Esther Muchene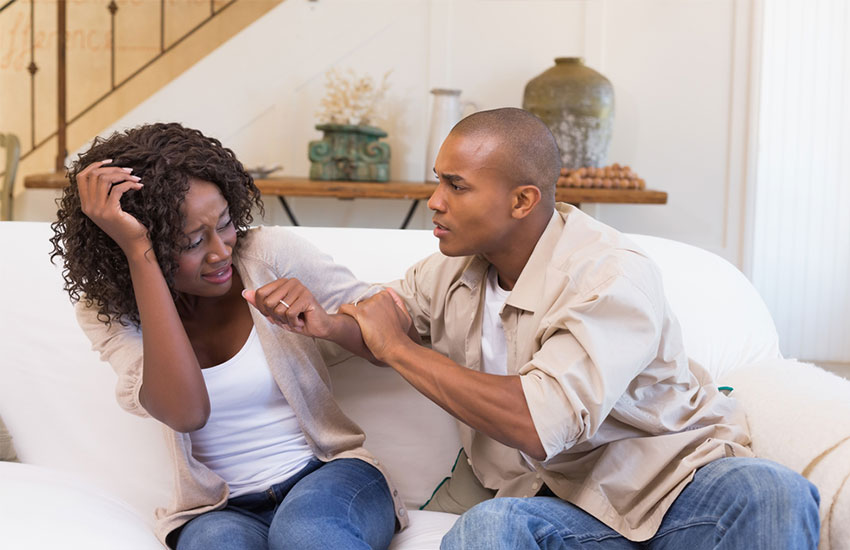 ALSO READ: Bad bachelor: Dad reappears as I'm arrested
Going through any type of abuse- violent, financial, and sexual or any other form of domestic abuse- can take a toll on anyone. It leaves behind a victim with mental and physical scars that need deep healing.
At the beginning of most relationships, couples are bound to be too infatuated to spot the obvious red flags. 'Oh, but he didn't mean to do it,' you always find yourself defending him even when everyone around you is trying to open your eyes.
Stuck in the honeymoon phase, to you everything seems perfect.
Once the abuse starts manifesting itself, it's hard for some victims to call out the abuse. Since it's someone they love, they end up defending their partner's action or even flat out deny that they are being abused by their partner.
By the time things get severe, victims are often in a dilemma of either staying or walking away from their abusive partners. Owing to this attachment and other factors such as financial dependency and children, many end up staying, only to aggravate the situation.
As more men and women die from domestic abuse, some of these crimes of passion can be avoided if the victim gathered the courage to leave the relationship.
For those who manage to leave an abusive relationship, it's important to get therapy. Professional counselling allows a victim to deal with the various effects of the abuse.
ALSO READ: Men only: 20 clear signs your woman is cheating on you
Below are some of the reasons why counselling is vital after experiencing domestic abuse.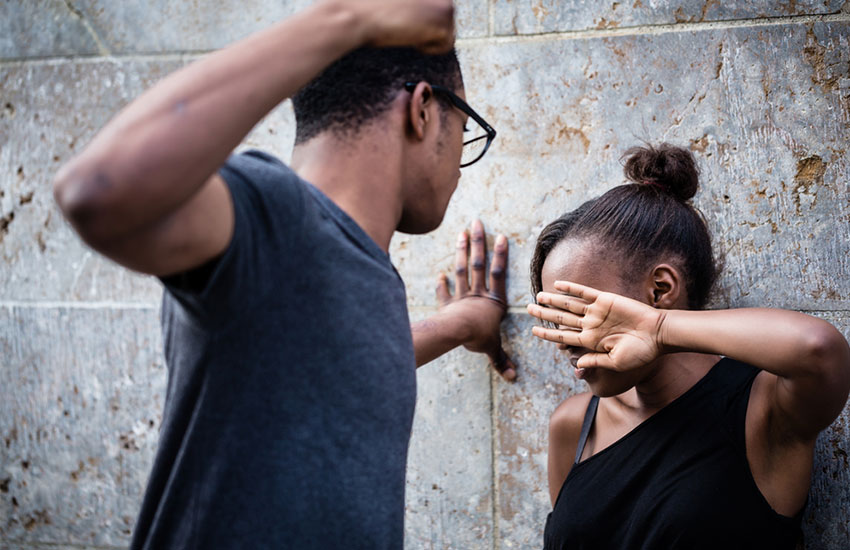 Its helps deal with trauma
Victims of domestic abuse often experience anxiety, depression and Post traumatic stress disorders. If a victim has been subjected to violence of any kind, they might be very fearful and on edge most of the time. There is an underlying fear of being attacked again. Because of this, it's important to get in contact with a professional who will be able to properly guide a victim through the different forms of trauma.
It helps deal with unhealthy coping mechanisms
Many victims of abuse develop self destructive behaviours and addictions. They might have turned to alcohol, cigarettes and other harmful substances to cope with the abuse. To them, these unhealthy habits provide them with some consolation and keep the memories of the abuse away. In order to prevent these habits from escalating, it's important to seek help early.
Emotional support
The main part of healing and coping is getting someone to listen to you and advise you. Professional counsellors and therapists guide a victim back to emotional strength. During the abuse, a victim experiences broken trust, diminished esteem and other psychological issues.
Through interacting with professionals, a victim of abuse will be able to rebuild their confidence and self worth. They also learn to trust again and not shut themselves out from the world.
A victim can also get emotional therapy from support groups. Opening up to other people who have had similar experiences helps a lot and is therapeutic. In these meetings, one is able to open up in confidentiality and learn from others as well.
ALSO READ: Confessions: My teenage sweetheart is being abused by his wife and I love him so much
When a victim isolates themselves, they can develop suicidal thoughts and turn to self-harm. It's therefore vital to get some therapy after experiencing abuse.
It brings more awareness
Therapy and counselling sessions help the victim to understand different aspects of domestic abuse. Through this, victims are able to understand the different types of abuse and the effects they usually have on people. It's also important for them to understand that it's not their fault.
Many victims have been brainwashed and manipulated to believe that the abuse happened because they deserved it. Sometimes, family or friends can't reaffirm them enough. It takes someone who is specialized in dealing with victims to get the message through in an understanding way.
Once they have this new understanding, they are also able to support other people who are going though the same thing.