Audrey Masitsa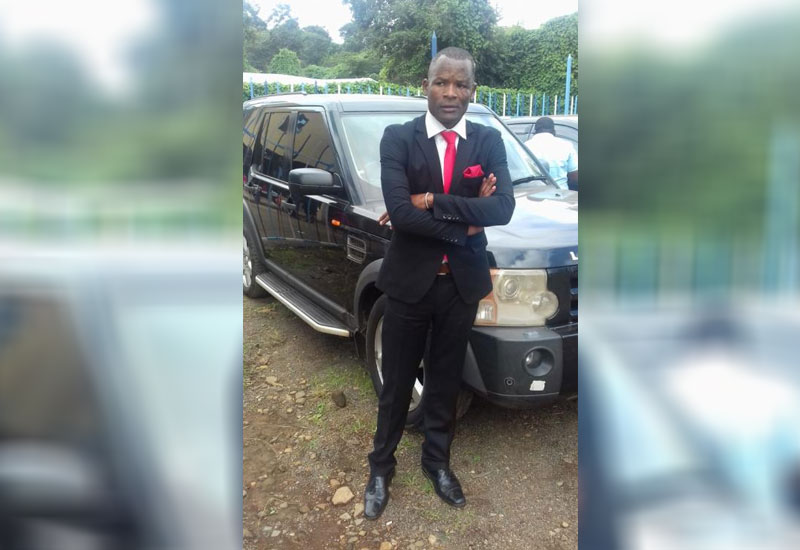 Joseph Gitumbe was a rifleman with the Kenya Defence Forces for six and a half years before his life took an unexpected turn.
ALSO READ: Ruling: Sorry for your mental illness, but Sh50m property is gone
The father of one recalls how on returning from a routine mission the vehicle he was travelling in got into an accident that saw him waking up in the intensive care unit a week later with unbecoming wounds.
"I started asking myself why my face looked like this. I started hating myself. I looked down on myself," he narrated to KTN. He had sustained so many facial and nasal injuries that the doctors thought he wouldn't survive.
When he was discharged from the hospital, he had to contend with more than his changed appearance. He suffered from post-traumatic stress disorder (PTSD) which led to sleep deprivation.
"I started having dreams about the accident. I was unable to sleep at night. I would stay up the whole night," he said.
On returning to work, his colleagues would stare at him, making negative remarks about his appearance. This added fuel to the already raging flame that was consuming his self-esteem.
"If anybody looked at me as if they wanted to say something about my appearance, I would feel worthless. It really affected me," Gitumbe narrates.
His wife too turned on him.
ALSO READ: Six symptoms of prenatal depression and what you need to do about it
"My wife would tell me that our neighbours would ask her what she sees in me now that my face was full of scars," he explains as he recalls the psychological torture he went through in those days.
"She once told me that even our child was afraid of me. I wondered how and yet I used to spend a lot of time with our child." Gitumbe and wife had a daughter who he still sees to date.
"Her behaviour towards me started changing," he continued. "She started mistreating me. I would speak to her and she would ignore me. The things she used to do for me she now refused to do."
Due to his PTSD, their bedroom life was also affected negatively. "She would use the word bure often, referring to the fact that I wasn't delivering in the bedroom."
She eventually left him after five years of marriage.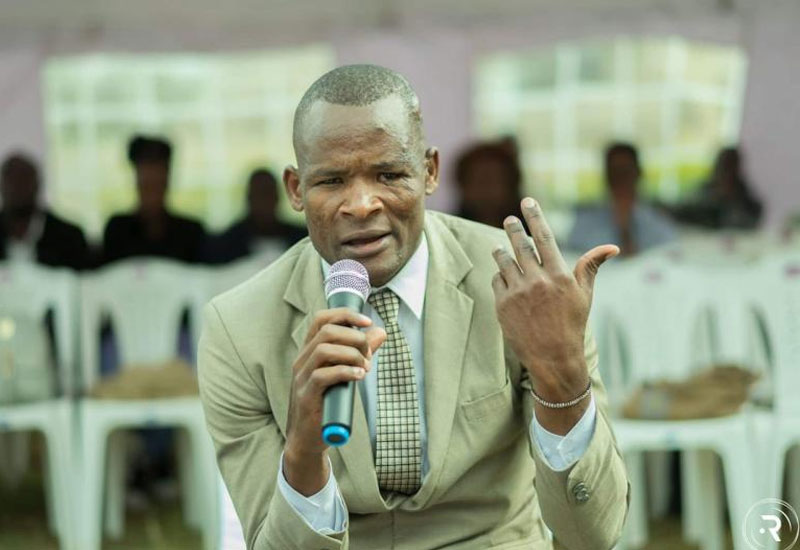 Come 2016, Gitumbe would suffer another major blow. He was dismissed from the army on medical grounds.
"At first I refused to sign the clearance forms but then I asked myself if my job was more important than my health.
ALSO READ: How exercise improves your mental health
"I called my wife, who was living with her parents by this time, and told her that I had lost my job. She ignored me and even started avoiding me. I asked her to come and help me since I had to surrender the house that I lived in as it was army property. But she started berating me. She called me useless."
He got a severance package of less than Sh8, 000 which all went to medical bills. His dismissal letter stated that he was dismissed on medical grounds which made it difficult for him to get employed elsewhere.
This was the straw that broke the camel's back. "I lost complete hope in this life. I decided to kill not only myself but those who had brought me so much pain, my bosses and my wife as well."
"I had a list of six people. I even contemplated going to waganga to get medicine to help me achieve this."
It was then that he remembered some advice his former-boss, Major (Rtd) Mukuria, had given him when he was at his lowest. "He told me he wanted to teach me the Serenity prayer which I should recite whenever I was faced with great difficulty.
"I was too bitter to say this prayer. So I decided to go to church so that the pastor could pray for me," he says.
He was directed to Pastor Nancy Maina of Redeemed Gospel Church, Huruma to whom he opened up his heart. "She told me, 'God loves you very much and you are a very important person'"
"I had a hole in my heart and when she told me about Jesus' love and hope this void was filled. I even changed my mind about my plans to harm those who had offended me.
"I had refused to accept my new circumstances," he says when he recalls the difficulties that he when his life changed.
Under Pastor Maina's guidance, Gitumbe found a new purpose and is now an evangelist with the Redeemed Gospel Church, Huruma.
"I forgave my wife and I asked her to forgive me," he says when asked about his relationship with his wife now.
Gitumbe, who is currently recovering from PTSD and depression, also forgave all those who had caused him so much suffering.
On depression, Gitumbe had this to say, "I would like to tell people that depression is real. You need to show love to those who are suffering from it and not condemn them. If you see someone behaving in a different way, find out why. Take what they say seriously. Don't ignore them if they try to tell you how they feel."