Wambui Mbuthia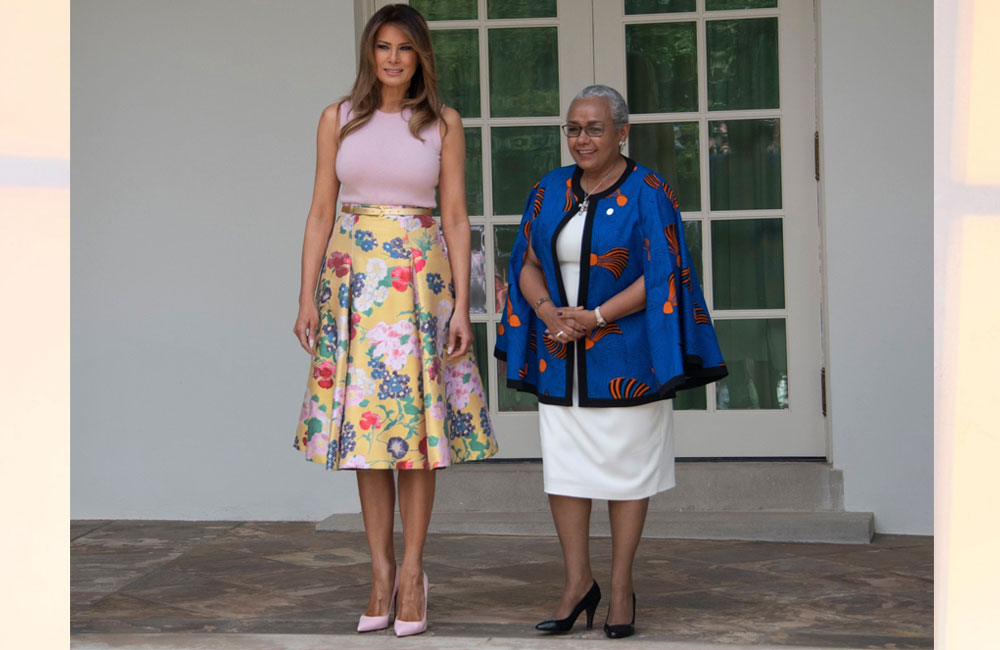 Kenya is among the four countries the First Lady of the United States Melania Trump intends to visit during her first major solo international trip coming in the first week of October.
ALSO READ: Cameron Diaz reveals why she had to retire from acting
Since she got into office, the First Lady has worked closely with United States Agency for International Development (USAID) on bettering lives of children all over the world.
Melania's trip, partially supported by USAID, will allow her to learn more about the United States role in providing assistance to the less advantaged countries and seeing them become self-sufficient. Speaking about the trip, The First Lady maintained that the goal of the trip will be to meet with children from different parts of the world and talking to them bout healthy living and responsibility.
"When I launched BE BEST (a public awareness campaign she promotes), it was with the goal of combatting some of the issues that children face today by shining a spotlight on successful programs and organizations that teach children the tools and skills needed for emotional, social and physical well-being." FLOTUS said.
News about the stop trips in Africa were told during a reception Melanie hosted for delegates at the 73rd Meeting of the United Nations General Assembly (UNGA) on September 26. During her speech, the First Lady recognized Kenyan First Lady Margaret Kenyaatta adding that she looks forward to working with her towards doing great things for children.
"I also want to recognize Mrs. Kenyatta, of Kenya. Wonderful to see you again. It was great to host you in the White House a few weeks ago. In Kenya, USAID works on a variety of programs, including early-childhood education, wildlife conservation, and HIV prevention. Mrs. Kenyatta, I look forward to visiting your country and know that together, we will be able to do great things on behalf of children."
Other than Kenya, Melania will have stops in Ghana, Egypt and Malawi to complete what she referred to as a 'meaningful' trip.
ALSO READ: Activist Stella Nyanzi announces run for Kampala MP