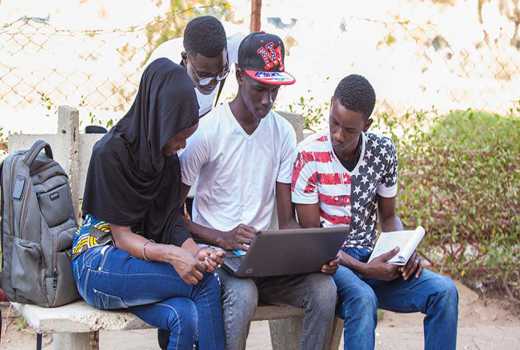 The 4th edition of the World Bank #Blog4Dev Competition has invited youth aged between 18-28 years to submit a 500-word essay that offers lasting solutions against Gender-Based Violence (GBV).
The competition titled 'To build a better, more inclusive future for everyone in Kenya, Rwanda, and Uganda, it is incredibly important to prevent gender-based violence', urges youth in the respective countries to write compelling articles by the 11th January 2018 deadline.
World Bank Country Director for Kenya, Rwanda, Uganda and Eritrea, Africa Diarietou Gaye has termed gender-based violence as a global epidemicaffecting as many as one in every three women. She has therefore called for the youth to share their opinions on how to best to resolve the crisis that affects both men and women.
"Gender-Based Violence is serious violations not against women and girls only, but also those directed against men and boys. GBV comes in many forms physical violence, rape or other forms of sexual assault, child marriage or any type of forced marriage; female genital mutilation, human trafficking, or even denying someone basic services on the basis of their gender.
GBV knows no socio-economic or national boundaries, and has a negative impact on a nations well-being. These violations affect the youth directly, which is why we hope their essays will help bring us closer to zero tolerance to GBV," noted Diarietou.
Two winners will be selected from Kenya while Uganda and Rwanda will front a winner each. The best blogger will win an all-expense paid tour to the World Bank Headquarters in Washington DC from 20-22nd April 2018. In addition, they will go through intense trainings which will equip them with knowledge and skills that will contribute to economic growth of their countries.
The top five blog submissions in each country will be published on the World Bank Nasikiliza blog, and promoted in the social media channels.