Wanja Mbuthia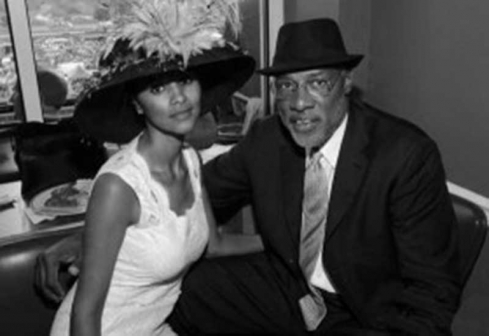 ALSO READ: If your boyfriend has female friends 'he's not into you', claims dating coach
Last weekend was a slow one for me. Not because I didn't have a plan. No, it's because I am a boring person who spends weekends indoors drinking porridge and catching up on gossip online. I use my laptop to catch on gossip and switch off my phone to keep off people who may hit me up with a plan that could lead to a betrayal of my all-time weekend plan.
So back to the weekend. I was busy sipping my sour porridge and watching people's reactions to the then much-anticipated fight between Floyd and McGregor when a loud knock on my door caught my attention. Being the last weekend of the month, my first guess was that the caretaker had come to 'nag' me for rent. I smiled to myself knowing very well I had locked the door earlier and he would have to knock till he gave up. I decided to listen to music and put on my earphones so distract me from the knocks.
But before I could settle on a genre, someone called out my name. It was a female voice. Alas!! That was definitely not the caretaker. After much debating in my head, I finally decided to open the door and see who was there. It was an (Ex- BFF) of mine. (She demoted me to 'just a friend' me because I could not keep up with her partying life). So I was in shock to see her there but was even more shocked to see her teary. I invited her in and offered her a cup of porridge which she declined saying she just wanted someone to speak to.
Aaah! That was music to my ears. Not because I love listening to people's problems tribulations but because I love learning from other people's mistakes. So she opened up and the issue was that her 'sponsor' of six months had broken up with her because she had gone out parting without informing him. Poor soul. I really didn't know what to say but knowing she loves her bottle, I did what a good friend would do. I asked her if she wanted a drink to which she gladly accepted. My plan was to dial a delivery and get high from the house but she had other plans. She wanted us to go out because drinking from the house would just depress her more. I had to go with the flow as much as that wasn't how I had planned to spend my evening and night.
Long story short, we went out where we coincidentally met her current BFF and a couple of other girls whom I came to know later that dated sponsors. One of the girls promised to hook my broken friend with an even wealthier sponsor so she could forget 'the other loser'. The whole time the topic was about sponsors. I felt a little bit out of place but their sponsor stories were juicy. I challenged them to convert me into getting myself a sponsor.
I asked them what drew them to significantly older men when young men are all over the place and this is what I gathered:
Most of these men are wealthy
ALSO READ: Relationship expert shares eight signs your partner could be cheating on you
They are willing to spend as much money as they can just to keep a young lass.
Bandwagon
Almost everyone in their circle is doing it so why not? So it is mostly about fitting in.
Investors
Apparently, most of these older men are loving and ready to invest in the young lovers dreams.
Maturity
According to my 'friends' sponsors are mature and know the right words to say to a woman as compared to younger men.
ALSO READ: Dump your partner if they won't have sex with you on your period, says expert
Spend time together
Unlike younger men who are absorbed by betting and hardly have time for them; sponsors invest as much time in their girlfriends as they spend the money.
Security
Power and money always come with some sort of security or so my girls justified.
Easy to commit
Older men tend to commit easily. This is because they know what exactly they are looking for in a young lover. So ones they get one with what they want, they commit fully to them.
By the end of that conversation, my ex BFF was jolly once more and waiting for her new catch, it was already way past midnight and even though I wasn't converted yet, I had something to digest. I excused myself and went back to my house to pick from where I had stopped.