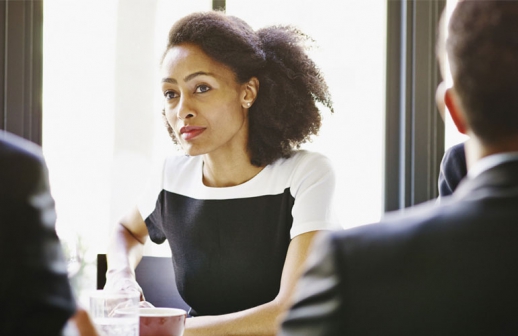 "Maureen, haki I am quitting my job and I am not going back into employment. I am tired of bosses who ask me to sleep with them," my friend Amanda recently told to me.
Amanda has a beauty problem that lands her into trouble at the workplace. She is not just beautiful, she is drop-dead gorgeous and so voluptuous, she would give Kenyan wannabe socialites a run for their money. She turns heads in traffic and whenever she walks into a room.
Though she is happily married with one child, Team Mafisi in the office still hit on her. Wherever she has been employed, she gets hit on by anyone who has the guts to try their luck.
She does not last for long at one job because before she settles down, the men start. It's like they bet on who will sleep with her first. My friend is flirty and this further complicates matters.
"You are a married woman, why do you send wrong signals to those men? Carry yourself with some dignity and they will stop," I always tell her when she confesses to me that another senior manager is hitting on her.
So why does she want to quit now? Well it is the CEO himself who is now hunting her and she is between a rock and a hard place.
This has been the trend wherever she has been employed. The little hyenas start hitting on her and she wards them off for some time. Then a honcho starts pursuing her mercilessly and she has no option but to quit.
As evident in what is happening to Amanda, sexual abuse in the office is real. Though all women are targets, the women who attract the most attention are interns and hotshots, especially the married ones.
Sexual harassment is so rampant in the workplace even the judges who were being interviewed for the deputy chief justice position alluded to this.
But what is the way forward? I think all organizations worth their name should have a clear policy on sexual harassment in the workplace and it should be followed to the letter.
Two, I think, the onus is on women, especially the married ones, to carry themselves with some level of dignity to avoid attracting hyenas.
If, like my friend Amanda, you flirt with every Kioko, Onyango and Kosgei in the office, don't blame anybody when they start hitting on you.
If you are a married woman, stop sending the wrong signals, act and carry yourself like a Mrs. Somebody. And if you are an innocent victim of such harassment, before you quit, try and approach a likeable HR officer and confide in them what is happening.
If you just quit quietly, the cycle will continue and the hyenas will never be stopped.
Do not miss out on the latest news. Join the Eve Digital Telegram channel HERE.