Kenyan Mwananchi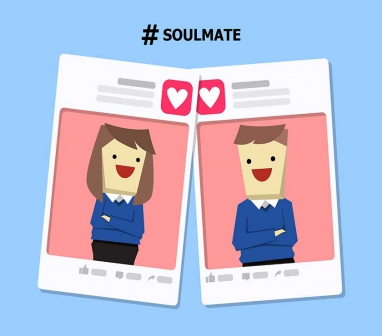 ALSO READ: Why you should never date a man in their 30s
I'm a huge proponent of online dating. As someone who doesn't like drama, I like to meet people outside of my usual circle, so online dating is simply perfect! Usually when I have conversations with my girlfriends or my mother about a certain person I met, they're always like "Si you're brave! I can't meet a guy online, you never know who you're dealing with," and it's true. I might be getting cat-fished; have a guy tell me he's 27 only for us to meet and he's the same age as my grandfather. However, I've been doing this for about 6 years now and so far no one has kidnapped me (knocks and wood to counter any bad luck). So for those of you who are tired of dating around the same drama-filled circles and would like to experience this exciting world, stay tuned for a few tips and tricks from the online dating master.
KISS (Keep it Super Simple)
When setting up your profile, there's no need to write too many details in your bio profile. Just write what you do, your age and gender and maybe one thing you absolutely cannot compromise on. For example; Name: Timothy; Age: 33; Occupation: Lawyer; Likes: Good conversation; Dislikes: Smokers. Simple. The purpose of this is to give the person viewing your profile a quick overview of who you are and decide on whether or not to contact you. Don't fall into the trap of writing paragraphs on paragraphs about who you are. Leave some room for mystery so that you have something to talk about going forward.
Stop The Fronting
I'm not sure why but sometimes online dating somewhat amplifies your persona. For example, I'm quite the comedian when I'm messaging but in person I'm not as funny (probably because I don't have enough time to craft those jokes). This is absolutely normal because messaging offers a different kind of communication which can change how you relate to someone. Now what isn't normal is pretending you're all about one thing when you're really not. Example: I met someone who told me he was all about Philosophy and stuff and how he couldn't wait to meet and discuss. So after a few weeks of chatting we finally met and it was the most awkward date ever. I casually mentioned the tale of Plato's cave and this guy was giving me blank stares and started getting really uncomfortable. Finally, I just laughed and asked if he's really into Philosophy and he admitted that he only said that to keep me reeled in. He was a perfectly nice guy and although things didn't work out we still chat every once in a while.
The lesson here is, just be yourself. You don't have to create an entire persona just to impress someone you don't know. If the chemistry is not there, it's not there. Never change yourself, especially for a stranger.
Safety First
ALSO READ: Telltale signs to look out for to see if your friends are trustworthy
So you made your profile, matched with someone, the conversation was really great and you've decided to meet up. Always tell a reliable person close to you where you are going, who you're meeting and what time you plan on finishing your date. I always do this with my friends. I send one of them the guy's number, picture and full name; details of where we're going and the specific time that I'll give my signal. I tell them that if I don't call or text by let's say 4pm, they should start getting worried. A lot of you might read this and think it's crazy but I think we all know very well that dunia ina mambo and you can never be too safe. In case the guy or girl you're meeting tries to do anything there is someone who knows your whereabouts and the identity of the person you're with. Another very important thing. Always make sure your first few meet-ups are in a crowded place and are scheduled for when the sun is still up (during the day). Anything past 6 pm is a no-no unless you're prepared for a worst case-scenario. Yesterday I was meeting a guy for the first time and it was around 8 pm. I've never met anyone at night so I was so nervous that I carried a butcher knife in my handbag just in case. So meet during the day if you wouldn't want to reach my level of crazy.
All in all, online dating is supposed to be fun and if you find that you're constantly worried about who might be on the other end then it's probably not for you. As long as you KISS, stop the fronting and always keep your safety first, you will definitely be in for a fun ride. Let me know if these tips helped you navigate your way around the online scene. Until then, happy hunting.
Kenyan Mwananchi is a blogger at (https://wondalandavenue.blogspot.co.ke/) and enjoys long drives through neighborhoods she can't afford to live in.