The Mirror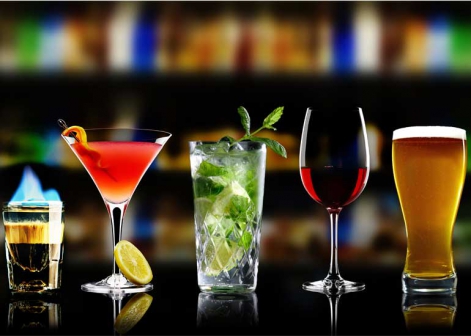 One of the best things about long-haul flights? The free bar. Obviously. Press the bell, get some peanuts, order a beer. You'll be there in no time.
It's also thought that the low air pressure on planes thins the blood, so the effects of alcohol are heightened – especially over a long period of time. The Civil Aviation Authority believes so.
Others think the amplified drinking effects are because flying conditions mean your brain gets less oxygen. Either way, if you drink on a plane, you're more likely to get drunk.
There's another interesting aspect to drinking in the air. Our tastebuds are dampened at 30,000ft. Cabin air pressure, the humidity of planes, and even the 'white noise' – the droll, continuing hum you endure while flying – all lessen our senses.
Tomato juice is popular at 30,000ft
It's probably why so many people opt for Bloody Marys on planes. It's not because everyone's hungover . It's because the intense flavour of tomato juice (and vodka, celery, Worcestershire sauce, etc.) remains prominent. The umami flavour is profound and appealing. People crave it because so many other drinks seem diluted.
Passenger drinking habits has led airlines to consider carefully what they serve. Most stock up on tomato juice. Lufthansa rattles through around 1.8m litres every year, according to The Economist .
Cathay Pacific, meanwhile, released its own craft beer for first and business class customers. The beer has been brewed with air travel in mind. It's said to be less bitter, and notes of fruit and honey have been added.
It's not just beer. Drinks journalist Will Lyons wrote in the Wall Street Journal : "Wines taste very different in the air. A combination of altitude and low humidity tends to accentuate a wine's acidity and alcohol.
"The cabin's dry atmosphere will make the tannins – the bitter-tasting compounds found in red wine – more pronounced."
Will advises ordering bold, "expressive" wines if you want to actually taste something while flying. Get a Shiraz, then. Or a buttery Chardonnay. Cocktails are also worth a go.
Is there one drink not to bother with on airplanes? Champagne, cava, and prosecco. Bubbles don't fare well at altitude, sadly. Is that really going to stop you, though?