John Muturi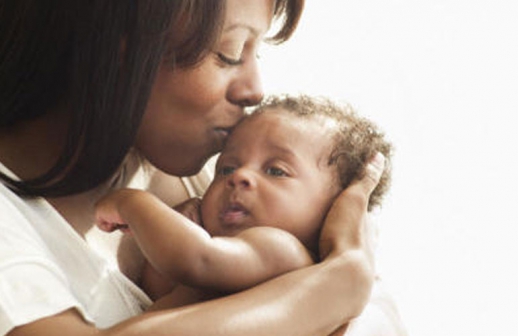 Adults often have goals in mind, such as to improve their professional skills. On the other hand, children don't have goals in quite the same way-they're more likely to have strong needs which they will work to achieve with as much method and persistence as adults apply to their aims.
If you know what your child's main goals in life are, however, you'll be in a better position to understand her behavior, good or bad.
Goal one: Love
Child psychologists tell us that a child needs love in order to flourish, but as your baby becomes a toddler and then a pre-school child, you realise that sometimes it isn't that simple!
For a start, there's the need for discipline-you often have to be wise for her, as it just isn't fair on a child to let her go her own way entirely.
Neither can you encourage your child to be totally dependent on you-love also means fostering her independence. And, when talking of love, don't forget that your child needs to give as well as receive it. These pointers may help:
•Don't confuse love with attention-parenting does not necessarily mean giving all the time, and needing space for yourself doesn't imply you don't love your child. So ignore what you feel to be excessive demands for attention, or gently divert the child to another activity.
•Make time to enjoy your child. You can deliberately take a day off, no matter how busy you are, and go to the zoo or for a picnic. Time alone together can really boost a flagging relationship.
Goal two: Belonging
A child needs to find her place in the world. By the time she's 5, she'll have developed a good working view of herself and how she fits in with others. This view will in turn influence how she behaves.
A child who misbehaves may be going through a phase of uncertainty about her true place in life- for instance, her world order may have been shaken by the birth of a new brother or sister.
Some children are quietly secure about their place in life, others more anxious-it depends partly on a child's personality, as well as on your handling. However, there are things you can do to help a child feel she belongs:
• Create her own space for her-if not a room, at least a corner. Let her choose some of the decoration-she may have some very definite ideas about what she wants!
• If you suspect your child is going through a phase of insecurity, try to stick to her routine even more strictly than before. Allow space for treats such as an outing to a special park-but make sure she's back for her usual bath and supper time.
• Build on your child's personal strengths, whatever they are-a gift for handling smaller children, a love of chatting to friendly shopkeepers. A child who feels appreciated for what she is will be more likely to feel at home in her world.
Goal 3: Success
Success matters more to some children than others. Some can't bear the slightest frustration; others have more staying power in the face of difficulty or discouragement.
It's a difficult one for parents to handle because while you want to encourage your child, you just can't arrange for her to succeed every single time-nor is it good for her, it's important to accept that failure is part of life.
Small achievements along the way can represent success and are certainly better than giving up completely. There are ways you can help her build on her successes:
•If she is lacking in confidence in certain areas, encourage her to at least try, and pass-over mistakes as much as possible. Give reasonable praise-don't go over the top as it will only make her suspicious and may underline those occasions when praise is lacking!
•Trust her with small responsibilities, such as putting the biscuits and tins away in the cupboard after you've been shopping.
•If there's an area where your child feels she's failed, such a swimming lessons or a difficult jigsaw puzzle, drop the subject or activity entirely for a few weeks. Then try re-introducing it casually, and try to make it fun not work!
•Keep criticism at a minimum, as it will seriously undermine your child's self-confidence in the long term. Constant criticism can also be a sign that you're lacking in confidence as a parent.