Tania Ngima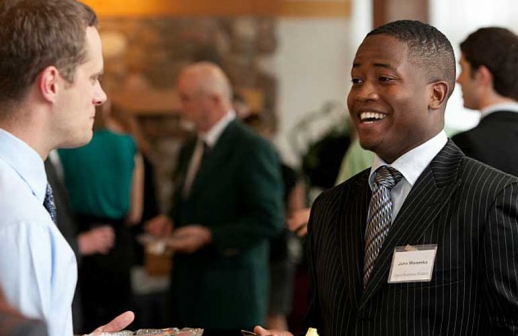 About a year ago, I decided to up my networking game. The thing is, I'm an introvert so I prefer one on one conversations and it tires me out to imagine entering a room with a hundred people and crashing ongoing conversations. But I'm also a strategist and I figured that if I could come up with a strategy for effective networking, I would be better at, and more excited by it.
ALSO READ: Two years in darkness, scuttled political career: How tumour changed Rosemary Odinga's view of life
But as one event a week turned into events inundating almost every evening of my weekday, I got drained and no closer to building real connections. After speaking to a number of people, I tried different techniques and found out what works for me.
Research
One of the worst things you could do is show up in a room with 50 strangers and talk to all of them seeking to connect. It just does not work. From the agenda of the event, glean as much information as you can regarding speakers, panelists or participants and conduct a research into their backgrounds or projects they have worked on. That way, you have some info that could make for an opening conversation, as well as identifying potential areas of convergence or common interests you can talk about.
Interactions
One five-minute conversation does not a connection make. It is unlikely that one chance meeting will end up in a mutually beneficial connection since, for this to happen, you need to spend a significant amount of time with someone.
But in a room full of people it is rude to monopolize one person's attention as they want to meet other people and vice versa. If you think there could be a chance of a connection, ask for their contacts, preferably an e-mail address, and ask if you can keep in touch and possibly reconnect at a later date.
Value
ALSO READ: How to take control of your career
If you meet someone who you have been eager to connect with, ensure you, at the very least introduce yourself and mention something impressive you know about them professionally. Then connect with them via e-mail or professional sites such as LinkedIn.
Always remind the person where you met and what you talked about. As you start to build a relationship, send them an e-mail of value every once in a while, either with an article or report of interest to their field or project.