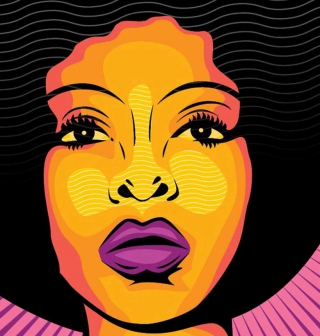 Soon I will be celebrating another year of my life journey. It's only like yesterday that I celebrated my 50th birthday. I cannot help but marvel about just how much I have learnt along the way.
ALSO READ: Soon-to-be groom left freaked out by fiancée's family's wedding night 'ritual'
I have made many mistakes which could have been avoided if only I had learnt some valuable lessons of life early in life. Today I would like to share some wisdom with you, Eve readers, so that you may enjoy a fruitful life of joy and abundance in your relationships.
Whether you are young or young at heart, these life lessons are relevant to you.
1. Don't worry too much about other people's opinion
I worried so much about other people's opinion about me. Opinions of others hindered my path to purpose and I gave too much time seeking approval, acceptance, belonging and simply to be validated.
When I gained some wisdom, I realised other people's opinion has a place in my life but they must not control or cripple me in any way.
2. Look for the good in everything
It helps to look for the good in people, there are many things we can change about most. But the only control we have is over our own selves.
ALSO READ: Girl code: I don't make dramatic announcements
Stay positive as much as possible and choose to celebrate life milestones, big and small. Celebrating life validates your existence and allows you to experience love from those around you.
3. Seize the day
A friend of mine who suffered a terminal illness signed off our conversations with the words "Seize the day". She had recognised the importance of making the best of life while one still can.
Many times, we are stuck with the pain of yesterday, past failures and difficult situations experienced or conflict with significant loved ones that hold us captive.
There is nothing we can do about the past, the best we can do is let go! Whatever you do you cannot change the past. However, you can learn from it, so let it go.
4. Believe in yourself
Everyone has something to offer, is gifted with special gifts and abilities, it is easier being your own critic rather than your cheerleader.
ALSO READ: Why sexting is good for your relationship
If you do not have confidence in your own value, abilities and contribution, then who will? Believe in yourself and others will believe in you.
5. Enjoy every season
For More of This Stories Subscribe to the Standard Epaper to get a copy of Eve Woman in the Standard
We have so much to do, so much to accomplish and it feels as though we have to be in a hurry to get there. It is likely that you will live beyond 80 years.
That is plenty of time to fit a whole host of wonderful endeavours into your life. People work into their 70s and 80s, have children into their 40s and change careers or start businesses at any age.
You do not have to do it all at once. Slow down and take one thing at a time, one day at a time. Yes, make plans, but don't be in such a rush.
6. Don't burn bridges
You never know when a former boss, colleague, business partner or acquaintance may come in handy.
Try to part on good terms, stay on good terms and never gossip about former connections. Be respectful and open to possibilities.
Maintain and foster connections on all levels. Connect others and offer your help to those you know.
A wide pool of friends, peers and connections of all kinds will provide a wealthy resource of ideas and support as you go forward in life.
(The exception would be dishonest, disrespectful or offensive people. Cut em loose!)
7. Money is not the most important thing
Money is important. We all have bills to pay, I understand that completely. But in the end, or even in the middle, maybe especially in the middle, money is not the end goal.
Satisfaction in a job well done, contributing to something worthwhile and finding something you enjoy doing (or figuring out how to enjoy what you do) are more motivating goals and certainly lend themselves to a happier and less stressful life.
8. Don't be afraid to stand up and stand out
Take a stand. Speak up. Stand out from the crowd. If something is important to you, then stand up for it...even if it is unpopular. Never compromise your integrity.
One person can make a difference and shed light on injustice or unfairness. If it's not right, say so.
Do not miss out on the latest news. Join the Eve Digital Telegram channel HERE.