Veronica Cherop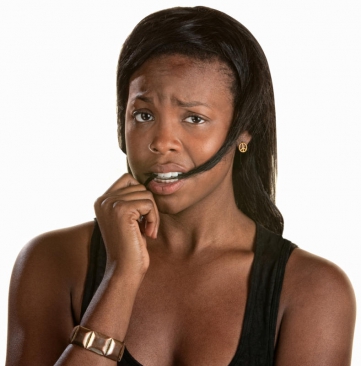 When you are employed, you soon find yourself in a corner known as comfort zone. Somehow the brain ceases to sniff better opportunities that will give you a chance to also employ other people.
Some people think those who quit employment to chart new ways are foolish.
My friend recently left her job and as she tries to put her new life in order, she finds herself under intense pressure to get another job.
"So now what are you doing with yourself? Are you just going to sit at home? Why do you walk out of a job when everyone else is dying to get one?"
She says some of these questions are so irritating that she has come up with a standard answer: "Are you seeing all these people out here? Are they dashing to my former workplace? No, everyone is doing something and I have joined them!"
Chatting with her, I realised she has resolved to start a new life as a self-employed person. She is so positive about her dream that I have developed a deeper sense of admiration for her guts.
When it comes to quitting and starting out a new venture, many people especially women, are too scared to. Because of this fear of losing a job, they allow themselves to be exploited.
Yet everyone's dream is to eventually have money working for them. That is where you have invested brings you returns even when you are holidaying under the sea.
An example is having many rental units that will bring in rent at the end of the month whether you are there or not. Or shares in blue chip companies that earn you hefty dividends every year to sort out your financial responsibilities as long as you want.
How do you reach here? Obviously not through employment.
The people who have made it big time in life and are enjoying financial freedom are those who dared chart new paths outside employment. Like my friend, they pushed themselves out of the comfort zone that a job puts one in and dared to dream bigger than their contemporaries by starting some sort of business.
The outfit then grew and they hired staff, which helped them mould their ideas to king-sized corporates where now people work and enjoy the perks – and name – associated with such giant companies.
Fear is the greatest enemy of making that important rule to rediscover your potential. There is no point in doing a job that you feel is helping you 'push days and pay the bills'. You were created with huge talents and you must not sit on them. Explore them and let them help you soar to the greatest heights.
In starting off your rise to greatness, do not aspire to start at the top. Everyone starts small and grows. In this country, opportunities are many only that we do not open our eyes wide enough to see.
Some of the areas you can start off at:
County governments: There are so many activities going on at this level. They have seminars? Find a way of supplying writing materials or water or taxi services to the delegates. Learn from the freelance photographer who 'happens' at a function, takes photos and sells them before the function is over.
Strikes: People have taken to the streets protesting over one thing or another? Sell them water, snacks, airtime and anything that is quickly snapped. That is an easy market where you do not need a marketing fund to reach. The quick money will help you start off that big dream you have been harbouring.
Exams: This school term there are two national exams taking place and you can make money out of it. Design unique success cards and they will go like hot cakes? Remember how it was disappointing to receive the same 'Wish You Success' card as the most hated girl in class?
Christmas: December is not far. Come up unique gift items (and Christmas cards) for this season. You will not regret that you thought out of the box as you will make some good money out of this creativity.
You get the drift? Look around and pick what you will enjoy doing most. Good luck in your money making venture!