Gardy Chacha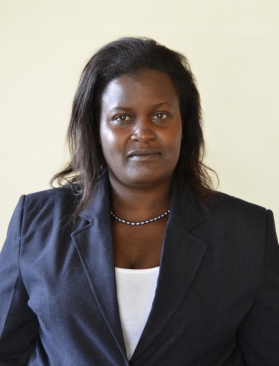 Not long ago, she took a stroll through down-town Nairobi and took a table at what many would call 'third generation' food joint. Not that she had any government business to accomplish; "I was out on lunch break," she says. It is only moments before she was done with her meal that she noticed a few glued looks amidst murmurs. Someone had outed her.
ALSO READ: Living beyond the horror of an accident
Despite being a highly-ranked government official, Khadijah Kassachoon has no airs or graces. "I am still a human being; whether I am a permanent secretary or the average citizen," she says gleefully.
Nothing, she believes, will keep her from interacting with ordinary Kenyans. She is determined that she doesn't fall into the enchanting closed-up lives of society's elite. Not even the beautifully tabbed, well-cushioned walls of her office on sixth floor of Afya House, will keep her out of touch with reality. The magnetic knob that opens into her office won't either.
Khadijah didn't grow up harbouring any dreams of greatness. A humble Pokot girl, she didn't expect anything magical to happen in her life; her days came and went. She had no dreams beyond fulfilling the roles that were the norm for a woman in her community. Life, she thought, went something like – a girl is born to care for cattle, grow into a woman and get married. She expected nothing different for herself.
No big dreams
"I realised that I had to want to be somewhere; that I needed to aspire to accomplish something. Those feelings came when I was about to join college," she says. "During those days (early '90s), the most senior Pokot was Rift Valley Provincial Commissioner Ishmael Chelang'a. There wasn't so much hope for a Pokot girl to dream big. My ambitions remained pretty modest."
Khadijah's father, Ezekiel Kassachoon, had served in the post-independence parliament. Having been somewhat exposed to modernity softened his grip on traditions. But he would marry four wives and father 27 children. Khadijah was the last born in her mother's household.
As Khadijah grew up, she noticed that her father had confidence in her – more than he did with her siblings. To her, it felt awkward: It is not always that a Pokot daughter found favour with her father.
ALSO READ: #WCW: Victoria Rubadiri, career woman and mentor
"The interest of the family was always placed on the boys. My father was evidently an exception. He sat me down and said: "I want you to go to school. Make sure you go abroad. Be the best in the world. Don't change your name so that when people come to ask about your accomplishments you will tell them about an old man called Kassachoon.'"
And off Khadijah set on an academic path. Before that, however, she had to contend with the predictable life of a Pokot girl.
"Since I was the youngest, I was tasked with herding cattle. It is a job I loved doing. For us (the Pokot) animals are at the core of our lives. If you don't have animals you are considered 'not living'. It is from animals that we derive survival," she says, laughing coyly at memories gone by.
Her description of bleating goats, mooing cows and sheep rummaging through shrubs as she led them out of the homestead in the morning; to a water point in the afternoon; and back home in the evening, conjures vivid images.
After primary school, her father took her to Kapsabet Girls High School for her O-levels. This was despite being repeatedly advised against 'wasting money on a girl-child'. To Khadijah's advantage, the old man would hear none of it. She would proceed to do her A-levels at Nakuru High School.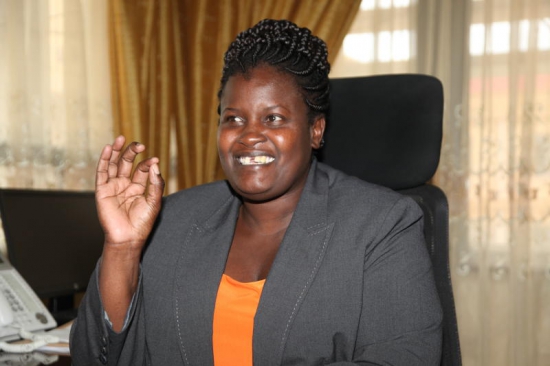 Growing 'old'
A good performance assured her of a place at the University of Nairobi's School of Veterinary Medicine.
ALSO READ: Zindzi Mandela: South Africa's former first lady, apartheid heroine dies at 59
By the time she graduated, Khadijah had met and married Samuel Muriuki, a fellow vet. "He is a man who showed me genuine love," she says, "and was always around to make me happy."
She regards herself as Mrs Muriuki. But her father's request has stayed with her throughout her life; 'Kassachoon' has always balanced above the scale. Back at her home many had already given up on her – she was growing 'too old' to be desired by a man. They would chide her, "Who will marry you? You are growing old and still holding onto school; drop it and get married."
It would have been pointless defending herself against the prying tribesmen; they wouldn't understand why she felt endeared to education. She had not planned for it but in 1993, when she was graduating, her family was shaping up.
Her children, three sons and a daughter, are all grown. The last born, a son, is about to join a local university for an undergraduate degree.
In 2013, shortly after creation of the new government, she applied for the PS position. "Kenyans need services. I wanted to be part of the team that would deliver these services to them. That is my focus in this office," she says.
It is a job she exudes pure delight for. But it has required that she sacrifices a lot, with her family leading in the list. Impromptu tasks and long durations travelling often weigh on her shoulders. Knowing that her children can survive pretty well in her absence eases the pressure off though.
At times, the children have had to go to the office to pick their mother, worried that she may be overworking herself.
"They would want to see me home every day. But Kenyans need me too. They have grown to understand my role as a PS."
Leisure is hardly a noun in Khadijah's life. She, however, says her ideal free-time would involve participating in rebuilding lives in her community – offering her kinsmen a better option beyond just herding animals.
"Education has made me the woman I am today. If he was alive, I would buy my father innumerable heads of cattle, goats and sheep. He would only need to ask. Had my life taken the normal course as expected of a Pokot girl, this wouldn't be possible," she says. For Khadijah, it has been 45 years of learning and discovery. Her first employment was at a pharmaceutical firm, working as a sales rep. Then she joined the Ministry of Trade and Industry. She later took a position at Kenya Bureau of Standards. She has travelled abroad and within. Studied in Berlin – where she had to face up with silly questions like: 'Why are you black?'
She met the man of her dreams and fell in love. Married and got children. She passed the ultimate interview, the high noon in her life, and became a PS. In all these, she hopes that people forget all the grandeur and focus on what matters the most; that she is just human.