ALSO READ: Easy recipe: Tuna ratatouille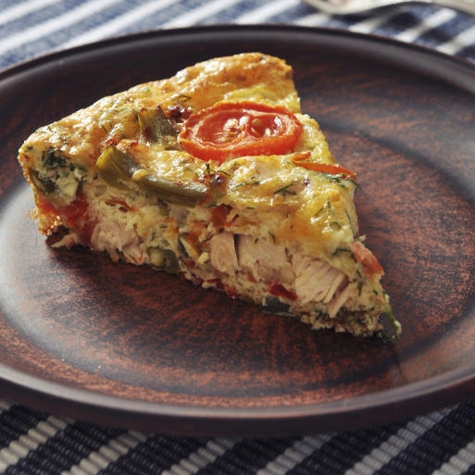 The frittata is an egg-based Italian dish similar to an omelette. Most recipes enrich it with ingredients such as pasta, cheese, meats and vegetables. In Italian, the word frittata translates to "fried." This is a combination of other frittata recipes with my own twist.
Serves: 4
Prep Time: 10mins
Cook Time: 30mins
Ready In: 40mins
Ingredients:
2 cups chicken breast, cooked and cut into pieces
ALSO READ: Tips for cooking the perfect African porridge
1 onions, finely chopped
1 tablespoon vegetable oil
1/4 cup mushrooms, sliced
1/4 cup green chillies, chopped
5 eggs, beaten
Salt and pepper to taste
1 cup cheddar cheese, grated
ALSO READ: #EasyRecipe: How to make tasty mahambri
Directions:
Preheat oven to 400 degrees.
For More of This Stories Subscribe to the Standard Epaper to get a copy of Eve Woman in the Standard
In a 10inch cast iron skillet/heavy cooking pot, heat the vegetable oil, then add the onions and mushrooms. Let cook for about a minute or two.
Next, add the chicken and chillies and allow to cool through. Add the beaten eggs, salt and pepper to taste, then mix well.
Sprinkle the cheese on top.
Put in oven for 25 minutes (the egg will cook through and cheese melt while in the oven.)
Serve with creamy baked potatoes and a salad.
Do not miss out on the latest news. Join the Eve Digital Telegram channel HERE.