Tony Mochama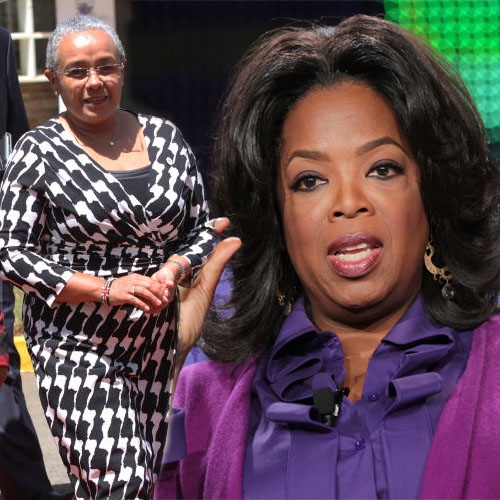 1. Margaret Kenyatta
Kenya's First Lady, an alumna of Kianda, is seen as a kind and simple, yet subtly stylish and shyly eloquent person. Tomorrow, the second edition of her 'Beyond Zero' marathon to cut child-birth mortality down to nil, kicks off - and she will run along too. Last October, she was declared a UN person of the Year.
2. Chancellor Angela Merkel
She is the chancellor of the great economic European power, Germany, and the most powerful political woman on the planet. While her ten-year tenure may look small next to the 35 year reigns of African strongmen like Robert Mugabe and Teodore Obiang Nguema, her decade in charge of Germany is the longest reign of any European leader. When Vladimir Putin, president of Russia, tried to bully her in Sochi by letting his beastly big black labrador dog sniff at her knees - knowing her fear of dogs - as he looked on in unconcealed glee, Merkel later delivered this riposte. "I understand he had to prove he's a man. Everything (in Russia) has gone to the dogs."
3. Ellen Sirleaf Johnson
Elected as the first woman head of State in Africa, also in 2005, the then sexagenarian thoroughly whipped popular international soccer star George Weah for the top seat in Liberia. She has since won re-election for a second term, as well as the Nobel Peace Prize ( the second for an African woman after our own Wangari Maathai, won it in 2004). Just this week, she called on the developed world in Brussels to unroll a USD5 billion 'Marshal Plan' against Ebola.
4. Helle Thorning-Schmidt
The leggy 49-year-old beauty is the Prime Minister of Denmark, and is a world-class case of a blonde with brains. She relaxed restrictions on asylum seekers to Denmark, increased taxes to fund welfare and has just done those digital and social things leaders need to do for their people without fuss or farce. She became a trending topic in December 2013, when she took a selfie with US President Barack Obama that super-trended. "We too are just people who like to have fun," Helle defended herself. In her case, it seems like blondes really have more fun.
5. Michelle Obama was not impressed
But the first black woman in the White House as First Lady is a global icon in her own way.
She is seen as stylish, outspoken, smart, a trend-setter, an anti-poverty advocate, nutrition expert and healthy eating promoter. If Hillary Clinton gets into the White House as president in 20 months though, she will eclipse every First Lady in history.
6. Oprah Winfrey
If Merkel is most powerful, Oprah Winfrey remains the most influential woman in the world.
Born into rural American poverty, she is still the only black billionaire in North America ( there's another one in Nigeria, but the latter's empire is seen to have come from oily oil oligarch connections with the Babagindas). Oprah is a philanthropist per excellence too, with schools for poor but bright girls in Soweto. This week as she closed her Harpo offices in Chicago, after quarter a century, the Queen of all media said: 'When we came here, it was all rats and hoes in the street. Now this is a solid gold business district.' The story of her life.
7. Kim Kardashian
She is big on Twitter and social media and reality TV, and in this wild digital age, earns a place in this top eight. She first became famous for hanging around Paris Hilton, the original bling bling socialite - herself famous for being ... famous. But Kim dashed with notoriety by leaking a 2003 sex tape just as her reality show 'Keeping Up with the Kardashians' took off in 2007. Eight years later, with her 72 day marriage, enhanced bottom, second marriage to Kanye West, a child called North West, spin off shows, her clothes' collections and fragrances, it leaves one out of breath, even trying to catch her scent.
8. JK Rowlings
She went from losing her mom, getting divorced and being a single mother on welfare in the seven years spanning 1990 - 1997, to writing the eight books in the Harry Potter series that have sold four hundred million copies and whose films got gazillions in ticket sales, making JK Rowlings the only book billionaire on earth. (Her first husband even tried to claim he framed the vitabus, after her initial flush of success). Rowling wrote the books while juggling her roles as a poor and harried single mom. Now she lives in a huge castle she bought in Scotland, with her second husband.