Caroline Nyanga
ALSO READ: Confessions: How do I tell my beautiful, intelligent friend she's the woman of my dreams?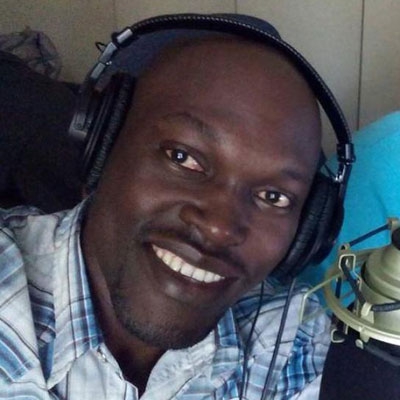 Who is Denzel Musumba?
Denzel is a young Kenyan journalist-cum-businessman who once tried his hands on Kenyan politics as an aspiring politician for Teso South in 2013, but for some reason didn't make it. But that is in the past now.
A journalist who dabbles in politics?
In 2007, I rallied behind my former MP Sospeter Ojaamong' who won. To my surprise he later turned out to be a disappointment after he declined an invite to our radio station (Radio Simba) in 2008 to speak on the Post-Election Violence in Teso, alongside development-related issues.
I declared my interest to vie for public office as an MP for my constituency in 2013.
Did you attend school considering Teso's limited learning institutions?
Truth is, for a long time, education was not taken seriously in my community. I was lucky to be among the few who attended Among'ura Primary before moving on to St Paul's Amukura and finally at St Joseph Chakol High School.
One can literally count the number of well-educated people in the area. They include the likes of Ojaamongs, Ekirapas, Echakaras, Imohs and Oprong Oduya.
You once worked as a matatu tout...
When I completed school in 2001, I realised I needed to keep myself busy to avoid peer pressure but quit in 2003 when the late Hon Michuki introduced 'tough' rules, which did not go down well with most of us.
What followed?
I tried my hand at emceeing during a New Year party at Adungosi market pub — organised by Uganda's Tororo Rock FM. It was then that I discovered my true passion for radio. I joined United Media Consultant and Trainers in Kampala, Uganda, for two years and attained a Diploma in Journalism and Mass Communication.
I later volunteered at Uganda's Tororo Rock FM for a few months as a Kiswahili newsreader and sports presenter. I later moved back to Kenya, and joined West FM in Bungoma, where I presented sports and music.
You have worked with various radio stations in Nairobi...
I joined Radio Simba for 18 months as one of the breakfast presenters. I later moved to Radio Umoja briefly before resigning in November 2009, and left for America.
Why America?
I went to Long Island, New York to pursue a course in radio production. Although the course was for two months, I decided to prolong my stay there in search of greener pasture.
Tell us about your fast-growing radio station in the US?
Dubbed Border Radio Kenya (formerly East Africa Radio USA) it was established in early 2010 and remains the fastest and leading media house in the Diaspora broadcasting daily in Kiswahili and English. It targets all persons from Africa in the Diaspora and back home. I felt the Kenyan Diaspora were missing out on a lot.
Who is your target audience?
Kenyans in the Diaspora are my priority for shows that broadcast daily from 6pm to 8pm US Eastern time, and 2am to 4 am in Kiswahili and English. I manage more than 30,000 listeners — tuning in through the Internet — per show. We have three studios in New York, Las Vegas and New Jersey.
Was it as easy as it sounds?
Buying equipment to start up the radio station cost about US$3,000 (Sh240,000). I was only three months old and had to get all the necessary equipment. Today, however, I get a number of listeners or good Samaritans sending in their donations to support the project.
Are you married?
Yes, my wife is called Margaret Sophia and we have two children.