ALSO READ: Easy recipe: Tuna ratatouille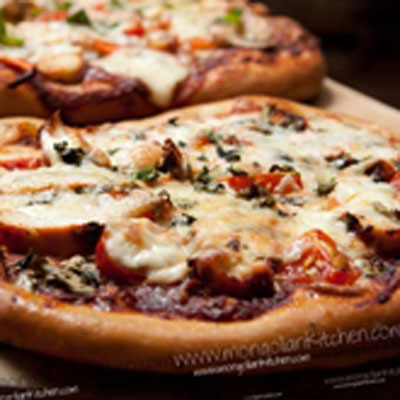 Makes 6 small or 3 medium bases
1 sachet (7g) dried active yeast
1 tbsp sugar
325ml warm water
500g strong white flour, plus a little more for dusting
2 tbsp olive oil, plus more for greasing and frying
5g salt
1 Add the yeast and sugar to the warm water. Stir the mixture until both the sugar and yeast are fully dissolved. Leave this mixture for about five mins, by which time you should see little bubbles on top.
2 Tip the flour into a bowl and add the olive oil and salt. Pour in the yeast mixture and combine using a wooden spoon. Then tip the dough out on to a clean surface lightly dusted with flour.
3 Knead the dough for at least five mins – it should become smooth and elastic. Roll the dough into a ball and place in a large, clean bowl lightly greased with olive oil. Cover with a clean tea towel or clingfilm and place in a warm area for 90 mins. The dough should double in size.
4 Tip the dough on to a lightly floured surface and knead again until the air has come out. Divide into three or six equal-sized balls and leave on a lightly floured surface in a warm place for 20 mins.
5 Roll out each ball to 13cm or 23cm in diameter, depending on the size you want.
ALSO READ: Tips for cooking the perfect African porridge
6 Use enough oil to cover the base of a non-stick frying pan and place over a med-high heat. Place the pizza bases, one by one, into the hot oil. Fry in the pan for three to four mins each side, then put on to kitchen paper to remove excess oil. Leave them to cool and separate by sheets of baking paper.
7 Take each pizza base and wrap in clingfilm and tin foil before stacking in the freezer.
Do not miss out on the latest news. Join the Eve Digital Telegram channel HERE.