Peter Kamuri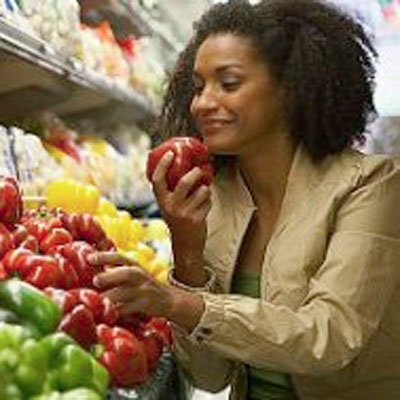 Millicent Korir looks forward to every school holiday as it a time when she is reunited with her two daughters, who are in boarding school.
However, once the dust settles, another reality dawns on her. The girls' presence at home invariably leads to an upwardly spiralling domestic budget which, if unchecked, could reach unbearable levels.
Korir's experience will be replicated in many households as children troop back home for the August school holidays. Every time this happens, parents and caregivers struggle to manage the domestic budget. Household expenses soar as the amount of food consumed goes up. Related expenditure such as utilities also shoots up.
Mary Kerubo, a mother of three who lives in Nairobi's Eastlands, says, "Although I am pleased to have my children at home during the holidays, my monthly budget doubles during this time.
"When I am alone, I make only one meal a day. However, when the children are home for the holidays, I have to make sure that there is food in the house throughout the day. They eat at least three meals a day," says Kerubo.
"Electricity and water go up to unprecedented levels. It is not surprising to find the TV on all day or come across lights that have been left on. In some cases, you will find taps running that nobody has noticed," laments Kerubo.
Collins Ateka, a banker, says every time school-going children are at home for the holidays, he incurs additional expenses due to breakages.
"The boys will more often than not damage the TV or radio. In other cases, the window panes will be broken. I remember one holiday when I had to fix a new bicycle after only three days of use," he says.
"During school holidays, accidents are also on the rise. This happens mainly as children play unsupervised and are likely to engage in risky activities that lead to injuries. This in turn leads to a rise in medical bills," says Ateka.
However, it is not all gloom and doom for parents and caregivers. With good planning, you can sustain a manageable budget this school holiday.
"You should start by having a budget that takes care of the additional expenses. This is the surest way to check overstretching of your resources," says Carol Mahinda, a financial adviser.
"Like all other expenses, you should make a realistic budget for the school holidays. During this time, you can set aside slightly more money than other months to take care of the anticipated rise.
"The budget should provide a detailed plan that will guide you and tell you when you are on track or not," she adds.
Switch off lights
Financial experts advise that utility bills that shoot up during school holidays can be checked. For instance, children should be encouraged to switch off lights and the TV when not in use.
They should open blinds during the day to allow the sunlight in. The refrigerator and freezer should be opened as infrequently as possible. Computers should also be turned off when not in use.
Mahinda advises: "To cut down on water bills, you can encourage the use of push taps as they reduce wastage that occurs when water is left running. Washing face or hands and brushing teeth using running water should be highly discouraged. All leaking toilets and water lines should be repaired. Shallow baths that take less water should also be encouraged."
Photo: glammhouston.com