Mum-in-chief
ALSO READ: 'My babysitter quit after she read my private texts to my husband'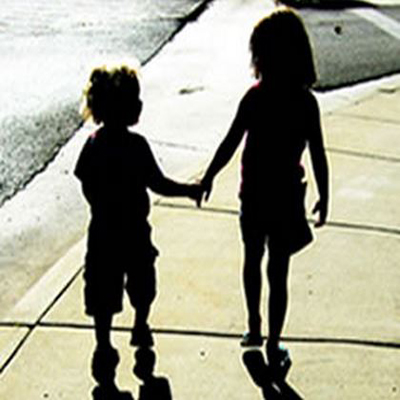 "Mummy, how come I don't have a brother or a sister?"
"Mummy, I want a sister to play with?"
"How come everybody in church and school has a brother and a sister except me?"
These are some of the questions I have been bombarded with since Tasha — who is almost five and a half years — discovered the loud absence of a sibling in her life.
If you are a mother of an only child, you know how lonely it can get for the minor. When the child is still young (below four years) they do not have the mental faculty to realise they are alone. But there comes an age where they realise this glaring situation, especially when they go to social places.
ALSO READ: Childcare tips on returning to work after maternity leave
Church is one of the places that remind baby girl that she needs a sibling. It is like everybody goes to Sunday school with his or her sibling save for her. The siblings sit together, colour together and do all sorts of things together, making my daughter envious.
School is another place that reminds her that she is alone. When teacher is teaching about nuclear family and asks about it, baby's family always has a missing component.
"Mum, teacher said a nuclear family comprises a mother, father and children, but I am alone," she always tells me.
I read somewhere that the best gift you can give a child is a sibling and I totally agree. My daughter has reached a point in her life where she is desperate for a brother or a sister. Because she knows babies are gotten in hospital, she has begged us to tell a doctor to give us a child.
Whenever we go to hospital, she reminds us to tell the doctor about selling to us a baby. Too further convince us to do something about giving her a sibling, she has already looked for a name and promised to share her bed, her snacks and to be a good girl.
Anything to have a sibling. What she does not know is that it is not that easy a decision to make. A career woman does so many logistical calculations before she decides to have baby number two.
That said, there reaches a time in a career woman's life where she wants a baby so badly even if it means a career suicide. I am at that point in life.
ALSO READ: Nine common medication errors: How they happen and how to avoid them