Bob Otieno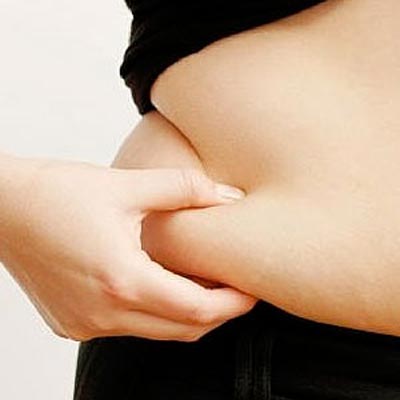 One of the problem areas when it comes to losing weight is around the hips and abdomen, affectionately referred to as 'love handles'.
There is absolutely nothing to love about love handles.
Love handles are one of the toughest areas to trim into shape, but there are measures you can take to tone your sides and abs.
You must remember that all the exercises in the world will not help you lose your love handles if your diet is of poor quality.
Here is how to go about it:
Start eating more fresh fruits, fresh vegetables, lean meats, while getting rid of processed foods and fast food from your diet.
Eat more high-fibre foods as it makes you feel fuller, and you're less likely to consume as many calories when your meals contain a high amount of fibre.
Do not skip breakfast. It is said that breakfast is the most important meal of the day. It gives us the energy to kickstart the day.
Experiment with different fresh food options for your first meal of the day.
Drink a lot of water. These quality choices will give you the nutrients, fibre and energy you will need for the day. Here are the best exercises to get rid of your love handles:
TRUNK TWISTS
This modified sit up exercises is great as it focuses directly on the problem area.
HOW TO DO IT: First lie down on your back. Next, hold your hands together behind your head.
Cross your ankles as you raise your legs so that your feet are slightly higher than your knees. As you lift your head and shoulders up off of the floor slightly, focus on contracting your stomach muscles and twist your upper body to the right so that your left elbow completely twist past the trunk of your body to the right.
Ensure that your head and shoulders are slightly off the ground. Relax and return to the starting position. Repeat the exercise now with the opposite side. Repeat this ten to 15 times.
OBLIQUE CRUNCHES
Oblique crunches are a next step exercise after your body is warmed up with trunk twists or some light cardiovascular exercises.
Oblique exercises targets the three layers of abdominal muscles. This workout boosts core strength, tones your mid-section and melt your muffin top. You can do these exercises by lying on the floor with your legs bent on about a 90 degree angle, and the bottom of your feet in vertical position.
Place your hands on the back of your head, and then lift your shoulder blades off the ground. Do this until your right elbow touches your left knee.
Squeeze your abs for a minute, and make sure that you focus on this if you want to get rapid results. Slowly return to the starting position and repeat the steps again.