Jennifer Karina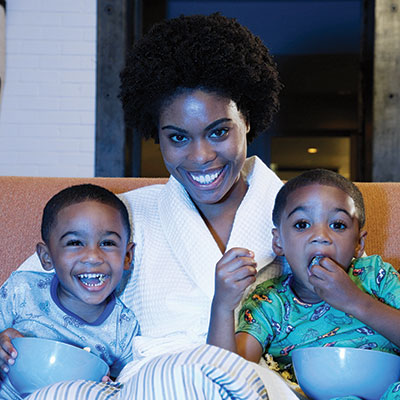 Self-disclosure, or how much you should share with your new find, is a risky, yet an important part of building a healthy relationship. Many times when young people start dating they have secrets they would rather not share and never talk about until they are comfortable with the person.
ALSO READ: Confessions: I think my neighbour is cheating on his wife, how can I tell her what I know?
One wonders then, "when is the right time to disclose; or rather, whether ever to disclose in the first place? Self-disclosure reveals information about a person that is unknown to others.
Generally, people have legitimate reasons for privacy. It is always about guarding their vulnerability in order to avoid getting hurt or losing that which they treasure most — the new found relationship.
Pauline was a lovely young woman who never told her boyfriend she had two children from a previous relationship. The relationship that began as a casual friendship graduated to dating and finally to marriage.
After 12 years of marriage and three children to show for it, the well kept secret made its way home…. to the shock of her husband. The relationship lasted several years later but finally they parted ways, "everything about Pauline seemed a lie and I could no longer live with it!"
The reason Pauline did not talk about her children out of wedlock was simply because of fear of losing what she had found and treasured. "There was no way I was going to share about my past, because it was simply that — my past".
Sharing too much personal information prematurely may be threatening to the other person. However, refusal to disclose important information may simply mean that you deceived your partners into believing you were who you know you never were. That simply ends a relationship because the glue that holds a relationship together is trust.
Maintaining a balanced approach to relationships is extremely important, allowing growth as you allow vulnerability takes wisdom. No doubt revealing your inner self, your emotions and vulnerability promotes intimacy.
ALSO READ: Confessions: My husband's mistake with suitcase exposed his double life and second family
Many people have entered into relationships where their expectations of the other person have not been met. It is often a painful realisation when what I wanted in the relationship was not what the other person could ever offer.
Self-disclosure is reciprocal; both partners should have a balanced view in nurturing the relationship. Successful relationships have a give and take balance of sharing and receiving.
Tips; what you must self disclose about:
• You are married, in another romantic relationship or you desire to be in a polygamous relationship. Let your partner know so that they can make an informed decision.
• You have other children.
• You cannot have children or do not ever want to have children of your own
• You expect your partner to convert to your religion. Do not expect your partner to change their faith for you, if they do, count your blessings.
ALSO READ: Relationship expert shares eight signs your partner could be cheating on you
• You have an addiction — Some addictions, sexual, drug and alcohol will be detected sooner than later.
• You have undergone traumatic experiences in life
There are greater benefits to being true not only to yourself but also to your loved ones. Apply wisdom and thrive in your relationships.