Home
/
Achieving Woman
I spoke my mind and changed my destiny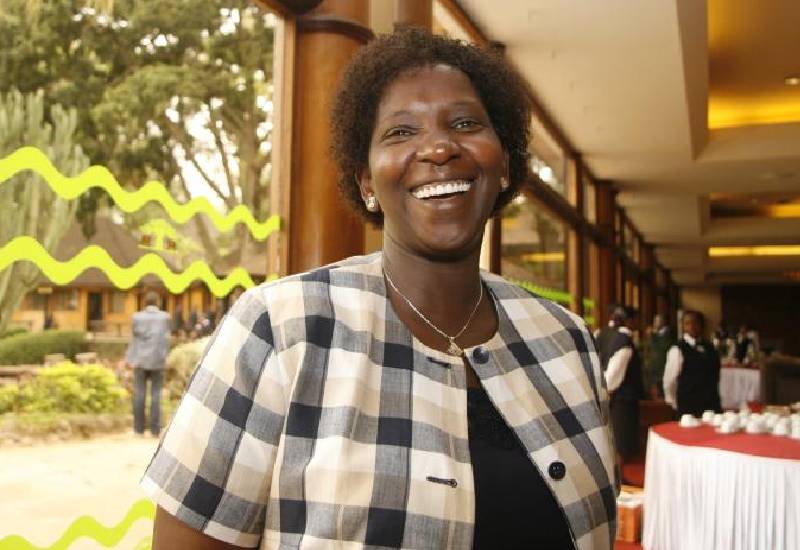 Many people know Jebii Kilimo as the woman from Marakwet who went on to become an icon despite challenges of limiting cultural beliefs. She shares her triumphs and her vision for the future.
As the world marked the Day of the Girl Child on Sunday, focus has been on this year's theme -- the demands of girl child to live free from from gender-based violence, harmful practices, and HIV and AIDS.
And it is difficult to think about the fight against harmful cultural practices without thinking of Jebii Kilimo, the woman who introduced the Anti-FGM (Female Genital Mutilation) Bill in Parliament, making it illegal to circumcise girls in Kenya once it was passed as law.
Kilimo was also the first woman from a pastoral community to hold an elected position in Parliament and an MP for Marakwet East from 2002 to 2012. She is also the woman under whose watch, peace was experienced between the Pokot and Marakwet communities for close to a decade.
Having run away as a teenager to escape the cut, she understands all too well what it means to fight for a brighter future when the odds are against you.
"My mother has always considered me hard headed, but I wanted a better future for myself and I didn't see why I should settle for anything less because I'm a woman," says the current Agriculture Chief Administrative Secretary.
"I knelt down as I spoke to them so that they could understand that mine was not a command but a plea. I went and spoke in their barazas in a language they could understand," that is how Jebii was able to achieve what had previously been considered impossible and had become a source of headache to law enforcers seeking to forge peace between the Pokot and the Marakwet.
On bended knee, she reasoned. The men listened and joined in the crusade for peace. It seems that she was born a leader, an unconventional trail blazer in many rights.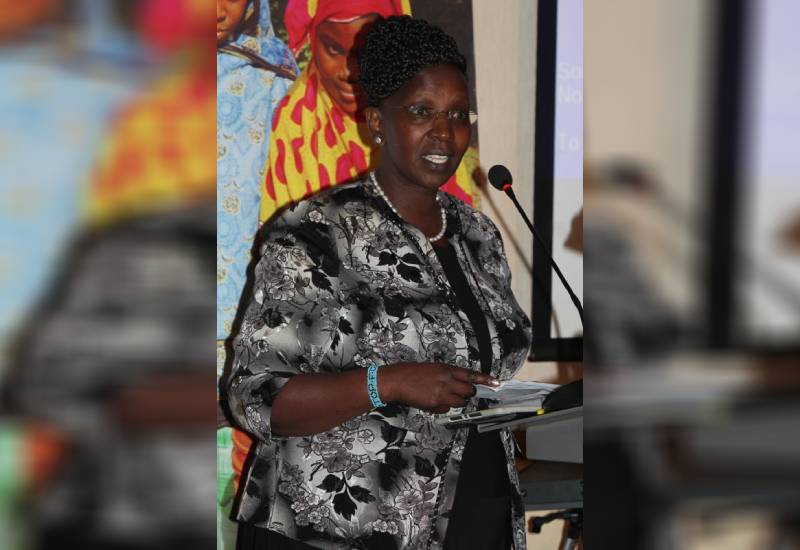 In her tenure as former Marakwet East MP, Jebii explains that her biggest fight was not in convincing men to fight for the girl child but rather to get women on board. Yes, the biggest advocators of FGM and early marriage were women.
"They sincerely had the best interest of their girls at heart because they wanted the girls to settle down and marriage was their best understanding of that term," says Kilimo.
The fight against FGM is not one that can be sincerely conquered in a year but to see more support come even from government quarters is reassuring.
"In previous times, most of the chiefs in the area would not support women or girls when they ran to them for help either because they wanted to escape the knife or early marriage because the men would find a 'token' to give to the chief in question in order to sway the matter in their favour," says Area Chief John Lekamparish, adding education has played a major role in empowering local chiefs to understand importance of fighting FGM and early marriage.
Previously, lacking the support of local administration made it difficult for a girl with dreams to reach for a brighter future.
Though the battle has not been won, Kilimo's conquest is a testament to the fact that dreams do come true and that though the war be long, the battles can be won a day at a time. There are many seeds planted over the years that have gone a long way into giving girls a second chance at life.
Training women in barazas (meeting places organised by a leader or leaders within a community) has been one of those tools that have allowed women to understand why it is important to reject harmful cultural practices.
Although Kilimo did not envision being the kind of leader she has become, her passion for more had shaped a legacy worth celebrating.
On the International Day of the Girl Child, we celebrate warriors and pioneers like her who in their small or big way have endeavoured to go against the grain of culture and other limitations and set the pace for generations to come.
Related Topics