Home
/
Achieving Woman
Olivia Mengich, Kenyan lady making African dolls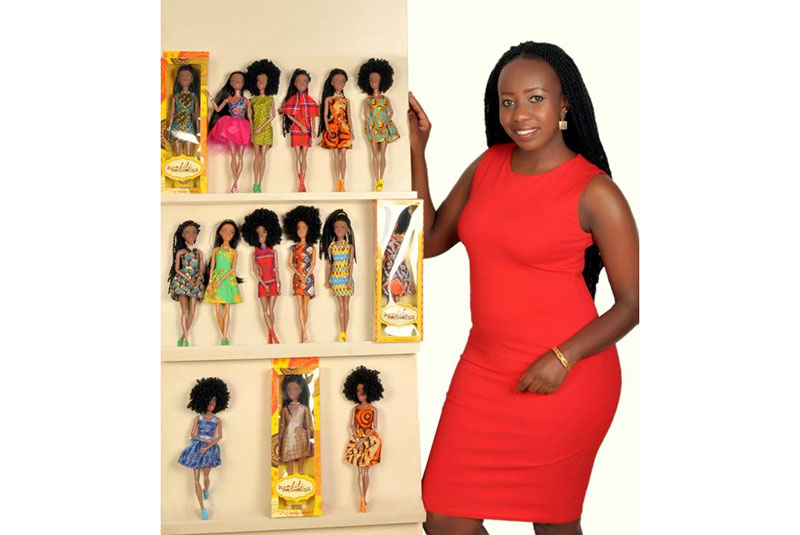 Olivia Mengich, 31, is a cultural ambassador, a marketer and the maker of Swahili Princess, a line of African inspired fashion dolls. She tells Maria Nene where it all began
MY BACKGROUND
I am a marketer but I have a double major degree in Criminology and Human Geography. I studied in South Africa and when I came back to the country, it was difficult to find a job in my line. I got interested in entrepreneurship and decided to study for an MBA. After this, I landed a job in the sales and marketing department of a software company. I have also worked as a brand manager and events organiser for various companies. I had a short stint in the local media as a business reporter but I preferred to go back to the corporate industry. I also do marketing consultations in addition to running the business.
THE IDEA: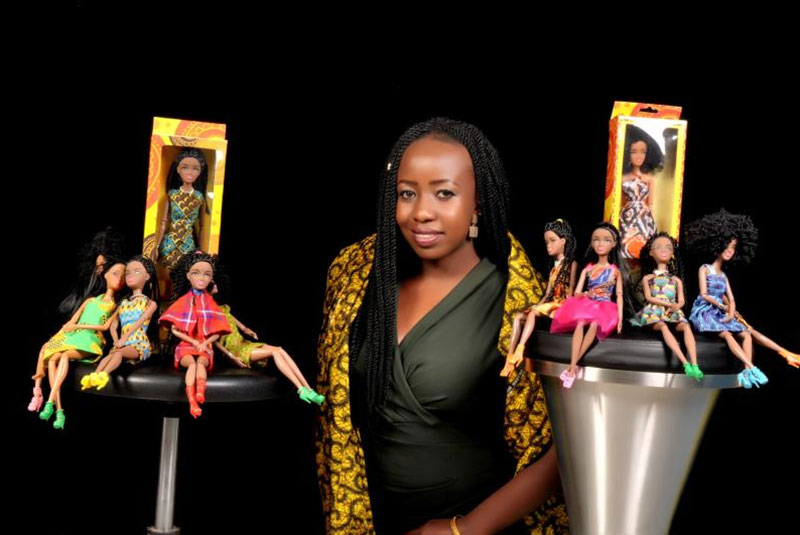 I started the business after I noticed there was a gap in the East African doll market. Other regions like West Africa, South Africa, and the Muslim world have their own local versions of dolls but this region didn't have that. I realised that psychologically, little girls are influenced by what they see in their environment. By the age of six, most young girls start playing with makeup, trying to emulate their mothers or other female role models in the environment.
The notion that the blonde, blue-eyed woman with fair skin is the epitome of beauty has been propagated a lot. In retrospect, some African girls with kinky hair and darker skin don't view themselves as beautiful. Swahili Princess has various shades of a darker skin tone which represent the Africans; this would automatically prompt them to appreciate our colour and hair.
Swahili Princess is an East African fashion doll that is dressed in the local materials found in the region. This includes Kitenges and the Maasai Shuka. The hairstyle of the doll includes braids, afro and straight black hair for the girls who like to comb the hair and also to represent the various hairstyles that the East African woman prefers.
WHAT HAPPENED NEXT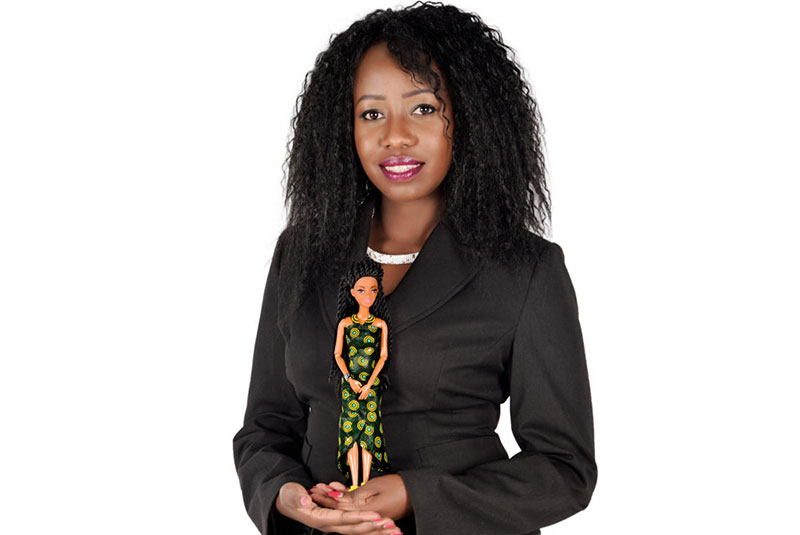 After thorough research, I realised that almost all major companies manufacture their products in China. Due to the fact that starting to manufacture my own line of dolls in Kenya would prove to be very expensive at the beginning of the business, I decided to venture into the region. I found out that there's a region that manufactures dolls only and I contacted one of the companies online.
I got the doll samples after some time however, the problem was that they were fair skinned just like the other dolls. I dressed them in African clothes and they had afro hairstyles but the clients who understood my concept kept asking why the skin shade was still Caucasian.
The manufacturer informed me that the colour had already been pre-mixed and it would be difficult to get the African skin shade because there was no demand for the dolls in other regions. I persevered and after some time I found a manufacturer who had the African skin tone. I started with a small team, and we would dress and style a small number of dolls. I would sell them on my Facebook page but after some time, the demand grew and my Facebook page couldn't sustain the business. I started a Swahili Princess Website and Facebook page to accommodate the growing demand. The cost of delivery by motorbike was also proving to be expensive. That's when I decided to approach Toy World and they agreed to stock Swahili Princess. This move proved to be quite a milestone in the business.
RUNNING A STARTUP
My team has grown tremendously. I even have a workshop now where I have employed several employees who style the dolls. As the demand grew, I learnt that manufacturing more dolls is cheaper than importing fewer dolls. I have also learnt some trade secrets in the toy industry like most people purchase toys during holidays, more so during the Christmas holiday season. January is the driest month for most toy sellers. During the 2017 campaign and election season, the sales went down completely.
Running a startup demands full concentration, therefore, you can't risk delegating the main tasks in the beginning. My main clients are children who are above six years from the middle-income bracket and so I keep an eye on what these girls are interested in. My two nieces are my inspiration and I let them play with the dolls just to get a feel of what young girls may want in a product.
WHERE I AM NOW
This year, Swahili Princess has picked up and I am happy that more people are getting my concept. I would like the brand to spread all over the region because it represents girls from the Kiswahili speaking nations. I wish all girls in Kenya would own at least one Swahili Princess Doll because it's a big inspiration in their lives.
I have also come up with another doll called Keza for the girls who are below 6. This will be a fluffier doll because, according to my research, this age bracket prefers such dolls as opposed to older girls who love fashion dolls. I also plan to launch a book and an animation series for Swahili Princess. The book, which has been written in Kiswahili and translated into English will be a perfect addition to the doll line. It will be much cheaper, therefore, most parents will be able to afford it. By next year, I believe the animation will be in the pipeline. All these products will empower not only the young East African girl but also the boy child.
MY TIP:
There's nothing wrong with starting on a shoestring budget. If you have a business idea, just start with what you have and take it to the market and the rest will automatically follow. Do a lot of research before you embark on any business. Find out the gaps in the market and try and fill them. Make sure you take your target market's feedback seriously and let it reflect in the product. Many people glamourise the entrepreneurship world but it's really hard to make it without patience.
What is one of the defining moments in your life?
Related Topics