Home
/
Entertainment
Brenda Wairimu: Perhaps I should have waited a little longer before settling down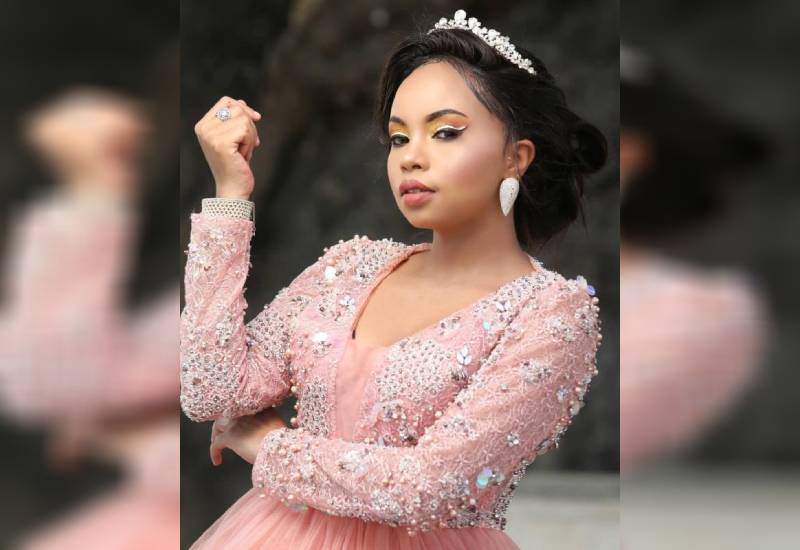 Actress Brenda Wairimu shares on life, love, singlehood and motherhood:
How is Brenda Wairimu different or similar to the role of Monica you play on the hit TV series, Monica, which is a staple in many Kenyan homes?
I take a more laid-back approach to life. I would never willingly get into physical fights, but Monica dives right in. She is able to juggle having two completely different lives, two men, two realities.
I would simply lose my mind. But we are alike in that we both go for what we want, we just have different approaches to it.
What do you love most about playing Monica and what are the challenges?
That I can be a completely different person, I live vicariously through Monica, because I play her, I have had the opportunity to do things I would have never done in my real life.
The challenge is somewhat the same, because she is so different from me, I have to take myself completely out of the equation while playing this role, I make myself forget myself when the cameras start rolling.
What do you love most about acting?
That you get to love 1,000 different lives, it's also such an honour to be able to portray other human being realities through your art. I am always hoping to do justice to my roles because of this fact.
What are some interesting projects you have acted in, in the last four years?
Disconnect, Subira, 18 Hours, Sarafina stage play, Rosette in Selina, blurred short film, and Monica.
I am, however, allowing myself to rest. I feel like I dive in too deep when I act, it takes an emotional and physical toll on me, so I must learn how to rest as well.
Apart from acting are you involved in something else, or is this your focus for now?
Acting is my focus for now, I want to be so undisputedly good at it, and I believe I am getting there. And of course, should I have enough money and a script that speaks to me, I would love to produce even more shows and movies.
You have been able to have a successful acting career so far, what is your secret?
I take my work seriously, I don't think you will ever hear stories of me being difficult to work with, I show up on time and always put my best foot forward.
Respectful to cast and crew, and the rest is really God's doing. My parents' prayers have kept me.
I know that you love acting, but everything comes with its blessings and burdens, what is the biggest challenge of acting?
The process of having to let go of yourself go so you can put on a new character. It is emotionally demanding.
Also, the financial returns are not so great, but the work does put food on the table. The limelight that comes with it...if you are not careful, your life personal and professional becomes public property. You have to learn how to protect your space.
You got married when you were quite young, looking back at your life do you think it was an advantage and worked for your good?
Perhaps I should have waited a little longer to settle down, but I was in love, and I was old enough.
I think it happened exactly how it was supposed to. I got my daughter Amor, that was the good, and it cancels out all the bad.
What do you love most about being a mother?
That I have a best friend who I know for a fact I will love forever, we learn from each other, I love exposing her to new experiences, places, foods, all sorts of things.
It is scary, knowing I am almost 100 responsible for the type of person she turns out to be, but I accept the challenge.
Society always has misconceived ideas about being single, especially for women over 30. Do you think it is important to change this narrative?
Yes, it is important to change this narrative. I am single currently and loving it, absolutely, it's been over two years now, and I haven't felt lonely or in need of someone by my side.
The freedom that comes with it is not bad either, not freedom to "go wild" though that is allowed too, but not necessarily having to be answerable, for your whereabouts, decisions, example, I used to cook everyday now I cook when I want to (laughs), it's the little things.
You and your ex Juliani are now co-parenting your daughter, what advice would you give to anyone out there who may be struggling with co-parenting because it is not easy?
Always realise that it's not about you, it's not about him either. It is also not about how they "wronged" you or broke your heart. Unless said the partner was abusive. I feel we should let them have a chance at being part of their children's lives. It is always about putting the best interest of a child before everything else.
You have chosen to keep your daughter and personal life out of social media where you are influential unlike other public figures who are quick to post their personal lives, is this intentional and what were the reasons?
It is intentional, with most of my life always up for public scrutiny, I already feel naked and exposed, I would not wish that on my children just in case they grow up and this is not the life they wish to lead.
However, I am aware that them having some sort of celebrity status could positively impact their lives as well, but this for me is the safer option, I want them safe.
As for my personal life, I'm just figuring life out, same as all of us, I would prefer that as I do that, I do it without anyone's opinion on my personal decisions.
Looking back at your life do you have any regrets?
Some, most of which I am still not comfortable speaking publicly about.
Related Topics