Home
/
Entertainment
Short film Sungura premiers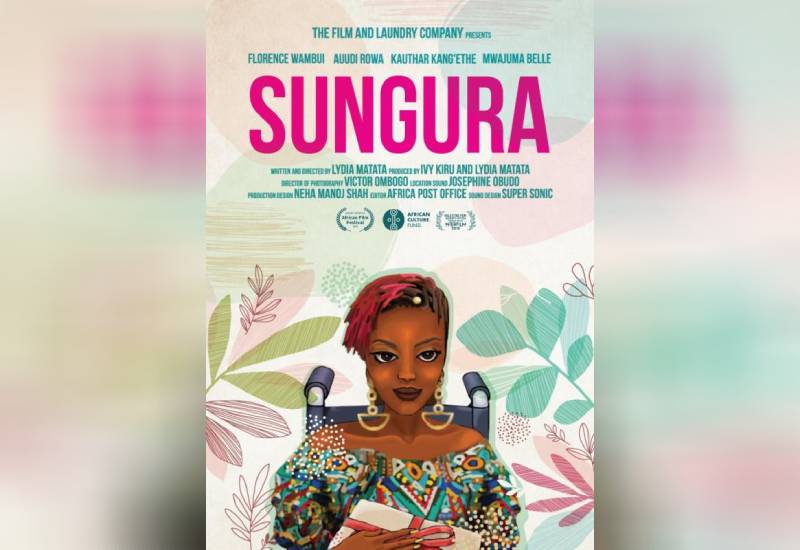 Sungura, a short local film that creates awareness on dealing with disability and sexuality, premiered at Nairobi's Prestige Plaza on Friday September 10.
Florence Wambui, playing the role of Kemunto in the short film, is portrayed navigating through her social life, seeking to find herself as a person with disability.
Kemunto struggles to open up about her sexuality in the presence of peers and friends, aware that they may not realise that her disability does not change that she is, just like any one of them, a sexual being.
The tale that follows is an intriguing story about the young, disabled woman exploring her sexuality, even considering buying a sex toy hailed at a bridal party.
"When I saw the advert for the Sungura auditions I decided to try it out because it's so rare to see a film trying to incorporate someone with a disability," said Wambui, commenting on her role in the film.
"Kemunto is struggling to fit in at a friend's bridal shower when Mama Asali, a traditional sexologist or Senga, arrives and draws her into the fun.
But it quickly becomes clear that Mama Asali's routine is not designed for Kemunto who uses a wheelchair, making her frustrated and increasingly withdrawn.
"The assumption by the other women that having a disability means she can't have sex, makes her feel worse," the film's synopsis reads in part.
The official Instagram page of the film praises the director, Lydia Matata, as a story teller who focuses on perspectives and experiences of invisible voices.
Matata wrote the 2019 short film Millet and is one of the writers for Country Queen, a drama series with a star-studded cast, including Mumbi Kaigwa, Sheila Munyiva and Blessing Lungaho.
Sungura also stars Mwajuma Belle, who plays the role of Pam, and Kauthar Nungari Kang'ethe, who plays Mama Asali.
Belle made her debut on the international stage with the film POACHER in 2020. She has won Best Actress Machawood Film Festival 2018 and Best Actress Coast Film Festival in 2019.
Nungari has appeared on a series of popular television shows including Wingu La Moto, Makutano Junction and Machachari.
"The development of the script involved conversations with women who have a disability including friends, rights activities and actors who auditioned for the main role. Some of their stories were heart-breaking, others hilarious but they all share a common thread about how misconceptions about their ability to give and receive sexual pleasure affects them," the director, Matata said.
Related Topics