Home
/
Pregnancy
The snap back: Debunking postpartum body myths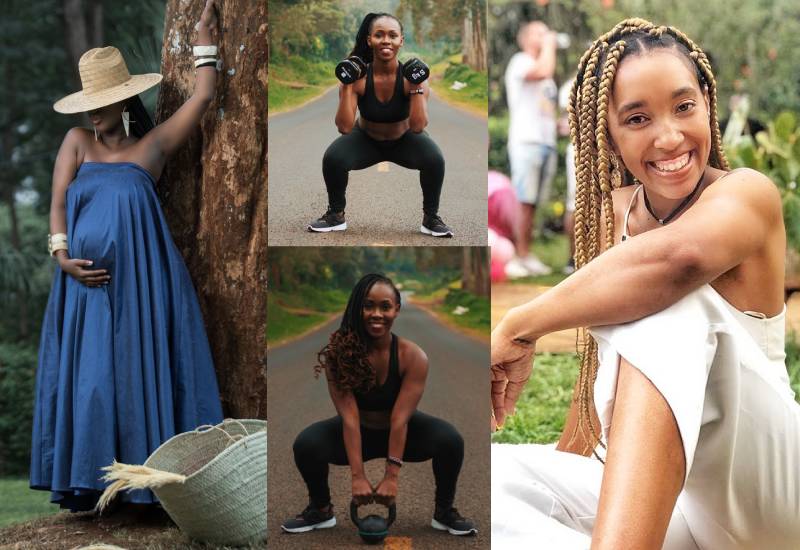 Pregnancy is a wonderful experience for a woman. It is filled with unimaginable joy, and after months of great anticipation, meeting one's baby for the first time must be one of the most memorable experiences in life.
However, pregnancy and childbirth also represent a season of great change for a woman and can also come with its share of anxiety and pressure.
That combined with myths that are all over the place about pregnancy and after birth experiences, can be overwhelming for most mothers.
And it does not help that celebrities like Beyoncé, Kelly Rowland, Khloe Kardashian and Ciara showed off their snapped back postpartum bodies just months after giving birth.
Never mind that they all have access to an endless list of assistants, nannies, personal chefs, nutritionists and trainers. So, comparison with a celebrity or public figure type comes with its share of frustration.
Eve spoke to mothers to debunk some of those pregnancy myths and to find out what snapping back really looks like in the real world.
Winnie Okoth, 30 and mother of two-month-old Liyana Okoth
Occupation: Head coach at Alpha fit CrossFit, Olympic Weightlifting Athlete
Debunked pregnancy myths …
I have heard a number and they all turned out not to be true. They include: do not get your heartbeat over 140bpm, you can only walk and do yoga but do not lift over 10kgs and that if you have a fit pregnancy that you will bounce back faster.
Lastly, that exercising is not good for pregnancy; I continued to exercise until the last month before I gave birth.
You should have seen the backlash I received from Facebook when Maina Kageni was kind enough to share a post of me working out while pregnant.
I appreciate him for that because now I have some insights and solutions to help empower women who are thinking of getting pregnant, as well as those that have given birth.
How has your body changed since giving birth?
I believe that I have experienced a significant physiological change from conception, to pregnancy, to delivery, to recovery.
A baby coming out is 'trauma' to the body. Then there is this feeling like my body is not my own, and this is challenging.
Also, even though I am athletic and was exercising until the final month, I did not get my six-pack back as everyone was expecting.
I instead have a very huge pouch as I have lost my muscles. Nonetheless, I cannot wait to get back to active training and coaching.
How are you learning to love your body in this season?
I am a first-time mother and it has been two months since I had my daughter.
Although it is a beautiful season for me, it also feels frustrating, scary and different.
I am therefore learning to love my body by lowering my expectations, keeping away from social media comparison and shame.
I am also working on my mental stamina in this calm before the wake of the storm that is my comeback.
A big plus for me has been the support I have received from friends and family during.
What steps you are taking to snap back?
We do not go back; we progress forward and evolve with every experience. The "body back" messaging is inaccurate and an easy way to mislead the intention of this new transition.
I am therefore emphasising recovery which is on sleep, rest, hydration, acclimating to the new baby and nursing.
Physical therapy and performing rehabilitative movements are also a plus. Additionally, take care of yourself by eating healthy foods like fruits, veggies, lean proteins and whole grains, and limit sugary snacks.
Drink plenty of water. Get out of the house when you can, even if it is just taking the baby for a walk.
Also, find a group for new mums - it gives you a chance to share your feelings with women who understand exactly how you feel.
Mandy Amandine 34, and mother to year old baby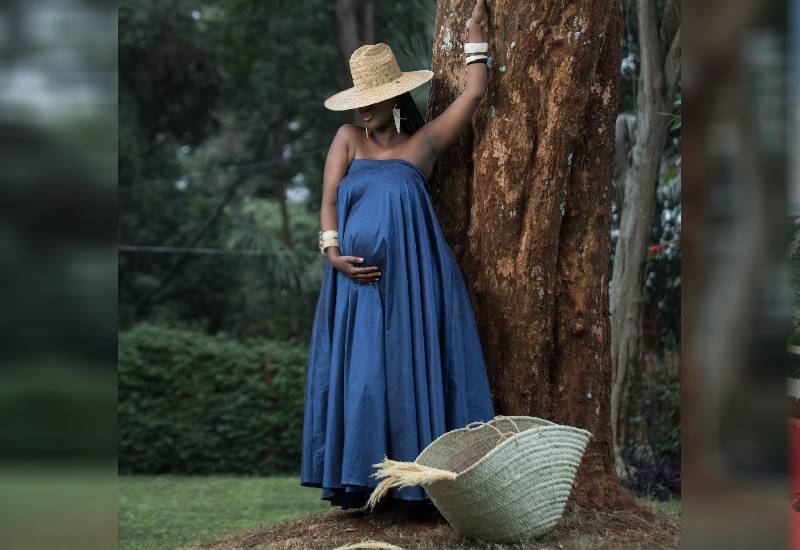 Occupation: stylist
Debunked pregnancy myths …
That when you are pregnant you are eating for two. That is not necessarily true. I believe you should eat more food but in moderation.
For example, if you used to eat two slices of bread maybe add two slices but not a whole loaf or two.
Secondly, that a pregnant woman cannot resist her cravings, and has no power over them. This was not true for me.
I craved sugar a lot during pregnancy and if I craved ice cream today I would have it, but tomorrow if I had the same craving, I would have yoghurt and fruits instead.
Also, not everyone gets morning sickness. My pregnancy was relatively easy.
What are your thoughts on snapping back after giving birth?
I believe we need to debunk the philosophy that you need to snap back because it brings on pressure and unrealistic expectations on new mothers.
The focus should be on snapping forward. Women and men need to realise that a woman's body will never be the same once she has a baby, and that is not necessarily a bad thing as her body simply evolved.
There is also the feeling that your body is not your own, and it takes time to know it again. Therefore, mothers should be kind and patient with themselves.
Have you managed to lose weight?
My doctor from the beginning advised me that it was healthy to gain between 15–18 kgs and I fell within that range because my husband and I usually live a pretty healthy lifestyle.
We are not only vegan, but we intentionally try and eat organic food and home-cooked meals. It has been a year and I am not yet back at the gym.
I walk when I can, and I have managed to lose most of the weight without necessarily making it my focus or goal.
Thoughts on motherhood balance…
It is one of the hardest things to do because you are fighting your instinct to be by your baby's side all the time but you also need rest. You cannot give from a point of emptiness.
Spend time alone doing things you enjoy or with friends. It does not have to be a day out; it can be as little as 30 minutes every day to do a coffee run. Additionally, learn to accept help - you do not have to do everything.
Annabel Onyango, 40, mother of Kenzo Taya, four and Rio Nile, two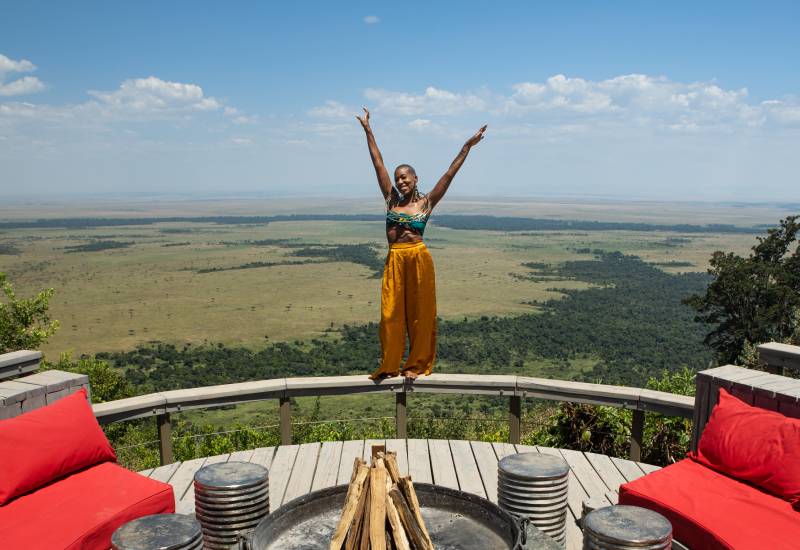 Occupation: Fashion and Interiors Stylist
Debunked pregnancy myths …
Someone told me once that food cravings were all in the mind and just an excuse for pregnant women to overeat.
That was not the case for me. I was starving and ate everything in sight for the entire nine months of both my pregnancies.
My hunger was not at all anything I could control, I felt nauseous and like I would die if I missed even a snack.
That experience made me very sympathetic to pregnant women who do not have food readily available to them.
How has your body changed?
At the peak of my first pregnancy, I reached about 90 kgs, which for my frame is quite a lot.
I was not bothered by the weight gain because despite the difficulties of being pregnant I was actually in awe of what my body was doing.
Also, my priority was to breastfeed my tiny new baby, which requires a lot of calories. The extra weight gradually disappeared by the time my baby turned one.
After my second baby, I had to be a lot more intentional about losing weight. While being stuck at home during the first wave of the pandemic, I set some healthy living goals which helped me regain balance.
Being a long-term vegetarian is conducive to good eating habits, and having two very active boys to take care of every day is the most effective form of exercise.
What are your thoughts on snapping back after giving birth?
The concept of a snap back after pregnancy is highly misleading. You may lose the extra weight, but your body never returns to how it originally was.
You either have to make mental adjustments to accept it or seek out the necessary interventions to regain your confidence.
In this day and age, mothers should be supported no matter what choice they make for their bodies.
Thoughts on motherhood balance…
I struggle with this aspect of motherhood. I feel stretched for time and energy most of the time; it takes a great deal of effort for me to maintain extra-curricular activities beyond my children.
I find that maintaining my career allows me to engage my skills and passions, motivates me endlessly, and is a form of self-care.
Also, since having children my friends' circle has shrunk to a handful of people that I truly hold dear.
Sticking with a small group of like-minded people who inspire me is an energy-booster that keeps my spirit balanced and my heart grateful.
Tatiana Karanja, 29, mother of Olive, three and Marley, two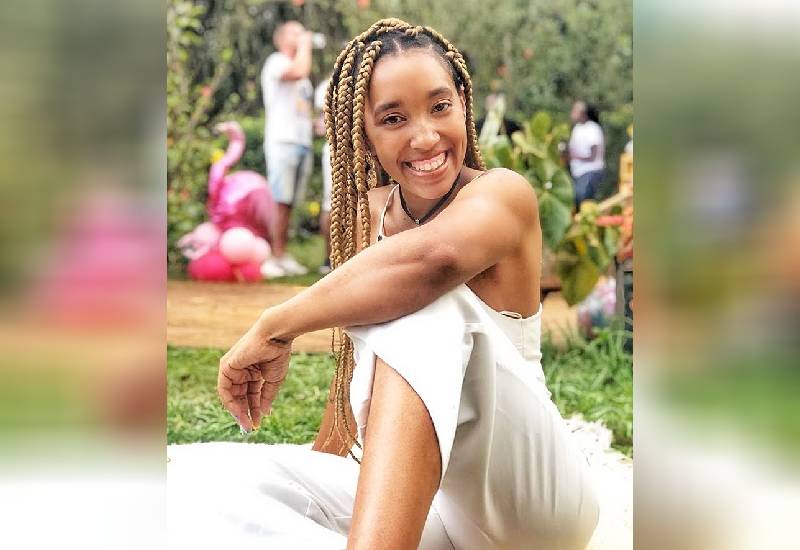 Occupation: Photographer and Social Media Influencer
How did your body change after pregnancy?
I did not gain any stretch marks, but I had a dark tummy and back problems after giving birth.
I also gained about 10 kgs, and I had pain on one side of my shoulder because of constantly carrying the baby from that side.
What are your thoughts on snapping back after giving birth?
I do not advocate for that because I believe this puts on a lot of pressure on mothers. What I advocate for is being patient and kind to yourself.
What advice can you give to women who may be struggling with loving their bodies after giving birth?
Constantly remind yourself that your body did a beautiful thing; it housed a human being and then birthed it. Be kind and patient with yourself.
Most importantly, do not compare yourself with others or put unnecessary pressure on yourself. Instead, go at your own pace and focus on being strong and healthy, as you bond with your baby.
You have been able to successfully lose the baby weight, what is your secret?
From the beginning, I wanted to be healthy and I did not want to do any fad diets or exercise regimes. I had been on yo-yo diets before and that never worked. So instead, I wanted to make a lifestyle change.
So, after bonding with my daughter and taking time to rest and rebuild, I went to see a health coach to understand nutrition and how my body works.
After that, I decided to find an activity that I loved and I landed on CrossFit, which I still do regularly. My long-term plan is not to deny myself anything in the name of dieting.
I just make healthier food choices for my body and do an activity that I enjoy consistently.
Thoughts on motherhood balance…
This one was a tough one for me. I got lost in being a mother for a while and other areas of my life suffered. My life became about my two daughters, and nothing else mattered.
I quickly became very lonely and unhappy. I now know better and so I make time to do things that I love, such as going to the gym, spending time with my partner and meeting up with friends.
I have also learnt to let go and accept help.
Jenipher Atieno Oduor, 31, mother to Joshua, seven and Asher, five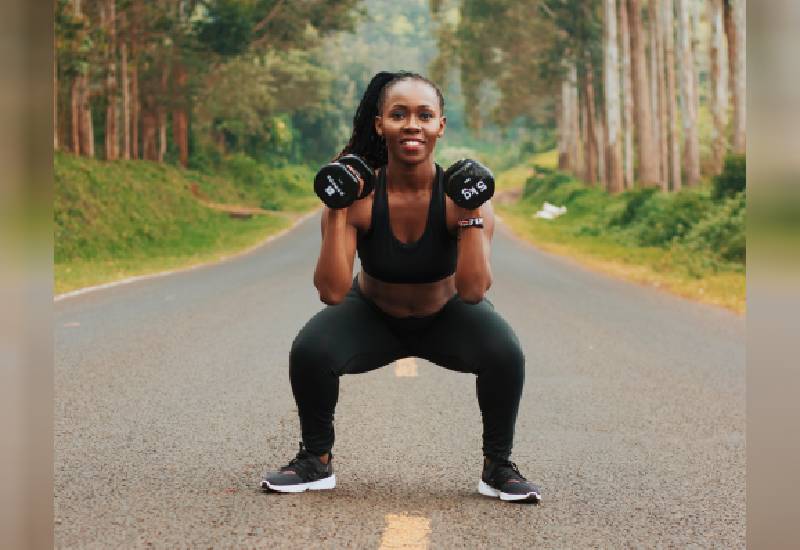 Occupation: Tax Consultant
Debunked pregnancy myths …
That once you gain weight during pregnancy you cannot lose it. That there is an ointment that can prevent stretch marks; there is no such thing, at least for me.
How did your body change after pregnancy?
I gained 25 kgs, got stretch marks in my stomach and hips, and my abdomen became squishy. My face became rounder, and my nose spread across my face. I also experienced an increase in melanin production.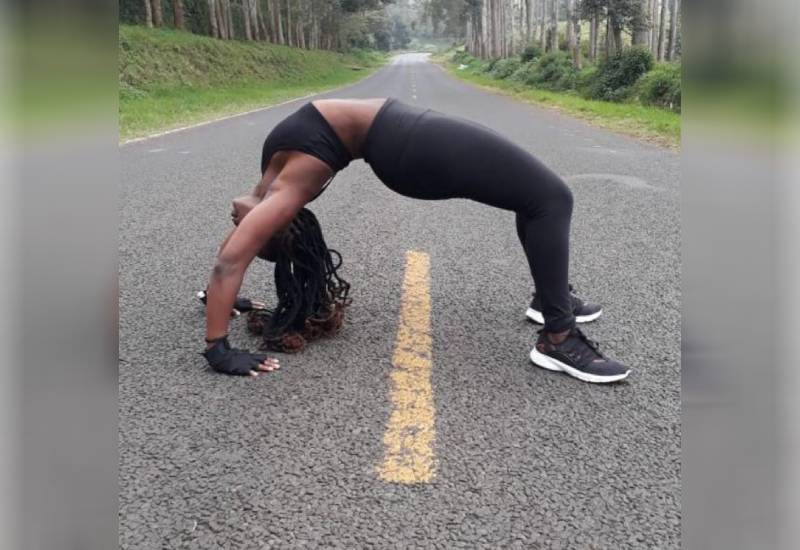 What advice can you give to women who may be struggling with loving their bodies after giving birth?
After having my two sons I did not like my body. Worse still, my relationship with my son's father was in turmoil and so my emotional state was not so good.
I did not enjoy that season as much as I should have. Looking back, my advice to myself would be to love my new body and ignore the pressure to bounce back. Also, to eat healthily and enjoy my babies.
How were you able to bounce back?
It is five years since I had my last-born son. I am now in a good place and weigh about 61 kgs. It has taken a lot of hard work and commitment.
My physique is back to my pre-baby body, although I now have more muscle. I go to the gym from Monday to Friday and then jog during the weekend.
I have even started to manifesting my abs which I lost during pregnancy.
Related Topics