Home
/
Fitness
Self-care: I am intentional about caring for myself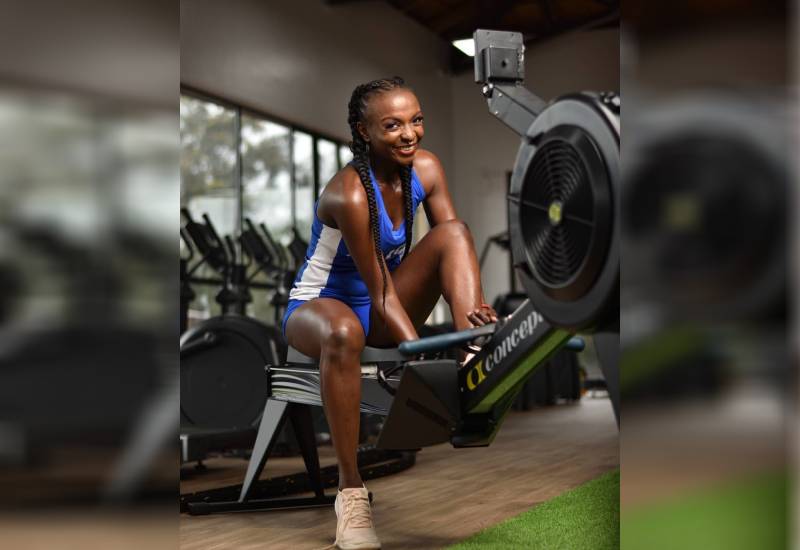 I enjoyed going through teenage with smooth skin, then acne came knocking on the right side of my face when I was just getting into my 20s.
What helped reduce the breakouts was water intake and switching my pillow case every three days. My late grandmother used to make an amazing sesame paste that I would add onto my meals sparingly.
I religiously work out five times a week. I also recently fell in love with running. I wash my face three times a day.
I moisturise my skin with Binti Naturals baobab oil and my body with a body butter from the same brand; a mix of vanilla, baobab oil and shea butter. I like my skin care products to have as natural and organic ingredients as possible.
I especially love shea butter and baobab oil for my skin because they seem to work. They make my skin feel soft to the touch and give it a supple look.
I also credit the two oils for the reduced appearance of scars. The icing on the cake is that I can find them locally.
I wish someone had shared with me the amazing wonders of facial steaming. I discovered this a bit later in life and was amazed by the benefits. I do it periodically and I find that it helps my skin to better absorb skin products.
What is guaranteed to lift my mood every day is morning devotion. There is something about starting my day filled with gratitude and thanksgiving that fills me with energy to handle anything the day brings.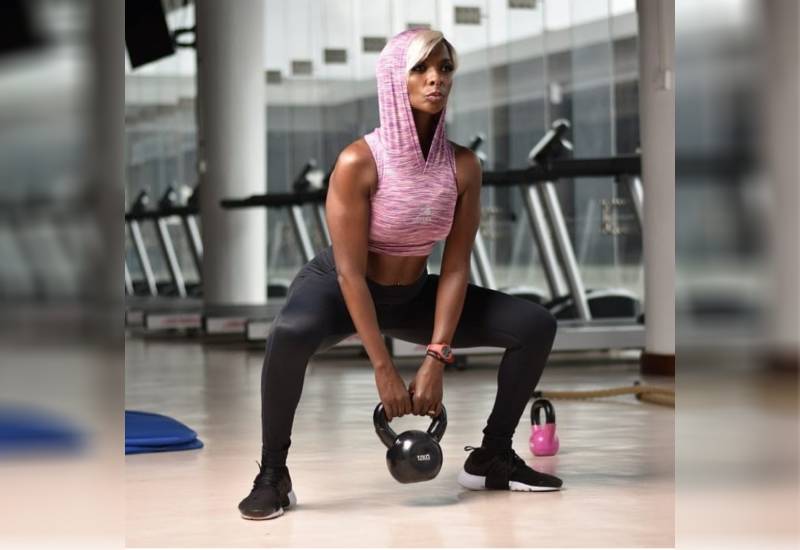 Being grateful for the simple things in life is important, especially in the age we live in when it is indeed a miracle to be healthy.
Now that I am older, I practise portion control and lean towards foods that will energise me. I have to have some form of exercise every day, and this has come a long way in keeping me healthy.
I like make-up as much as the next girl. I have a few go-to make up items that instantly elevate my look without trying too hard.
Putting on the Mac Ruby Woo lipstick instantly makes me feel like a winner. Other feel-good items for me include Sanctuary Spa warming detox wash, Infallible Mattifying Base by L'oreal Paris, Maybelline dream Satin Mist and L'oreal True Match super blendable foundation.
For my hair, going natural was the best decision I ever made. Sister locs has made my hair manageable and I use the Tricia Naturals haircare range to keep my mane looking glorious.
A woman needs to smell good. I have favourite fragrances. One is my everyday scent; Green Tea by Elizabeth Arden.
I have used it on and off for over 20 years and the scent feels deliciously feminine. Then there is the British Rose by the Body Shop. It reminds me of my mother; a floral scent that fills me with much joy.
Related Topics