Home
/
General
Girl code: Never dating for more than two years again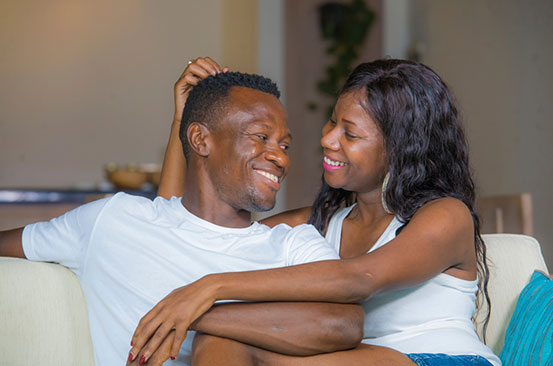 I have been in this dating field long enough to know what to do and what not to do. One of the things I told myself I would never do again was date for a long period. I know 'long' is relative but when I say that, I mean any courting that goes past three years. By the time it gets to the third year, there should at least be some form of commitment on the way.
Like I have often said here, I once dated some for seven good years and, see, I am still here single. Sometimes I look at the seven years and feel like I should have done something better with them. But then again, I appreciate the seven years because they taught me so much.
One of the lessons I learnt in the seven years is that this long term dating can reduce a couple to 'siblings'. I say so because, like someone once said, too much of something is poisonous.
You see, dating has its own ups and downs and so does marriage. But when you start experiencing some 'marriage' challenges during dating, just know that your ship has begun to sink.
Some of these problems are better experienced in marriage because marriage is a covenant. Dating is no one's covenant. There's a reason people hold on to marriage and one of them is the covenant bit, for better for worse, they say.
During the last two years of the seven-year relationship, before we called it quits, we had got to the point where all we could do in the house was look at each other. Imagine waking up in the morning and not getting excited because you have woken up beside the love of your life. We started living like siblings. Even the normal couple games of running around like teenagers came to an end. It was like we had become a bother to each other.
Whenever either of us walked in after a long day, all we could manage was 'hi' and the we would move on to other things as if the other person didn't exist. We even stopped calling each other frequently to say 'I love you'. All we saw in each other was one shortcoming after another.
This phase, when in a mere dating relationship, shakes it more than it can shake a marriage. In a marriage, the parties put their best foot forward, keeping in mind that they both made a promise to make it work not just before the Most High but other witnesses too. If there is nothing binding you to the relationship, you will simply look elsewhere for solace and move on.
I used to console myself that 'Better a broken relationship than a broken marriage'. I can assure you that I would recite this line every single day to the point that I wanted to make it happen. I felt like there was really no point of holding onto a relationship that had no 'oomph' left in it.
Funny enough, we never even argued or differed about anything. It was such a calm relationship on the outside but deep inside either of us, a serious storm was brewing.
I remember having a meeting about salvaging the relationship but neither of us wanted to lift a finger to do so. It was like we were both hungry and neither was ready to prepare the meal. So we both threw our hands up in the air and said 'whatever'. That marked the beginning of the end of the seven-year courtship.
Sometimes I look back and realise we made a mistake dating for that long. In-between, we should have gotten married and had beautiful children who would have brought us even closer to each other and given us a reason to hold on. It was such an easy thing breaking up without any connections between us. We just woke up one morning and ended the whole damn thing like it never even happened. Now, that's exactly what I call 'wasted years'. Seven years of committing to something that wasn't even headed anywhere.
I took with me some real good lessons. To date, I tell myself that if I ever get into a relationship, the longest I will court is two years. In fact, by the second year, we should already be thinking of what next. If not, we drop the whole thing and try elsewhere.
There's no way I am starting a relationship as girlfriend and ending up a sister again. I am done with all the experimenting. If anything, by the sixth month, we both should have an idea of whether we are hitting it or ending it. I don't have another seven years to 'try'.
Related Topics