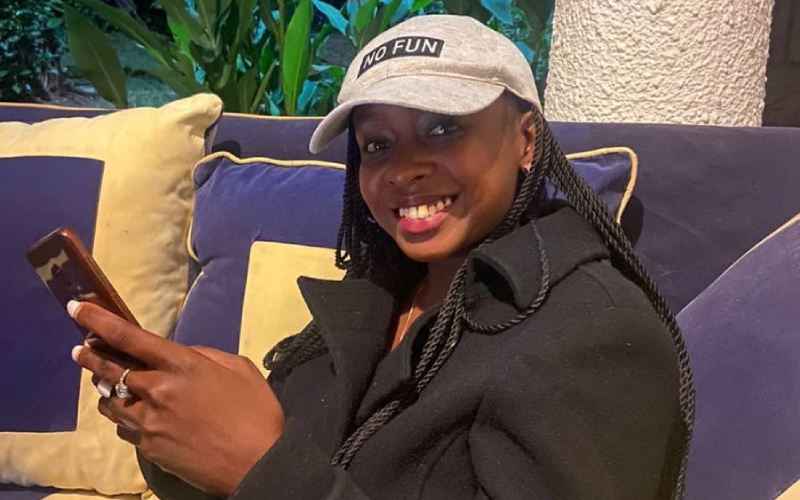 Media personality Jacque Maribe has insinuated that she is taking some time off social media following the recent controversy surrounding her relationship with comedian Eric Omondi and the paternity of their child.
Announcing the move through Instagram, Maribe posted a black photo saying she wants to focus on her happiness.
"Time out. Time to leave me alone. Time to get me time and be happy," she wrote.
This comes just hours after she announced that they have reconciled with Omondi. In the now-deleted post, Maribe admitted that life has its ups and downs but people need to find a way to resolve conflict.
"Life...it has its ups and downs but with communication, tolerance, understanding and true friends like @kabusimon, @ericomondi and I can now move forward. Thanks Fam," she wrote.
A video of the two had emerged online where they were captured cozying up to each other, just a day after they called out each other on social media. In the now-viral video, Maribe admitted that she had overreacted but apologized and revealed that she is now focusing on raising her child with Omondi.
"We were wrong and we are sorry. We have a child to raise," Jacque admitted.
On his part, Eric also revealed that they have now found a middle ground and they are choosing to forgive each other and let bygones be bygones.
"We are here because of Simon Kabu. Jacque was hot, I was also hot. We were both furious but Simon summoned us. And we have mutually agreed that what happened is now bygone," he said in part.
In the video, Simon Kabu, CEO and founder of Bonfire Adventures, was also captured advising the two. According to him, when two people differ, they should always find a peaceful way to resolve their issues.
"We will be there not necessarily to check but to guide. We have seen far much worse situations than this one because fact is people differ. We will not crucify you because of that, we will say that things happen but how you sort them determines how mature you are," said Kabu.