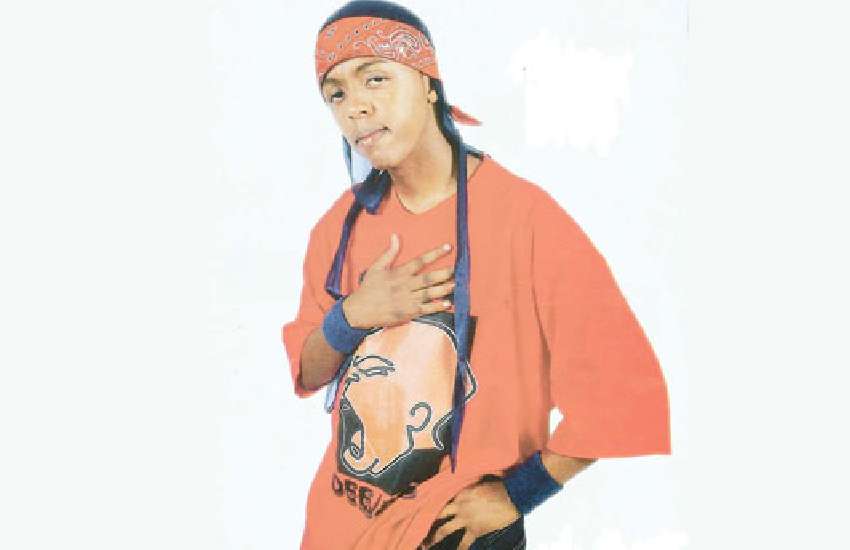 If the late Issa Mmari were alive today, he probably would have had three or four albums under his belt. The rate that South C's finest was recording hit after hit was unmatched and remains a hard act for many to follow. With the Internet thriving and borders breached, his popularity would have been continental, if not global. Unfortunately, he passed on before Pulse came alive to document his fame every week. E-Sir was the earliest architect of a generation that continues to defy the times with artistry and hard work. There have been many changes since then.
From three studios to a hundred more
The early 2000s were driven by three stable studios, Ogopa Deejays, Blu Zebra and Calif Records. Well, there were more than three but these three produced the best music around. Redsan, Necessary Noise, Nameless, Amani, Nonini and Jua Cali were the products of these studios with Samawati Records supplying the rest of the A-List artists at the time. That cannot be said currently as there are studios all over. From a time when an artist would be identified by a certain studio, artistes are nowadays more demanding, choosing who to work with on their own terms.
Read Also: Younger brother Habib talks of E-Sir 
The business side of things
The quality of music has improved and the business side of music is now very vibrant. From getting paid peanuts or not getting paid at all for shows, showbiz is full of artistes who would rather not perform than take anything less than Sh150,000. Artistes like have spread their wings and are performing in countries like Rwanda and Burundi every other day, where the promoters are not as stingy as those around. Artistes are branding themselves to attract corporates.
Socialites
In the past two years, socialites in the entertainment industry have taken up as much print space as entertainers. Vera Sidika, Huddah Monroe, Risper Faith, Maura Malanga, Corazon Kwamboka, and other socialites and video vixens have captured the imagination of a country. Interestingly, socialites and vixens are not confined to the secular world. When Pulse started off, only Toxic and the Boomba Girls could be classified as vixens, the rest were just a collection of dancers that appeared in numerous, low-quality videos that were mostly shot in clubs.
Video and film launches
Of the many emails and invites media personalities receive, a good number are invites to exclusive events whose main aim is to launch new songs, videos, albums and films. In the same breath, the film industry is still miles behind the music scene but movie launches are now glitzy affairs that are missed by few.
YouTube
YouTube is the way to go and many have embraced it. DJs and radio hosts are finding it hard to control a market that has found a way around the godfathers of the industry who previously, could kill a career by refusing to give artistes airplay. YouTube has offered everyone a chance to get spotted before they get noticed. Video uploads, views and instant feedback have given all artistes and actors the kind of access that was not there a decade ago. Short films are uploaded with the massive response creating instant stars. One can watch re-runs of popular shows at their own time!
Read Also: Seven Kenyan celebrities with a YouTube silver plaque
Social Media
And just like YouTube, social media has broken ground in the entertainment industry by offering entertainers avenues to connect directly with their fans across the globe. Facebook, Twitter, Instagram and WhatsApp are just some of the avenues that one can maximise on. If E-Sir were alive today, he would have enjoyed the attention and feedback from his adoring fans. On that day when the first issue of the Pulse rolled off the press years ago, the only feedback we got was on radio.
End of the godfathers
As pointed out earlier, there was a time when if particular DJs refused to play your song on their show or in the club, your career would be dead as a dodo. Those days are long gone, thanks to the increase in shows and a plethora of DJs who play music from the club to radio, TV and even in matatus.
Royalties
MCSK was registered in 1983. PRiSk was licensed in late 2009 and Mdundo was operational as from December 2012. These are the royalty players in the music industry, not mentioning the different players in the film and advertising industries. Even a lazy artiste with a hit can sit back and wait for a cheque to be delivered.
As Pulse broke it down recently, there are on average around 40 Kenyan songs that flood the market every month. These hits jostle for market share that also includes a strong West African, South African and Bongo supply of popular hits. In the early years of the Kenyan showbiz scene, 40 would be a whole year's worth of songs. It is still a wonder that the great E-Sir worked on his album over the course of one year, as it was unheard of in those times when singles were the way forward and no single celebrity could pull a crowd as a solo act at an event.
Read Also: Pay for play - Why musicians are saying 'No, thanks' to Kamp, PRiSK
Welcome the supporting cast
Eleven years ago the only Kenyan celeb was the performer, full stop. He managed himself, negotiated for himself and even marketed himself. Few would have imagined that with time, the supporting cast around the celeb would grow to include a host of professionals. If you were to talk to any top act, you would have to do it through their manager. Other than managers, there are dancers and photographers who have become an integral part of the celeb culture that Pulse unveiled years ago.