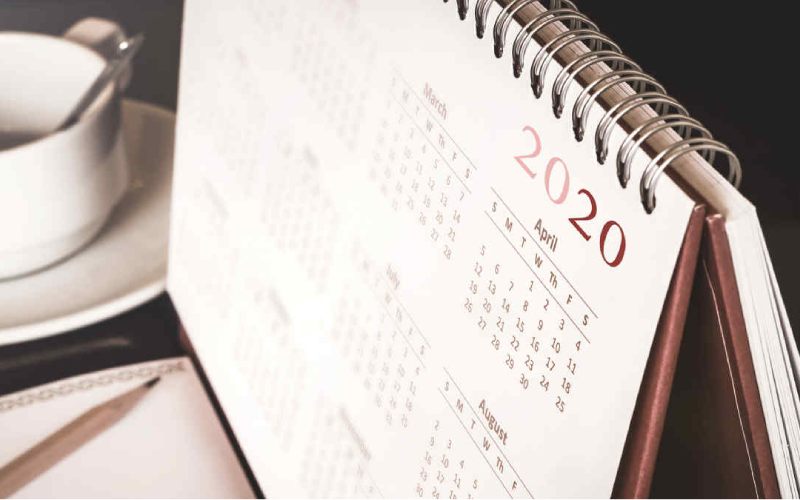 As we enter the last quarter of the year, we are more determined to accomplish as many goals as possible. Most people are working day in and day out to meet deadlines but without prior planning it can feel like you're doing nothing.
Planning for a new month is necessary to help you align your bigger goals and get your life in order. You can also avoid feeling overwhelmed and doing things at the last minute if you plan at the beginning of the month. Here's a guide to help you plan for a new month.
Review the previous month
When planning for a new month, we can get carried away by excitement which makes us plan for too much. By reviewing your previous month, you'll be able to tell what you're capable of handling and create a realistic routine. It also helps you have a reference point of goals you have achieved in case you need one.
Also read: How to naturally get rid of headaches
Define your focus
To avoid being all over the place, have a particular area you want to focus on. Whether it's a personal goal, work goal, family goal or education goal, this should be your priority for the month. Remember that planning your new month isn't always about getting a promotion at work or earning more money. It's about personal growth.
Write down your goals
What do you want to achieve at the end of the month? Whether big or small, list everything down. This gives you a visual idea of how much work you need to put in and where to start. Additionally, try to prioritize the ones that you can achieve by the end of the month. If you can group the ones with a common goal, the better.
Create action plans
Now that the easy part is done, it's time to get your hands dirty. Once you've defined your goals, think of actions that will help complete them and write them down in bullet form. This is what you'll include in your planner. Therefore, if you want to learn how to play the guitar, you'll list down things like finding an affordable guitar retailer, watch YouTube tutorials and the likes.
Use a planner
This simply helps you arrange your goals throughout the new month. Some people prefer using a planner app. However, a hand written planner is better since our phones have so many apps and it's easy to forget about the planner. Afterwards, you can enter weekly and monthly activities on your phone to give you reminders.
Be flexible
Anything can happen during the month and you have to be prepared to handle it. Therefore, as you plan for the month, keep in mind any unexpected events or pushed deadlines. You can do so by leaving one or two free days in between the week. This will also give you ample time to catch up on anything you may have lagged behind on.
Also read: How to make your phone battery last longer
Take on a 30-day challenge
30 Day Challenges are the easiest way to plan for a new month since they already have daily goals set out for you. This helps you commit to your goals as the challenges create a sense of accountability. Additionally, there are challenges to help you achieve any goal from fitness to saving money and they have simple tasks like saving Sh50 every day.