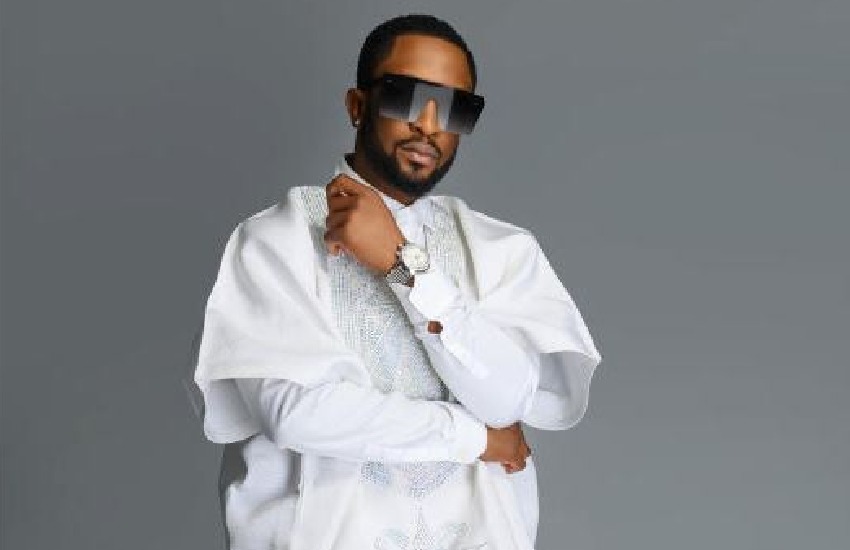 There is confidence in making a comeback after a hiatus in show business. Considering the seasons and cycles of being the "in-thing" now roll faster than they used to, a year or five ago. Dare Art Alade better known as Darey, has made significant moves to earn those stripes.
Announcing his return with a timely single, 'Jah Guide Me', Darey accompanied his release with vibrant afro-futuristic visuals. "First, the song, represents a return to what I love best; creating and telling compelling stories that resonate with my audience," Darey says. 
The multi-talented creative and entrepreneur, lives up to his middle name; Art. It is in his lyrics, curated shows and art direction in the music videos and soon to go into films. The release has taken place at a time, when the world over is being reminded of how fleeting life is and the belief in a higher power often sees us seeking guidance as we navigate uncertainty. 
In reference to the video, he said, "it is an amalgamation of culture and colour both of which are expressive in our fashion including our hair and accessories. We are edgy, unique, special, beautiful even though life throws the worst at us, we always find a way to soar and be great."
Read Also: Nigerian sensation Brainee releases new single 'Girls'
A prominent shot in the video, which is also the single cover, shows him waist-deep in the ocean with his face towards the sunset. A symbolic representation of the song. "From the seashore, the waters seem endless, but people still swim and enjoy. It's just how we go through life not knowing what will happen tomorrow or next year but we enjoy life, dive into it and pray that God guides us."
Besides running a game-changing entertainment powerhouse in West Africa during his hiatus, Darey's main interest is to create platforms for music lovers to enjoy wholesome musical experiences and for artistes to perform their best work. "My company, Livespot360 was born out of necessity. I needed to showcase my music in a way I had not done, then my partners and I curated an event for my album release then which gave birth to the early works that have since grown to festivals and experiences," he elaborates.
Together with his partners at Livespot360 they have brought the hottest acts to Africa, the likes of Kim Kardashian, Ciara, Kelly Rowland and Cardi B being their latest headliner for their two shows in Lagos and Ghana. Not only has the trailblazer brought the stars home, but he has also performed alongside the best in the game, globally. These include Beyoncé, Ciara, Cardi B, Burna Boy, Sean Paul, Usher, R Kelly, Akon, Lionel Richie, Wizkid, Jay Z, and many others.
Like other exceptional singers in the industry, the former Project Fame runner-up started out singing in several choirs as a teenager thanks to influences from his father, Art Alade, who was a celebrated African Jazz musician. His albums "From Me 2 U," "unDAREYted," and "Double Dare" have sold several million albums cumulatively as he continues to forge new paths. 
On forging new paths, he now identifies the genre of his music as Afro RnB, which is a mix of Afrobeats, RnB and soul an undeniably extensive style of music. Referring to his evolution, "I am always re-inventing myself, not just in music, but as an entertainer and creative entrepreneur and my sound has evolved over time.
Read Also:Here comes the 'African Giant': How Burna Boy is redefining music
In addition to his eminent music career, Darey has also worked as a successful radio and TV personality, appearing as a coach, judge or host on TV shows, including Project Fame West Africa, Nigerian Idol, and The Voice Nigeria.  
As someone who is in the service of building brands, he has built a consistent brand for himself. "I first owe the longevity of my career to the people I have surrounded myself with over time, he says. "For anyone who would like to sustain their brand as I did, I believe the secret is to be consistent and venture in different spheres of your craft to stay interested which for me is the entertainment industry."