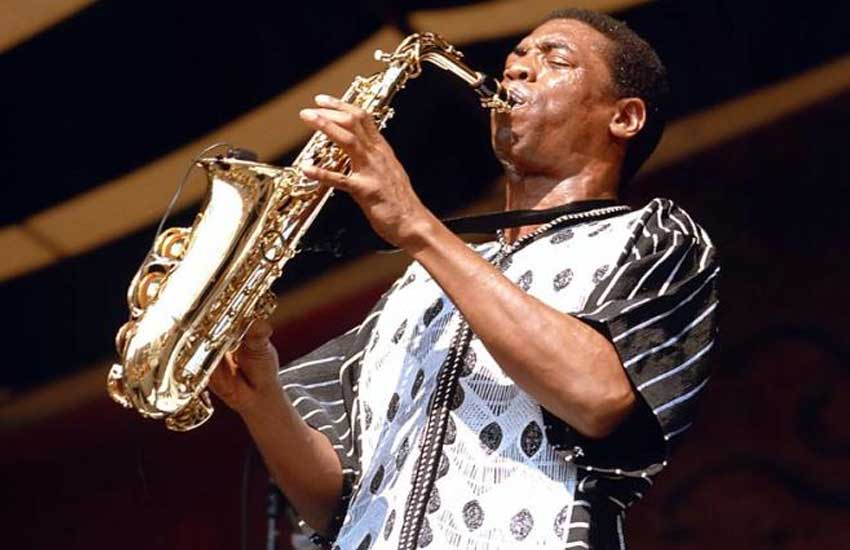 Four times Grammy-award nominee and bestselling musician Femi Kuti is set to thrill Kenyan fans during tomorrow's Koroga Festival.
The Afro-beat jazz singer is expected in the country with his Highlife jazz band, during the by-monthly fifth edition of Sawa Sawa Festival organised by Sarakasi Trust.
The London-based Nigerian, son of music star Fela Kuti, will perform at Tatu City in Nairobi.  
The much-anticipated event is expected to attract fans from all walks of life owing to Femi's popularity and the ability to deliver the best whenever he is live on stage.
Kenya's Them Mushrooms will also perform alongside him. Other curtain raisers include Jua Cali and Mugithi's latest sensation Samidoh.
"We are delighted to be performing alongside one of Africa's greatest. This is an opportunity to garner more experience in terms of what good and serious international music entails," Jua Cali said.
With gate charges pegged at Sh2,000 advance and Sh2,500 at the gate, music lovers from across the world are expected to attend the event as they get to witness what celebrated African icon has in store for them.
An excited Femi Kuti could not hide his love for Kenya, which he refers to as one of his favourite destinations.
"I can't wait to see the beautiful sights and sounds of Kenya. It is the one thing I can't always seem to get enough of," he told this writer on phone.
Born in London in 1962, Femi is the eldest son of Afrobeat Fela Kuti and a grandchild of political campaigner, women's rights activist and traditional aristocrat Funmilayo Ransome Kuti.
Undoubtedly considered one of the smoothest and silky voiced artistes among West African musicians, Femi says his mission is to bring back Afro Jazz with a difference.
Known for his smart African fashionable dressing, energetic stage performances and bewitching vocals, the musician associated with big acts such as Positive Force, Wizkid, Common, Mos Def promises an explosive show.
"This will be the biggest Koroga ever. We look forward to welcoming more festival goers," said Beatrice Njeri of Tatu City.