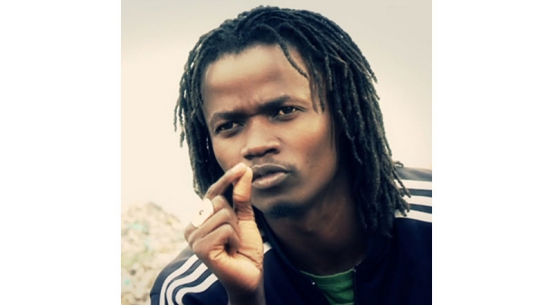 Pulse: How is your family? I'm talking about Brenda and the baby...
Juliani: Everyone is doing fine.
P: How come we hardly see that, as in, we hardly see you guys posting anything to do with the family about your child.
J: But why should we? Just because everyone is doing it. No, we don't have to.
P: I mean because you're a celebrity and your personal life and public life are pretty much intertwined.
J: All people should know is that baby is fine. We love her and it's beautiful to watch her grow. Her mother is fine too.
We're all good. Everything is fine. That should summarise everything you want to know about them.
P: As a Christian who got a baby before following the church procedures of officiating your relationship, did this get you backlash from the church?
J: Of course it did. That is like the most obvious thing. But then again, everything happens for a reason and her birth was not an accident.
P: Can you clear the air that you and Brenda never parted ways as it was rumoured and all is flowery in your relationship...
J: Yes, we are fine...
P: Fatherhood must be a big task, it has kept you off the music scene for quite a while or what else have you been doing?
J: I took a break from music for two years, 2014 and 2015. Artistes hit a plateau especially after topping charts for years.
It can't be just about recording and performing music. There are other various forms of art available to increase your influence and find revenue streams.
 This forces an artiste to look for new avenues to exhibit their skills. That's how we came up with Turning Tables.
P: Tell us about Turning Tables.
J: Turning Tables is a community of creatives, filmmakers, music, concept creators and social media influencers. We have different personnel handling different departments and we are in the process of acquiring more equipment for production.
We recruit talent from all over the place, manage them and help them monetise their art.
We produce for them, manage their content and help them monetise it on various platforms on agreed upon percentages.
P: Sounds like something off the Studio Mashinani business plan. Do you suppose politicians could do more in helping young talents come up?
J: Politicians have always been politicians and artistes have always received help in one way or another. However I will throw the ball back to artistes' court.
They need to get better organised. There's no saviour who'll come to help us.
The time is now to make it as an artiste. This is the first time that artistes can monetise their art after decades of fighting to make it happen.
P: In your opinion what's the true challenge that the industry is facing not to reach its full potential?
J: Artistes' attitude and of course money to facilitate more projects.
Artistes are slow in keeping appointments and are not giving their all. I come here, Turning Tables, daily from dawn to dusk to interact with artistes and see what we can do together for each other.
 Upcoming acts need to understand you can only go far if you have a community around you.