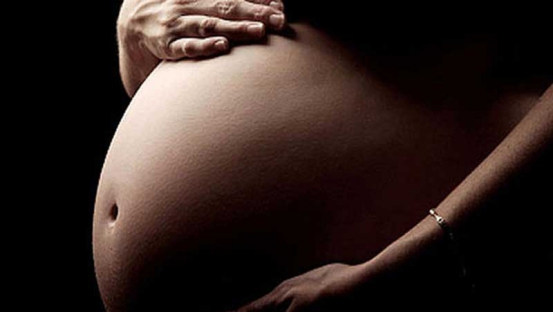 Study after study has revealed that of all living creatures, men have the strongest sex drive. A lot of phenomena explain this. Look, men, more than any other living creature, not only think and fantasise more about getting laid, but also seek it more avidly. Most men are ever ready for it, and are always yearning for more partners, or so it seems.
When under intense pressure to relieve the urge, they don't chose; they 'nail' anything. See, prostitution is largely a phenomenon of men seeking to engage in 'gland-to-gland' combat with women, other than the other way round (hence the money aspect). Also, nuns actually do a better job at fulfilling their vows of celibacy than monks and priests.
An 'opening' is an 'opening'
In desperate times, their objects of desire don't necessarily have to be in a skirt, so to speak. They ravage anything. To them, an 'opening' is an 'opening', if you know what we mean.
Such types stop at nothing; from gaining carnal knowledge of domestic animals such as chickens, pigs and donkeys, like was the case recently in certain parts of Kenya, to raping underage girls and grandmothers. Thing is, such men just can't control their sexual urges.
We can go on and on to emphasise this fact, but, wait a minute...ever wondered who is responsible for pregnancies among mentally ill women in market places across Kenya? Well, our investigations reveal it has everything to do with 'sane', 'decent' and so-called 'serious' men such as MCAs, policemen, teachers and other 'respectable' civil servants.
'Dream girl'
Honestly, if some men have no qualms raping a chicken or a pig - to death - like was the case in some parts of the country last year, clearly, to them, a mentally challenged woman is a 'dream girl'! And, make no mistake, when they stumble upon her in the bushes at night, they will not spare her!
That these mentally ill women are already in very unfortunate situation doesn't bother such men; they still go ahead and put them in the family way.
Recently, there was a spectacle to behold in a rural outpost in Kakamega County when a pregnant, mentally unstable woman went into labour and self-delivered a bouncing baby boy at a dumpsite as shocked locals watched in awe.
Philip Aseka, a resident who witnessed the bizarre incident casually tells one of these writers about the incident saying, "We are used to seeing pregnant, mad women roam around, some with small children. We used to be shocked, but nobody cares any more. It's very 'normal'."
Woman self-delivered
"That woman self-delivered as we watched in shock. The interesting bit about it is that the individuals responsible are 'normal' men," Aseka says casually, as if he were talking about the weather.
Luke Mulunda, a respected senior journalist in Nairobi, revealed to these writers yet another chilling tale of a mentally retarded woman in his rural home in Kabras, Kakamega County. The scribe says the ill woman was always put in the family way, year-in-year-out by men at night, till her mysterious disappearance.
The journalist said the woman had been married, but kicked out after she ran mad.
Raped in bushes
"She had been married, but was sent away when she went nuts. We only knew her as Cheleli. The woman walked around with tattered clothes, but whenever her condition deteriorated, she would strip and roam nude in the market.
To her, beauty was not a blessing but a curse. Men used to rape her in nearby bushes at night, resulting in back to back pregnancies," says the journalist.
He adds, "Her beauty used to haunt her because she was 'yellow yellow' and blessed with an attractive curvy body with a well-rounded backside; something some men couldn't resist. These men always ogled and salivated at her during the day and bonked her at night."
He says the woman gave birth to four children back-to-back.
Under cover of darkness
"The men never gave her time to rest; she gave birth year-in-year-out until her mysterious disappearance. At times, during outdoor film events, dozens of men would screw her in turns under the chilly cover of darkness.
"She had no fixed abode, and slept on verandas. Considering most females have mothering instincts that enable them to care for their offspring, Cheleli scavenged for her kids until they grew up only to be taken away by children's homes," he says.
The scribe proceeds to add: "That she was always pregnant raised eyebrows, and upon investigations it was alleged that policemen were behind some of her pregnancies. Two of her children resembled some two well-known cops at the local police station."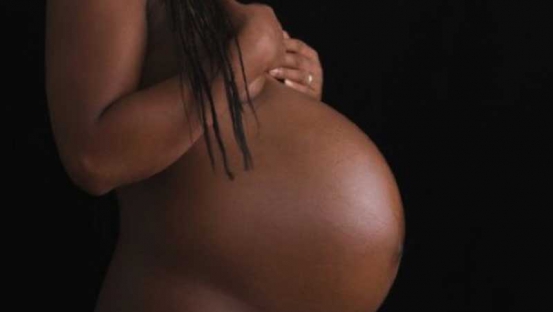 Apparently, in the locality, many of the men who sleep with these unfortunate women do so for ritual reasons.
"There are superstitious locals in our place who believe that when you sleep with a mad woman, the act would double your fortunes. That is why many sane men do it, but unfortunately they end up impregnating these women," reveals the journalist.
In different towns across the country, mentally ill women have been impregnated by otherwise sane men who never step forward to take responsibility. These women are always left at the mercies of Good Samaritans.
Wycliffe Madolio, a motorcyclist operating within Majengo town in Vihiga County says it is common to see pregnant women who are mentally challenged.
"We actually do not know how these women get pregnant, but people often say the fathers of their children are the 'regular' men you see around. Unfortunately it's not easy to identify the fathers, considering the women are bedded by so many men," he says.
A doctor at a leading hospital in Western Kenya, who wished not to be named for he is not authorised to speak to media, said relatives of tens of pregnant mentally challenged women take them to the hospital to deliver.
No man takes responsibility
"I have dealt with many cases of that nature around here. The problem is, no man ever comes around to claim fatherhood," he says.
In one instance that shocked residents of Majengo town, a deceased mentally ill woman who lived near a bus stop for some time, had three children she conceived with local men. Two of the children disappeared once they became teenagers while the other was salvaged and taken to a children's home in Kakamega Town.
Evans Karambuka, a newspaper vendor in Majengo town affirms that in most instances, boda boda riders are to blame for impregnating the women.
"Even right now, there is one such pregnant woman around this town, and we have no clue who is responsible. Problem is that these women don't have sound minds to identify the men who bed them. In fact, most are raped," he says.
Whereas some of these mentally ill women cannot easily tell who the fathers of their children are, some can recall.
In yet another sad tale, faithful of a church in Western Kenya were left in shock during a baptism after a mentally unstable woman unwittingly scandalised a Member of the County Assembly (MCA), claiming he was the father of her child.
MCA sired her child
The woman spilled the beans, saying the MCA sired the child before he became a legislator. This was after the man of God innocently requested to know who the father of the child was. It later emerged that the family of the mentally ill woman knew who the father was, but had settled the matter privately, with the MCA agreeing to contribute towards the child's upkeep.
According to Hope Inziani, a businessman in Nairobi, it is common to see pregnant mentally ill women roaming around. He says that after these women are impregnated, "It is market women who take care of them since no man wants to come near them for fear of being implicated or suspected to be responsible."
No barrier to desire
He, however, is quick to defend men in a rather hilarious way, saying: "What people fail to understand is that mentally ill women and men still have 'feelings'. They get attracted to each other and, like sane men and women, 'make love'.
So some of these pregnancies are by mentally ill men. It's just that the male species is in the habit of running away from what they perceive to be trouble. So once some mentally unstable men impregnate their female counterparts, but just like some sane men do, they vanish into thin air!"
This theory is backed up by one James Mwangi, a Nairobi-based taxi driver who says some time back while living in Kiambu, together with friends, he saw a mentally ill woman yelling at a man, hollering at him and calling him names.
When they moved closer, they realised she was quarrelling with a mentally ill man. "What is wrong with you, you want it every time, you never get tired?" asked the mentally ill woman in a local dialect.
"Go away...you are too proud, yet you are dirty. Which man would want to do it with a woman like you," scoffed the mentally unstable man as he walked away, dismissing her with a tired wave of the hand.
The jury is still out to as why sane men would nail a mentally unstable woman, especially because it is against the law. Section 146 of the Penal Code, criminalises intercourse with a female "imbecile". If these men were convicted they would face up to 14 years in jail with hard labour.
Varying sexual orientation
However, some experts argue that men who sleep with such women do it out of curiosity occasioned by varying sexual orientations. Just the same way some men derive pleasure in masochism (deriving sexual gratification while pain is inflicted upon oneself), sleeping with fellow men or animals.
However, Prof Lukoye Atwoli, a psychiatrist and the Dean at Moi University's School of Medicine, is quick to dispel that theory, saying this madness of men sleeping with mentally ill women, "...has absolutely nothing to do with sexual orientation. These are just heartless men who take advantage of these vulnerable women."
"There is no proof that sleeping with mentally unstable women can help one get rich, it sexual exploitation.
"If caught one can be charged with rape or defilement, depending on the victim's age," says the professor, adding: "However, mentally ill women do have sexual desires and if they consent, it's perfectly in order to have relations with them.
"So many people you see around are not a hundred per cent sane. We have varying degrees of mental instability, and one must be medically proved to lack the capacity to give consent."