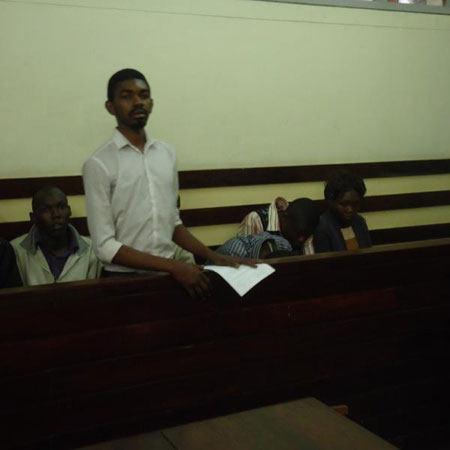 A 27-year-old man has found himself on the wrong side of the law for threatening to chop off his elderly father's head.
Boniface Muthuka allegedly snatched a timber saw from his father, Sammy Mulinge and tried to cut off his neck on May 15 at Uhuru estate but the old man swiftly ducked and lives.
Muthuka was charged before a Makadara court with creating disturbance.
Police said Muthuka who lives in Bahati visited his parents' home in Uhuru market allegedly drunk.
After threatening his father, he allegedly started breaking windows panes from their house. Meanwhile, the old man fled to Jogoo Road Police Station to report the threat.
"I am still a student, just a private researcher but I don't know how Satan got into me," Muthuka told court as he denied the charge.
The magistrate, however, released him on Sh100,000 bail.
The case begins on August 8.
Photo: Courtesy