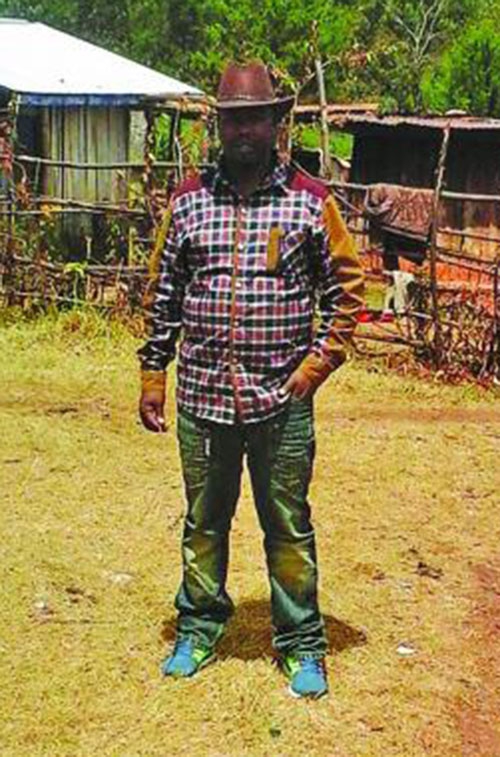 Claims by the embattled Athletics Kenya (AK) president Isaiah Kiplagat that young female athletes were being lured into sex at a training camp has caused ripples in the sport.
Kiplagat, who has taken a three-month sabbatical from AK, recently claimed that athletics coach Charles Nge'no's camp was sexually exploiting female athletes.
The AK boss has since banned the camp.
Coach Nge'no also denied claims he is married to 18-year-old Rosefline Chengetich, the World Youth gold medalist.
"The issue of banning the camp has nothing to do with Rosefline. I'm in fact shocked since I am not married to Rosefline. These are rumours aimed at tarnishing my name. And I know it's because of my differing with two officials in AK," he told The Nairobian.
Nge'no who said he has had past differences with Kimutai, accused Tuei of siding with the Nakuru athletics boss over the whole issue.
"Kimutai is the main guy. He is the cause of all these problems. It's unfortunate to have leaders like him. I know he will stop at nothing to fight those who challenge him just to remain relevant," Nge'no added.
According to Ng'eno, Tuei, who is in charge of the Youth at AK, had visited the camp in 2013 before giving it a clean bill of health. He is now wondering how a camp could gain such notoriety so suddenly.
Ng'eno said parents of the girls regularly visit the camp, and that they, together with his wife, would have been the first people to realise that such acts were actually taking place at the camp.
"I wonder how my camp has suddenly turned into Sodom, yet they (AK officials) were here in late 2013, and even approved of it. Parents too have been coming here. They are happy and if the allegations were true, I would have been arrested," he said.
Kuresoi area is now the new home of champions which boasts of among others, Commonwealth Games bronze medalist Joan Chepkemoi, World Cross-Country junior 2013 bronze medalist Geoffey Kirui, and winner of the recent 5,000m AK championshp in Nakuru, Jackline Chepng'eno.
The darling of athletics fans, and the 1,500m World Cross-Country junior champion, Faith Chepng'etich was also sucked into the controversy, together with Mercy Chepwogen.
This is after it emerged that the two had injuries which prevented them from participating in the world cross-country race held in China in March this year. 
Chepng'etich told The Nairobian that, "I am no more with that camp, and I can clearly clarify now that I am living with my sister. I am now looking for a new coach."
Kimutai claimed he had warned Ng'eno against the goings-on in the camp.
"Ngeno ran away from our original camp. He then lured these girls before erecting a dormitory in his father's compound to house them. Whatever had been happening in there was unsuitable. That was when I alerted AK," Kimutai claimed.
"It is true, and you can take my word for it. I had warned Ng'eno personally four years ago. I later alerted the AK over sexual abuse of these minors by the coach, but they didn't take it seriously," he said.
In an attempt to set records right, Ng'eno made a trip to AK headquarters on April 14. Rosefline, her dad, Chepwogen and Ng'eno's wife were also at the AK offices.
"We all went to AK offices, but (Isaac) Mwangi  (the AK CEO) was taking us round and round before telling us to forget the whole matter and just wait for a new report that was to be submitted to them," said Ng'eno.
Meanwhile Kimutai added that: "I can tell you I was shocked to realise Ngen'o was married to Rosefline. It is disappointing for a person expected to offer guidance to the youths to engage in such acts."