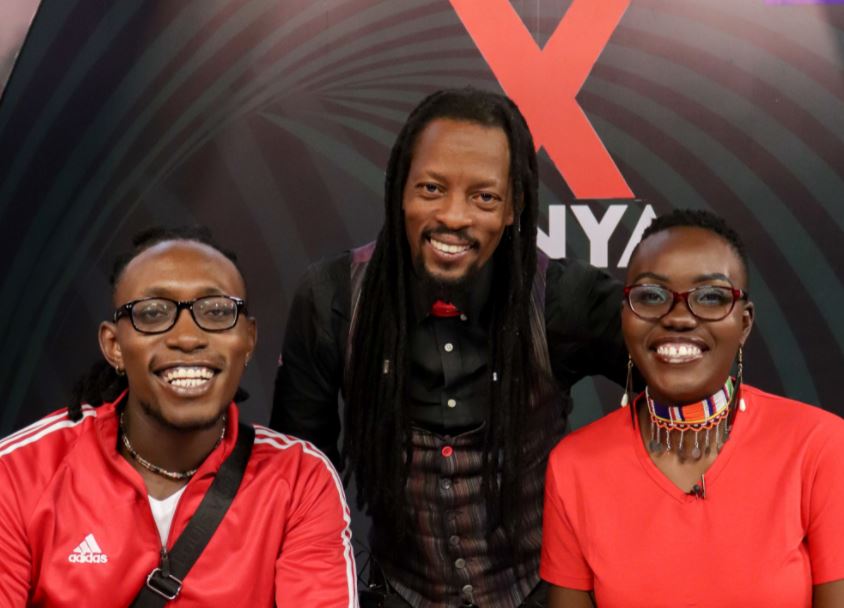 This is just in from OAH Project X! Last week was off the charts - the highs, the lows and everything in between.
On Tuesday, 9th November, we were glued to our screens as we watched the contestants prove to us that they deserve to stay. And they did! On Friday 5th November we crowned gladiators that are moving forward in the competition. An immense congratulation to model Brenda Ayiemba, designers Lisa Musungu and Swiry Nyar Kano and artistes Trevor Victor and Njeri Mwengi.
We love our viewers, and when they speak we listen. We were happy to give the Wild Card to the contestant they loved the most. Victor Gitema was the lucky winner chosen to remain on the show. Time for more assignments to pile on.
We know that that was not the extent of our week. Monday 8th November we had a Masterclass with Coach Edu from Sarakasi trust, and on Friday 12th November Susan Njoroge was joined at Vybez radio by John Kaveke and Brian Babu for an intense conversation.
The coming week will not disappoint. On Monday 15th November we are joined by Menswear designer and Marketer Franklin Saiyalel for a Masterclass on Balancing Mental Health and Creative Output live on instagram at 2.30 pm. 
On Tuesday 16th November the moment you know you will be waiting for will be at 3pm Live from the KTN Home studio where our Jurors @bensoulmusic, @paynettejoan and @johnkaveke will be engaged in the semifinals with our final set of contestants hoping to make it to the finale.
Finally, on Friday 19th November Don't miss the one and only Susan Njoroge  (@sura_common) doing her thing on Vybez Radio at 5pm to 6pm with @bensoulmusic and @fenamenal as they engage in a lovely conversation on 'Inclusion in the creative industry'.  As for who will make it to the finals of the competition...we can only discover the answers on the show.
We hope you are marking your calendars as we bring you an hour of entertainment on @ktnhome_, @vybezradioke, IG (@opportunitiesarehere) and FB (@theopportunitiesarehere). Stay connected and enjoy this exciting week on Project X!
Opportunities Are Here Project X is a project of the Ethical Fashion Initiative with the support of @eu_partnerships.