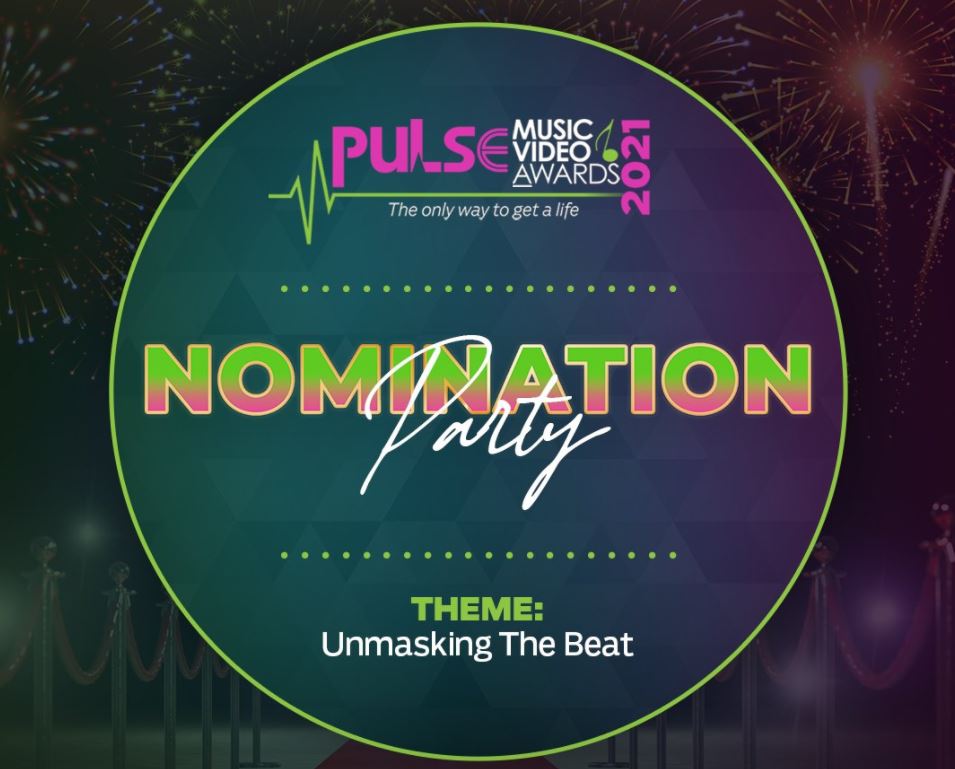 The countdown for the seventh edition of the Pulse Music Video Awards (PMVA) is officially on. After a month of submissions and a rigorous act of vetting and judging hundreds of videos submitted, the judges came up with a complete set of nominees.
This year promises to be a battle royale and we expect to see the most competition in the Male Video of the Year, Female Video of the Year and Best Group of the Year where newcomers have joined the big shots in a supremacy move that is changing the status quo in the local music scene.
"We would like to let Kenyans know that this time it will be a tough competition. We took a lot of time and thinking to curate these nominees and may the best win," said DJ Pierra Makena, The lead judge.
In an invite only exclusive party at Bclub, the nominees were unveiled amid pomp and glamour.
This year's nominees list features a raft of established talents but also stars a host of new talents in what seems to be a major paradigm shift on Kenyan music scene. Revered names like Khaligraph Jones, Hart The_ Band, Bien, the M'z, and Nviiri all earned a nomination nod while newbies like Brandy Maina, Buruklyn Boys and Mell Baron also earning their desired spot In the New Artiste Video category which attracted the most entrants.
Voting lines are now open and you get the chance to fully support your favourite by voting for them. To vote, send the artistes code to 22845.
The full list of nominees:
Video Vixen Of the Year
Model Song Code
Gigi That's why I love you 1A
Lynn Odi Love 1B
Alex Kamau Hivi na Hivo 1D
Miss Mukai Only one (Dawa ya baridi) 1E
Mitchelle Ntalami Freshy 1F
Phoina Vaccine 1G
Male Video of the Year
Artist Song Code
Mejja Sikskii 2A
Willy Paul Liar (ft Miss P) 2B
Bahati Adhiambo (ft Prince Indah) 2C
Otile Brown In Love (ft Kiba) 2D
Krispah Ndovu ni Kuu 2E
Trio Mio Cheza Kama Wewe 2F
Khaligraph Jones Champez 2G
Female Video of the Year
Artist song Code
Nikita Kering Ex 3A
Jovial Kioo ( Ft Arrow Boy ) 3B
Ssaru Zitoke 3C
Femi One Donjo 3D
Nadia Mukami Roho Mbaya 3E
Maandy Hivi na Hivo 3F
New Artist of the Year
Artist Song Code
Brandy Maina Danger Dinji ( ft Movers ) 4A
Dantes 254 Ala 4B
Buruklyn Boys Nairobi 4C
Mell Baron Love 4D
Lexil Dance Alone 4E
Ethan Muziki Kesho Kutwa 4F
Best Collaboration of The Year
Artist Song Code
Mejja x Matata Chini chini 5A
Nvirii x Bien Sawa 5B
Heat the Band x Brizy Annechild Jaber 5C
Wakadinali x All Stars Avoid those People 5D
Okello Max x Bensol x Amlyota Nakufa 5E
Brandy Maina x Movers Danger Dinji 5F
Bensoul x Sauti Sol, Nviiri x Mejja Nairobi 5G
Best Choreography of The Year
Artist Song Code
Matata x Mejja Chini Chini 6A
The Luchi Run 6B
The M'z Back it Up 6C
Bien Bald man Anthem 6D
GQ Gifted Queens Tunachachisha 6E
Best Group Video Of The Year
Artist Code
Wanavokali 8A
Hart the Band 8B
Matata 8C
Wakadinali 8D
The M'z 8E
Bien & Rimbui 8F
Viewers Choice Video Of The Year
Artist Song Code
Iyanii Pombe/Above the Head 10A
Nikita Kering Ex 10B
Mbuzi Gang Shamra Shamra 10C
Trio Mio Cheza Kama wewe 10D
Mejja Sikskii 10E
Chris Kaiga I want 10F
Breakthrough Artist of Year
Artist Song Code
Iyanii Pombe/Above the Head 7A
Brizy AnneChild Hera Nyalo Sandi 7B
Krispah Ndovu ni Kuu 7C
Boutross Yea Yea Yea 7D
Xenia Manasseh Lowkey 7E
Video Producer Of The Year
Producer Song Code
Nezzoh Montana Size Yangu - Bahati x Jovial 9A
Trey Juels Swagga - Ssaru 9B
Deska Torres Mpenzi - Otile x Prezzo 9C
KG Brian Alive Again - Sandra Solit 9D
Ricky Becko Say Yes - Adasa 9E
Mike Lolly Plus One - Octopizzo 9F
Ivan Odie Jaber – H_art The Band 9G
Sam K Shamra Shamra - Mbuzi Gang 1C