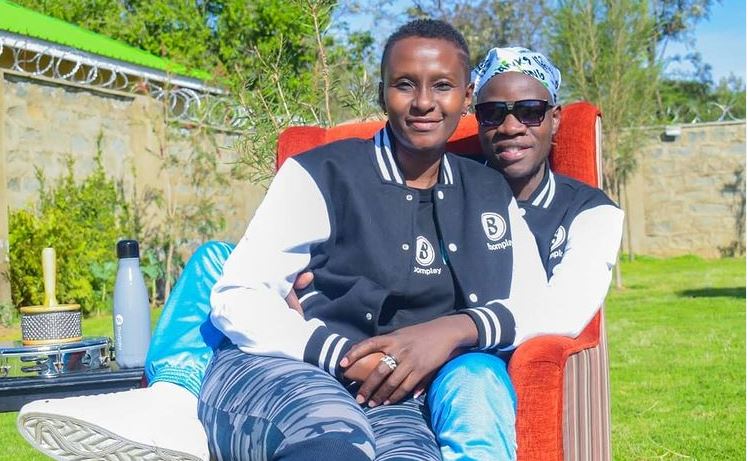 Gospel singer Guardian Angel has penned a heartfelt birthday message to his girlfriend Esther Musila as she turns 51 years today.
In a post via Instagram, the singer praised his significant other for how she impacted his life, changing him for the better.
"I was empty, you filled up the space. I was incomplete, you completed me. I almost gave up on my career, you came into my life when a lot of things were falling apart, but within a short while, you transformed everything and brought my life into a beautiful shape," stated Guardian.
The 32-year-old musician went ahead and assured his girlfriend of his unending love, saying he was certain she's was 'the one' from the moment he fell in love.
"Since the first day I fell in love with you, I have always been confident that you are the one. I am proud I chose you. You have made me believe that there is true love. It is amazing how you love me. I can go on and on, my love but for now, let me wish you blessings," he added.
Responding to the romantic birthday message, Esther echoed Guardian's sentiments saying her life has never been the same from the day they met.
The mother of three thanked Guardian for loving her and assured him that they had nothing to fear as long as God was on their side.
"Awww my love, this is so humbling. I must say that life for me has never been the same since the day I met you. You have taught me what humility is, and I see life in a different way. You love me for who I am and my life is at peace. You mean the world to me, and I am glad God chose me for you. Let's continue to do this thing called life together with God on our side, we have nothing to fear. I love you for me, and thank you for giving my life a whole new meaning. I love you so much. Thanks for coming," commented Esther.
The couple went public with their relationship back in September 2020, and ever since, the two have been subjected to harsh criticism mainly because of their age difference.
However, addressing naysayers that wished for their relationship to end, the Nadeka hitmaker stated that his union with Esther was here to stay, adding that it is more goal-driven, and for that reason, they will they never break up.
"Our love for each other is just not intimate love, we are friends and we work together. The work we do together we cannot leave it; we have to push it to where it is supposed to be. So if they are waiting for us to break up, then I'm sorry, we are not breaking up," he affirmed.