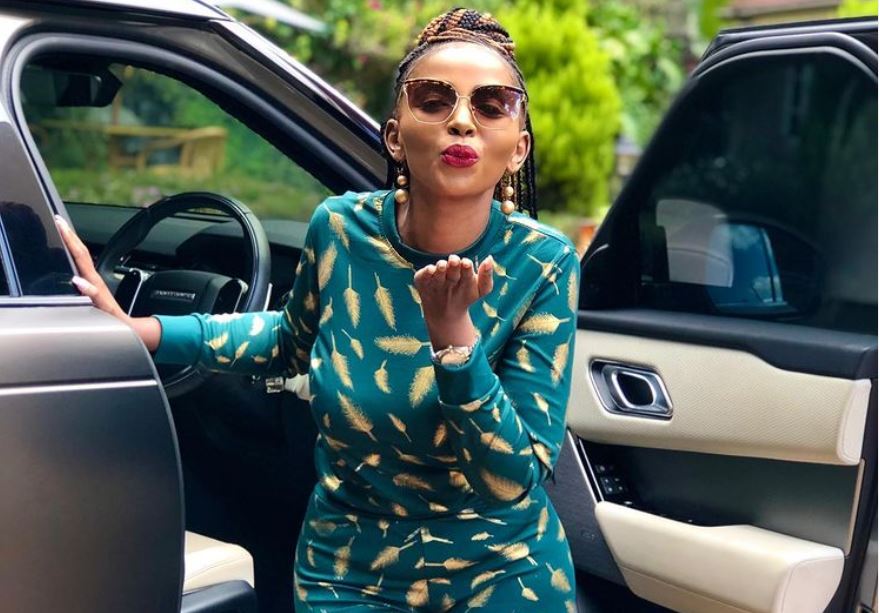 Keroche Breweries heiress Anerlisa Muigai has described the type of woman she is becoming. Through a message shared on her Insta stories, Anerlisa hinted that moving forward; she will be more intentional with her money and time.
In the post, she alluded that she will also be giving herself the first priority. 
"The woman I am looking into becoming, is a woman selfish with herself, her finances and her time. #GodFirst," she wrote.
Anerlisa's words come barely a month after Bongoflava singer Bernard Paul Mnyan'anga better known by his stage name Ben Pol confirmed his divorce from the Keroche heiress. In a statement, Ben Pol stated that it's true he was in the process of divorcing Anerlisa, barely two years after they tied the knot.
"At this time, Ben Pol would like to confirm that his divorce proceedings are in progress at the primary court but have not yet been finalized," a statement by his management read.
The 31-year-old Moyo Mashine hitmaker added that he would not be divulging any other details about what led to him filing for the divorce, beyond the confirmation terming the issue a 'private matter'.
"These proceedings are a very private matter and he will not discuss any details out of respect for all parties involved. He kindly asks that space and privacy be given to him and his family during these challenging times," the statement continued.
Ben Pol's confirmation came just two days after Anerlisa hinted that she might have signed divorce papers nullifying her marriage. In a post via her Insta-stories, Anerlisa made it clear that she would not want to be associated with anyone as she is now focused on building and advancing her career.
"I would like to make it clear that I signed Whatever was needed to be signed and I do not wish to be associated with anyone. My focus right now is Career and My peace," she wrote.
Before the divorce confirmations, Netizens had noted that earlier this year, the Nero Company CEO dropped Ben Pol's official name "Mnyang'anga" from her social media platforms where she used to identify herself as "Anerlisa Muigai Mnyang'anga". 
In January, the couple revealed that they were wedded in a private ceremony in May 2020 in the leafy suburbs of Mbezi in Dar es Salaam, Tanzania.