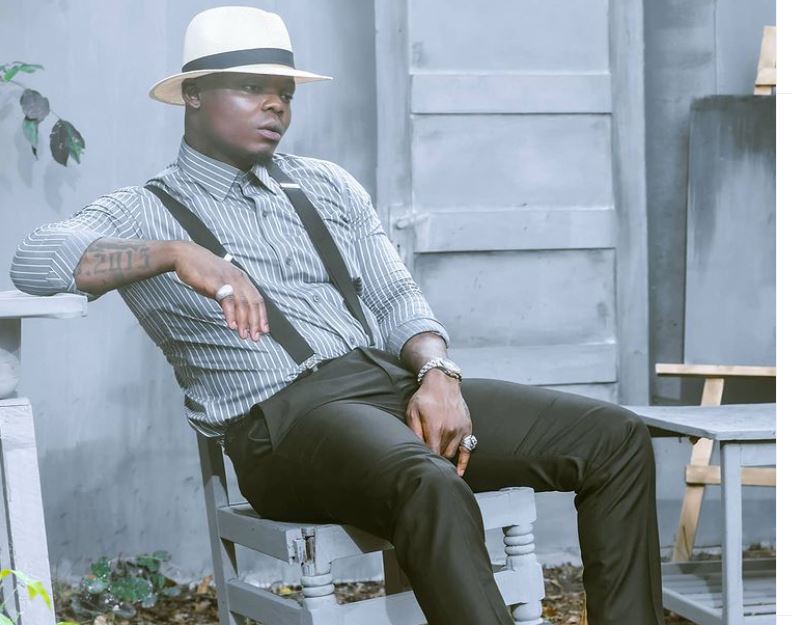 Tanzania artist Harmonize has addressed his concerned fans after his "Attitude" song featuring Congolese soukous musician Awilo Longomba dropped in YouTube views.
A look at the 'Attitude' music video on YouTube shows it gained 933,000 views 20 hours after it was uploaded. However, 23 hours later, the video showed it had dropped to 854,000 views.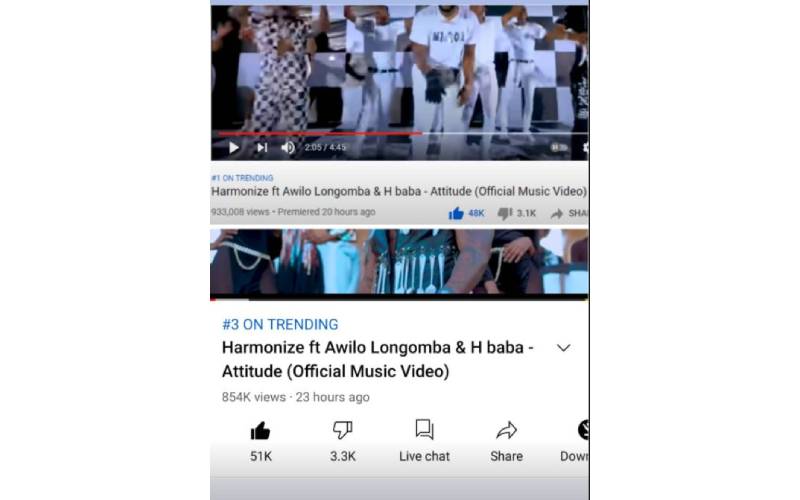 In an Instagram post, Harmonize asked his fans to ignore the YouTube views and continue enjoying the music video without blaming anyone.
"Hellow KondeGang FC and everybody who support my music puuzia kila mnachokiona youtube don't blame anyone enjoy the music period ...!!!! #attitude i s s s a blessed sound oyaaa..!!! LINK PA BIO ft @awilolongomba & @h.baba_" Wrote Harmonize.
Despite the decline in YouTube views, the Konde Gang CEO was excited that the official audio gained 100,000 views in 44 minutes, breaking Diamond's "Waah" record, which had 100,000 views in 1 hour.
The music video managed to garner over 100,000 views 55 minutes after it was uploaded.
However, Diamond's "Waah" music video featuring Congolese singer Koffie Olomide still holds the record for most-viewed African YouTube video in the first 24 hours.
"Waah" had registered more than a million views on YouTube within 8 hours of its release beating Davido's "Fem" record, which had racked up over a million views in the first 9 hours.
Before the end of 24hrs, "Waah" had garnered 4.2 Million views.
Still on breaking records, Zuhura Othman Soud, real name, Zuchu, made history as the first female artist in Tanzania to hit over 1 million views less than 24 hours after uploading a song on the video-sharing platform.
Zuchu's tune, "Sukari," which was officially uploaded on YouTube on January 30, 2021, achieved the historic milestone while trending at number one both in Tanzania and Kenya in less than 22 hours after going live.