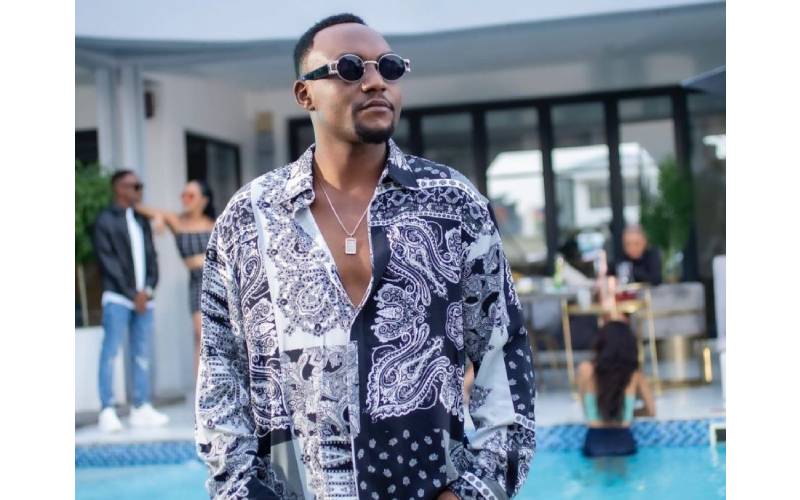 Popular Tanzanian singer and songwriter Shariff 'Darassa' Thabeet is calling on fellow artists to focus on producing quality work and avoid stunts whose aim is purely to show off. The celebrated rapper narrated during an interview that nowadays, most musicians are doing ridiculous stunts to the point where they forget that music as an industry deserves respect.
The Bongo Flava star explained that lately, musicians take music for granted. Explaining further, Darassa said that the current crop of artists is doing it for the sake of show-off.
"Siku hizi baadhi ya wasanii wanaufanya muziki kama kitu cha utani, yaani wanaupelekesha vile wanavyotaka, mara leo utashangaa kuona umechanganywa sijui na mambo ya wanawake, mara magari ya kifahari, ilimradi tu. (Nowadays some artists take music as a joke, that is, they take it the way they want, today you will be surprised to see it mixed up with women, relationships, sometimes its luxury cars)" he said in part.
Darassa further urged artists to start giving music the respect it deserves. He further added that show-off is not good at all, and if they are just in it for the sake of it, they should all quit and let those passionate about the industry thrive.
"Sasa mimi nawaomba kama kweli wameamua kufanya muziki wafanye muziki na sio kuleta mambo ya show off zisizokuwa na maana na kama wameshindwa watuachie sisi tuufanye, (Now I ask you if they have really decided to venture into music, let them do so wholeheartedly and not to bring meaningless show off)" he said.
Darassa's Journey to mainstream
Early this year, the Tanzanian artist opened up on how Dar es Salaam bred singer Behnam Paul Mnyang'anga alias Ben Pol played a crucial role in elevating his career. In an interview, Darassa expressed why he will always be grateful to the singer for catapulting his career when he was struggling to make it mainstream.
He revealed that Ben Pol natured him on the path to stardom and showed him the ropes of achieving greatness and building on success. 
"It is easy to forget acts of kindness. I am, however, not one to – and neither am I shy in giving thanks. I am grateful and indebted to Ben Pol for what he offered me. His input, among others, is the reason why I am successful today. He was a good mentor. He dearly cherished and wanted me to fulfil my dreams. He didn't want me to lose hope," Darassa narrated.