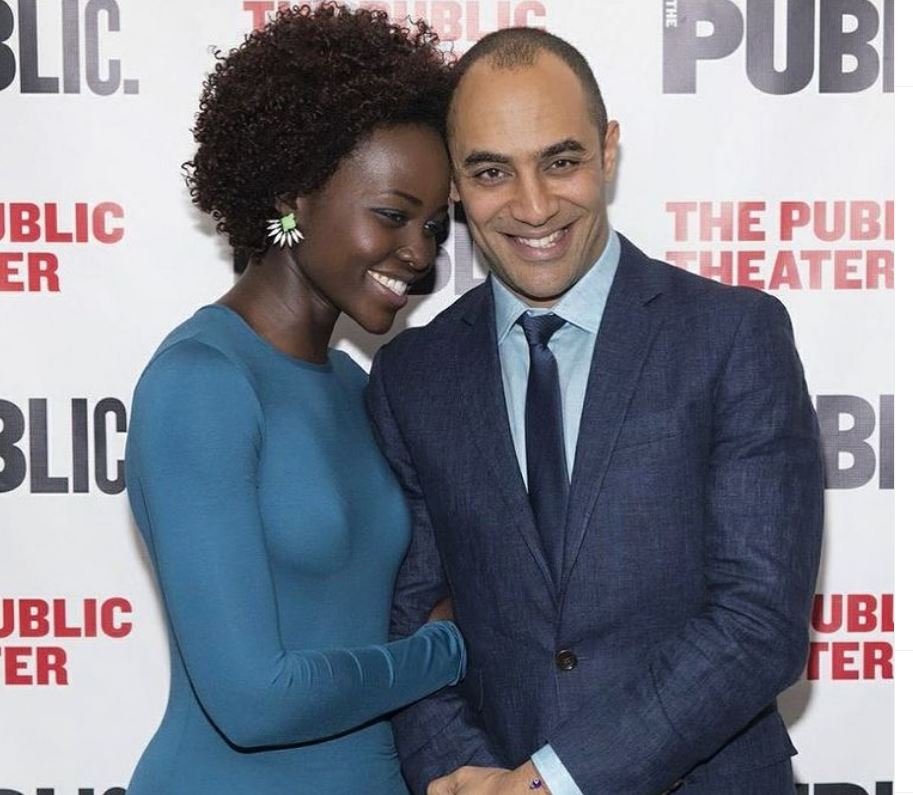 Actress Lupita Nyong'o on Thursday morning left tongues wagging among fans following a birthday message to her long-term friend of 24 years, Saheem Ali.
On her social media handles, Lupita wrote that she met Saheem at 14 years when she played Juliet in a production of the famous Shakespeare play Romeo & Juliet at Phoenix Players theatre in Nairobi.
Celebrating his birthday, Lupita said she was grateful for the time and talent she shared with Saheem, adding that her love for him grows with each passing year.
"I met Saheem Ali 24 years ago and with each passing year, I love him more and more. Today is his birthday, and I am belting out a song of gratitude that we get to share our lives and our talents together. When I was 14 he was Mercutio to my Juliet," wrote Lupita.
After 24 years, the two are still working together, now on Romeo Y Julieta, which premiered virtually on the 18th of this month with Saheem as the director and Lupita as Julieta.
However, Saheem is not just any friend or colleague to the award winning actress, as Lupita described him as her confidante, ideal snuggle and travel buddy.
"Now, 24 years later, we are back at it again with him as my director in #RomeoYJulieta with The Public Theater. But more than that he is my confidante, ideal snuggle and travel buddy, my gentle and protective comforter. May our paths continue to intertwine. Happy Birthday to you Saheem," added Lupita.
Lupita's birthday post to Saheem seems to have passed a different message to her fans, who questioned if the two are an item.
Jimnah Mbuthia on Facebook stated; "I almost concluded on something else...especially where you said confidant, your gentle and protective comforter...He almost took my position in your life."
Lilian Kaluba echoed the same saying; "Lupita you confuse us with too much English... just tell us he is the main man in your life.... mbu intertwine. Mara my buddy....all that English you've spoken can be summarized in one sentence or word at least... happy birthday shem."
Others asked Lupita when Saheem would pay dowry.
Samuel Lemarpe Ole said; "We will impose some good dowry price on him, he got a rare jewel, the cute smile is never enough, happy birthday to the luckiest man on planet earth."
Pablo Baba Agao wrote; "Happy birthday to your Saheem, but you should have also told us when he's bringing the cows." ?