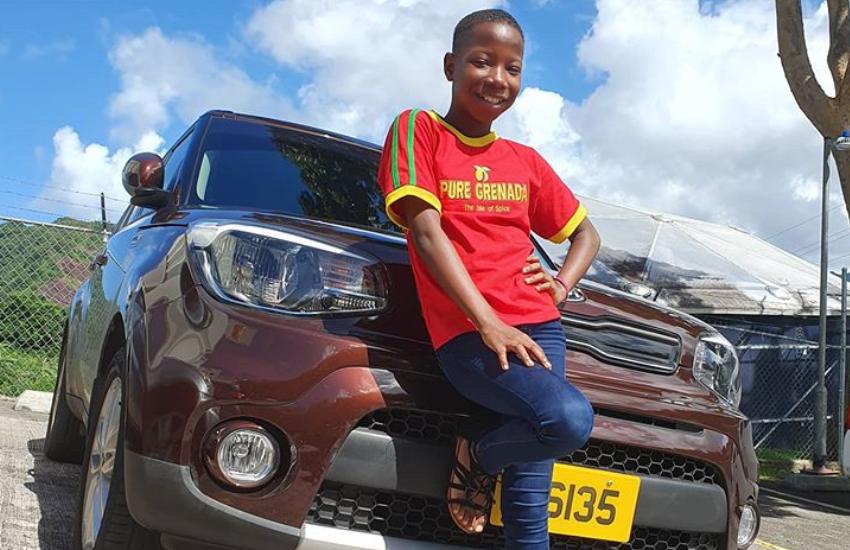 Teen comedy star Emmanuella Samuel has won the Nickelodeon Kid Choice Awards 2021 in the 'Favorite African Social Media Star' category.
Emanuella, who won by public voting, was nominated alongside Nigerian comedy group Ikorodu Bois, South African Magician Wian Van Den Berg, Ugandan Youth Dance Group Ghetto Kids, Kenyan social media sensation Elsa Majimbo, and South African media personality Bonang Matheba.
Read Also: Funny Nigerian girl Emanuella working with Disney in new project
Taking to social media, the 10-year-old comedy star could not hide her excitement as she expressed gratitude to her fans, who have been supportive throughout her comedy journey. Emmanuella's lost to Ugandan singer Eddy Kenzo in 2018 when she was first nominated.
"Congratulations to me as I won the Favourite African Social Media Star category at the Nickelodeon's Kids' Choice Awards 2021. I am so happy to be a winner, thank you! To all my fans out there, I say thank you. To all those who voted for me, I love you so much, this win would not have been possible without you," she wrote. "Always stay at home and remember to clean your hands with alcohol-based hand sanitizers. We love you so much."
The award-winning comedian was just five years old and on a family holiday when she partook in a comedy skit that would shoot her to stardom and win her four international awards.
In the skit titled, "My Real Face," she deformed her face to avoid the wrath of the headmistress and her daughter. Her catchphrase "This Is Not My Real Face Oh" quickly became household slang and a source of fascination for the kid whose actions and words defied her age. Emanuella's daring yet hilarious actions evoked laughter and curiosity as to who the little girl was.
The 10-year-old was recently in the spotlight after unveiling a house she built her mother. The Mark Angel Comedy series star shared her success story via an Instagram post that featured photos of the house.
Exceptionally proud of Emmanuella, comedian Mark Angel, who has closely worked with the talented teen in the series that cumulatively boasts over 1 billion views, said he was inspired. Reflecting on what he's learned, the scriptwriter and producer shared some words for his younger self, as he prayed for her star to elevate her fellow crew to greater heights.
Read Also: PHOTOS - Emanuella wows fans after building mom stunning house
"When I was Emanuella's age, I was still bathing outside sef... but at this age, this kid has built a house for her mom. I am now sure that I wasted my childhood playing "war-start". Congratulations darling. Tah you are a man! Forget gender! May the God almighty that used you to change our lives continue to bless and keep you. Sis, you na boss," shared Mark Angel.