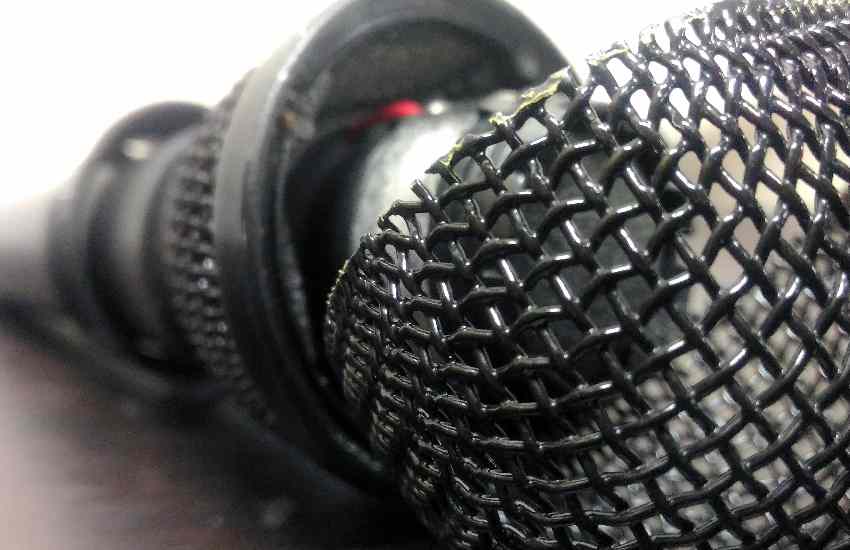 Before the pandemic hit us, the Kenyan entertainment scene was highly flourishing. Nigerian artists and other celebrated musical virtuosos were flocking the scene. Seasoned acts, sold-out tickets, quality experiences, there was a lot to remember and look forward to. However, this did not last long as things took a nosedive in March when the first Covid case was announced in Nairobi. 
Covid-19 pandemic without any outside assistance has transmuted the entertainment industry severely. The government took actions and imposed a nationwide curfew that brought the economy to a plunge, airports were closed, bars and social joints were avowed a no-go zone, public gatherings were declared a sight to behold. The entertainment industry came to an almost complete standstill. According to a quarterly gross domestic product report by KNBS, Kenya's Economic activity was markedly subdued in the second quarter of 2020 compared to the corresponding quarter in 2019.
For many live music fans, due to the social distancing and self-quarantining protocols, artists had to mostly rely on virtual shows, as live shows were prohibited. In a bid to unite Kenyans from all walks of life through entertainment, Standard Group PLC brought forth 47 Million Reasons virtual concert. "Entertainment keeps us sober and with the pressures of 2020 our artists kept us entertained with unprecedented innovations like virtual concerts, virtual album releases, and virtual bands," said the Standard Group CEO, Orlando Lyomu last Friday during the 2020 PMVAs.
Many artists found other ways to perform "live," via platforms like Instagram and YouTube. They incited an explosion in livestreamed mini-concerts and DJ sets, hosted by artists on their social media feeds. The Kenyan government too came up with an initiative dubbed "work for pay" stimulus package to cushion artists from the pangs of Covid. Through the ministry of Sports, Culture, and Heritage, the government availed Sh100 million, but soon afterward there ensued a standoff between the Collective Management Organisations (CMOs) and the Ministry. 
Read Also: Covid-19 last straw? Why entertainment industry is in its knees
While adjusting to the new normal, Nairobians have been trying to get their entertainment thirst quenched by whatever means and earlier on speaking to DJ MoHawk, Kenya's celebrated reggae deejay who has been hosting the Sundown Monday Reggae at 5ive Restaurant in Lavington, one get the perspective that Covid-19 has not really killed the 'night' life as revelers have only adjusted to the new outing hours. He said that his Monday show that has been featuring guest artists like H_art The Band and members of the Reggae Bashment crew have become popular with uptown revelers looking for venues to have their private parties.
Park and Chill, a drive-in social outdoor party event that was started by a number of deejays, led by DJ Pierra Makena, in September last year has become the most popular event in town that takes place every two weeks. Now attracting about 1,000 cars per edition, the Carnivore Grounds hosted event that features music and performances is transforming how people view weekend entertainment parties.
The quantum shift in the entertainment industry has seen major industry players call out for the government to adjust the restrictions. "The pandemic has seen a shift of grounds whereby we have been forced to even reduce our performing rates, we are now working with "bei ya Corona". This scourge called for a downward review of our fees," says DJ Crème de la Crème who was forced to relocate back home after the biting heat became too much to bear.
Read Also: Trends radically accelerated by Covid-19 crisis
Tough times call for tough measures, so they say. Despite being creative the pandemic has caused unimaginable damage with thousands losing their jobs throughout the industry. According to Pubs, Entertainment and Restaurants Association of Kenya (Perak), they estimate that about 16,000 businesses have collapsed, and given that every restaurant employs at least 10 people, it equates the ramifications to about 160,000 people losing their livelihoods. "The actual affected number of Kenyans is more than 1 million when you consider that each of these workers supports five people," said Frank Mbogo, the chairman of the Nairobi chapter of the PERAK. The tourism industry by itself suffered far reaching effects and CS Najib Balala said as an industry they have lost Sh80 billion shillings ($752 million) so far.
In August 2020, the Federation of Kenya Employers (FKE) released a detailed report that highlighted that Covid-19 wiped out 8.3 percent of employment in the formal private sector between March and July 2020. From the survey, formal private sector wage employment in 2019 stood at 2.06M and grew by 2.3 per cent as per the Kenya National Bureau of Statistics (KNBS) Economic Survey 2020, this means that Covid-19 has led to the loss of 173,743 jobs in the formal private sector in five months (March–July). This is a huge loss considering that since 2015, only 218,800 jobs had been created in the sector therefore Covid -19 wiped out 80 percent of all jobs created in the modern private sector since 2015.
The growing calls to end curfew hours are however against a steady rise in the number of Covid-19 infections in recent weeks with scientists warning of a third wave. "Kenyans have really missed social events and it is only realistic for the government to relax the Covid-19 restrictions as we have seen the infection rate significantly go down and other businesses go back to normal. Artists need to make a living and the hospitality industry must get vibrant again. Besides, people are yearning to have their social life back," says Jemmo Kariuki, an event organizer.
"We believe it is the high time Uhuru lifted the curfew. We have people looking up to us and they are also experiencing the effects full force. Since last year we have only had one major even and that too we had to put in place the health regulations and minimize the number of attendees. People have faced auctioneers every now and then. It has been a tough time indeed," exclaims Chacha the Don, a Mombasa-based promoter.
Read Also: Impact of the coronavirus outbreak on the entertainment industry
According to research by Delloite on the economic impacts of the pandemic, the study found out that Kenya's GDP growth averaged 5.4 percent in 2019 and had been projected to grow at about 5.7 percent in 2020 amid robust private consumption, higher credit growth, and rising public and private investment. Further, as the Covid-19 pandemic hampered revenue base collections, the negative outlook on Kenya's financing risks became exposed. In light of the Covid-19 pandemic, GDP growth was expected to decline to 1.0 percent.