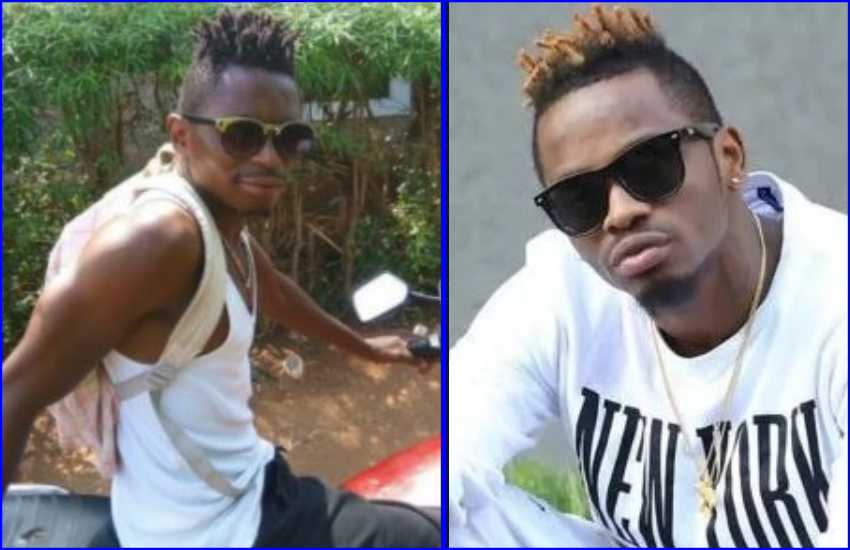 Just how can people who don't share any biological lineage, ethnicity or nationality look-alike? Could be because the bible tells us on good authority that we all came from Adam and Eve and even your wife could thus be your sibling? But does everyone have a doppelganger? There's a fairly decent chance of it, actually, thanks to the limited number of genes that influence facial features.   
Michael Sheehan, an assistant professor of neurobiology and behaviour at Cornell University, USA, told the journal Nature that "there is only so much genetic diversity to go around," said the scholar who studies appearance variations and genetics in species such as paper wasps and house mice. "If you shuffle that deck of cards so many times, at some point, you get the same hand dealt with you twice."
Family members might look alike on average than non-related individuals due to inheritable traits but what explains the resemblance between strangers?
Dr Arthur Beaudet, a professor of molecular and human genetics at Baylor College of Medicine in Houston, also told Nature that there's a "huge number of genes that contribute to things like facial structure and, of course, hair, eye and skin colour, which are all highly variable" and that more genes are known to be linked to looks than to other areas of human anatomy. "Human faces are more variable than we would expect them to be based on how variable other body parts are," Sheehan said.
Here are look-alikes who have recently shocked us….
I wish I could meet John Magufuli- Frank Otieno 
Frank Otieno, a former secondary teacher is an editor at KTN. He resemblances to Tanzanian President John Pombe Magufuli. The no-nonsense president came to power in 2015. Just like Magufuli Frank also wears glasses, is of dark complexion but the most notable feature which makes the two gentlemen look alike are the nose and lips.
Read Also: How entertainers gifted Magufuli with a new term
Otieno posted a photo online saying he was going to Tanzania for a pep talk with Magufuli as he was tired of the endless questions that were lingering in his mind. The post excited Kenyans on social media and they urged him take the matter seriously.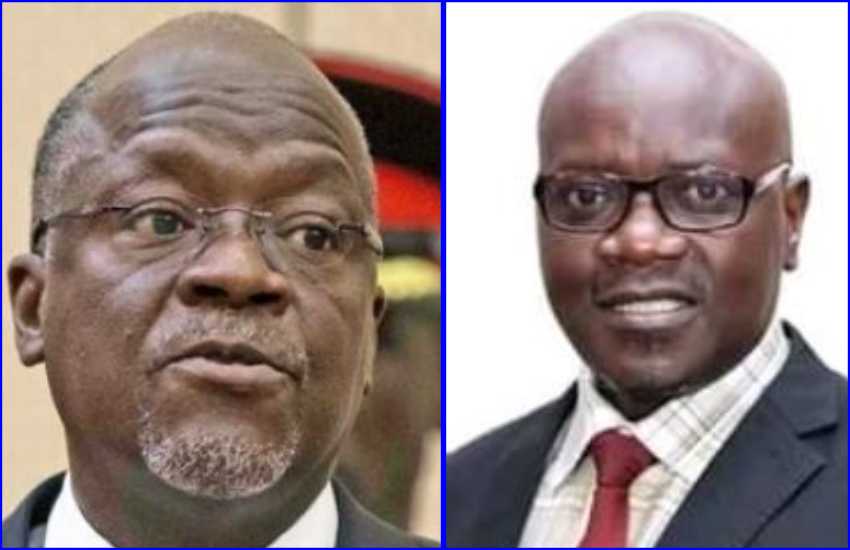 Frank told The Nairobian "when I started my TV show Dau ya Elimu my followers started saying I look like John Pombe Magufuli. My wife also had similar sentiments. There was a time I was waiting for our crew to come and pick me at Kitengela for a shoot clad in a suit. A man approached and asked me if I had any relationship with Magufuli. I was astonished. For a long time I thought people were looking me in the streets because they see me on TV but I came to learn that it was because I bear a resemblance to Magufuli".
Otieno hails from Siaya County but once worked in Tanzania as a teacher from 1999 to 2001. "I remember one of by biology students called Stella Matiko telling me that I looked like Magufuli but I think it's just nature and I'm excited because my lookalike is a president and a man of the people but I'm certain that we have no blood relationship. I wish I could meet him."
I am a carbon copy of First Lady Margaret Kenyatta- Grace  Mkabili
Kenya's first lady, Margaret Kenyatta, has an immediately recognizable look. Her short hair alone makes her stand out as well as her glasses and   'rangi ya pesa' complexion. These features have become so synonymous with her that one woman found herself courting fame for sharing the First Lady's look.
Like Margaret Kenyatta, Grace Elizabeth Mkabili is short and light-skinned, and keeps her hair short. The social activist from Voi also wears glasses. Her resemblance to the Margaret Kenyatta is so striking that she has earned the nickname 'First Lady' herself, and is often asked whether they're blood relations.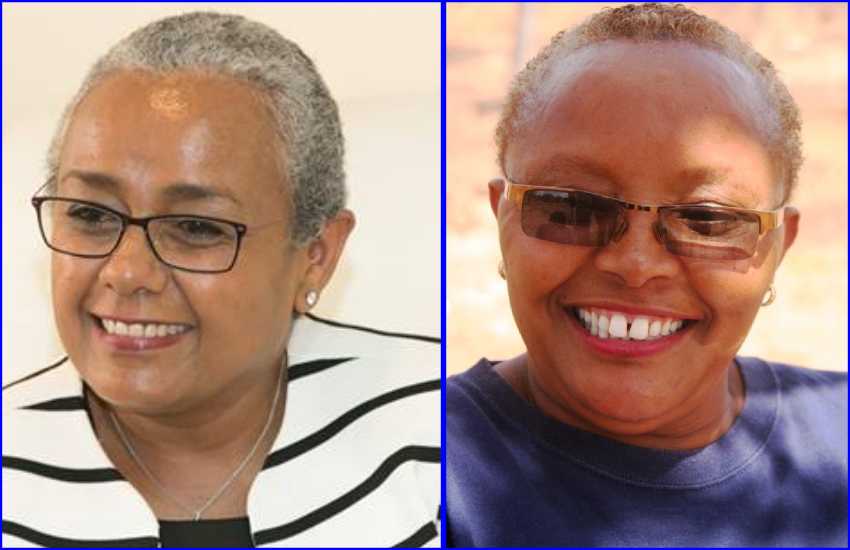 "Most people are not convinced when I tell them I am not First Lady's sister," said the married mother of three. "After I decided to shave my hair and dye it, everyone said I was a carbon copy of the First Lady. The saloonist handed me the mirror and I was shocked to see that I resembled the First Lady." While she met the First Lady once on a Beyond Zero campaign function in Mombasa, Elizabeth maintains she would love to take a photo with Margaret Kenyatta.
Migori preacher is approached for Presidential advise
Pastor Daudi Ojuango, who is interestingly also called Mwai, is a preacher from Migori. From his height and complexion to the shiny bald head, he bears a striking resemblance to former President Mwai Kibaki, as Migori residents were quick to point out. The two look so alike his congregation often confuse him for the President, even approaching him for advice. It has happened so much that the man of God is now used to it.
Read Also: Why Mwai Kibaki prefers living in Muthaiga to Sh400 million Nyeri home
Another man who shares the features of the former president is 63-year-old Ronald Edward Frederick Kimera Muwenda Mutebi II, the reigning Kabaka of the Kingdom of Buganda, a constitutional kingdom in modern-day Uganda. He shot into the public consciousness after photos of him surfaced online, and eagle-eyed Kenyans were quick to comment that it was like President Kibaki had stepped back in time. Seeing as both men rose to positions of power, there is clearly something special about those particular genes.
Kalonzo Musyoka wanted to meet his mirror image
When you think of former Vice President and Wiper leader Kalonzo Musyoka, the thing that immediately springs to mind is a full head of hair and a 90's era moustache. Back in 2017, Jesse Kinyanjui found himself in the public eye after photos emerged of him, sporting the same head of hair and moustache that made Kalonzo so recognizable. The young resident of Ruiru in Kiambu County, was soon trending, as Kenyans on Twitter created the hashtag #Kalonzobro and got creative with the jokes.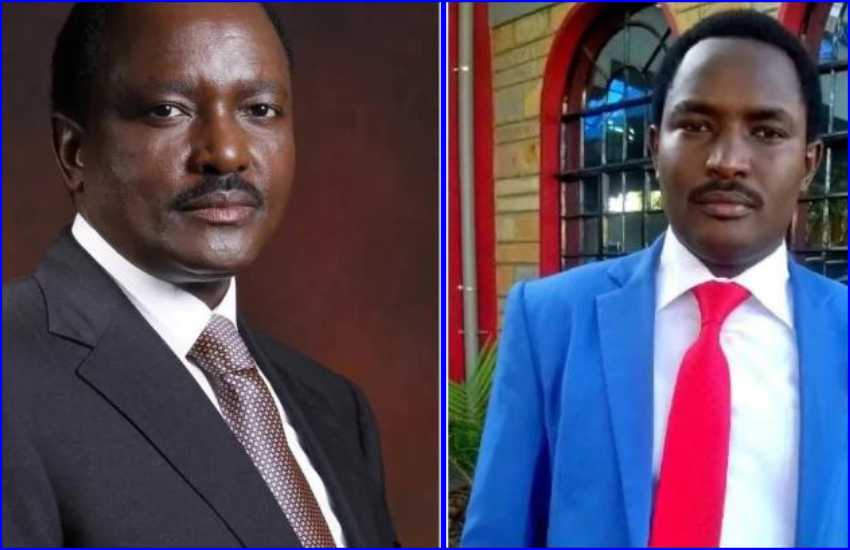 Jesse revealed he had been grooming the moustache since his high school days, and that the resemblance had not gone unnoticed by his schoolmates and neighbours. But the media attention was too much for him to handle, and he was soon craving his old life of anonymity. Kalonzo later commented on the resemblance, saying it 'showed Kenyans are one', and that he would like to meet Kinyanjui.
Women throw themselves 'Governor Hassan Joho wa Meru'
Few male politicians have been able to capture women's attention as wildly as Mombasa Governor Hassan Joho. His Instagram is a shrine to his unique personal style, and he routinely leaves women drooling with his photos and expensive outfits. As the saying goes, women want to be with him and men want to be him. Well, for Lynn Ngugi, a local businessman in Meru, he got the next best thing.
Read Also: We did not have money so I dropped out of school, Governor Joho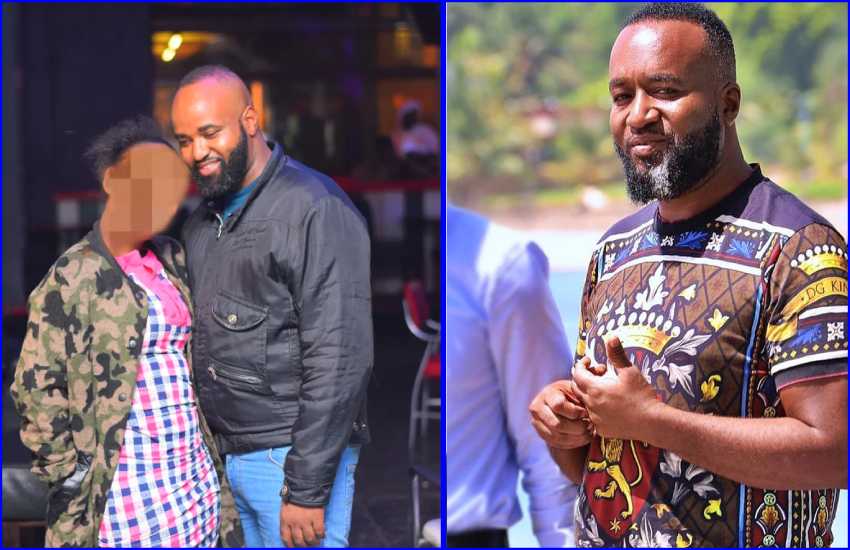 Ngugi looks so much like Joho he gets a fraction of the female attention the Governor does. He has the signature beard and the smooth-shaven head. He tries to dress like Joho too, though of course, he doesn't have the Governor's flamboyance. But it is enough. According to Ngugi, women throw themselves at him because of the resemblance, and he is very proud of the association.
Diamond Platinumz vs the Bodaboda rider
Our brother-in-law Diamond has established himself as the biggest star in East Africa. He created a unique style of music that has propelled him to the top of the making him a household name with a recognizable face and chiselled physique. In 2018, we were treated to the case of a young boda boda rider from Mombasa who looks a lot like the Kanyaga hitmaker. The man, identified online only as Patrick, posted photos of himself on his bike, and Kenyans were quick to note the resemblance, down to his toned biceps.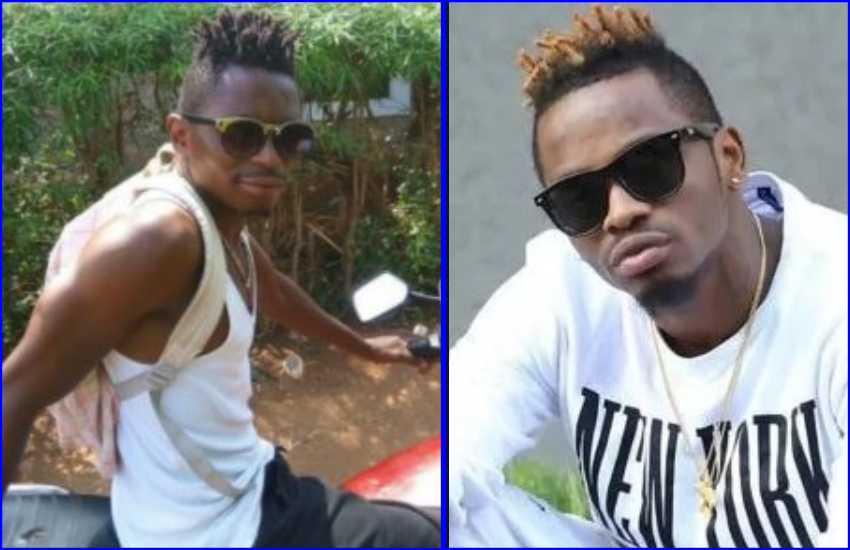 Grandmother met 'Obama from Indonesia' and fainted
Ilham Anas, an Indonesian man, shook the world with his resemblance to former US president Barrack Obama. He is often mistaken for the real Obama which has seen him travel around the world. "If I am wearing a suit, many people mistake me for the real Obama", he told wowzeto.com. "When I was in America, a grandmother got in the elevator with me and was so shocked to see 'Barrack Obama'. She fainted". While Obama visited Indonesia, the father of two who works as a photographer for a teen magazine was in Los Angeles pretending to be Obama.