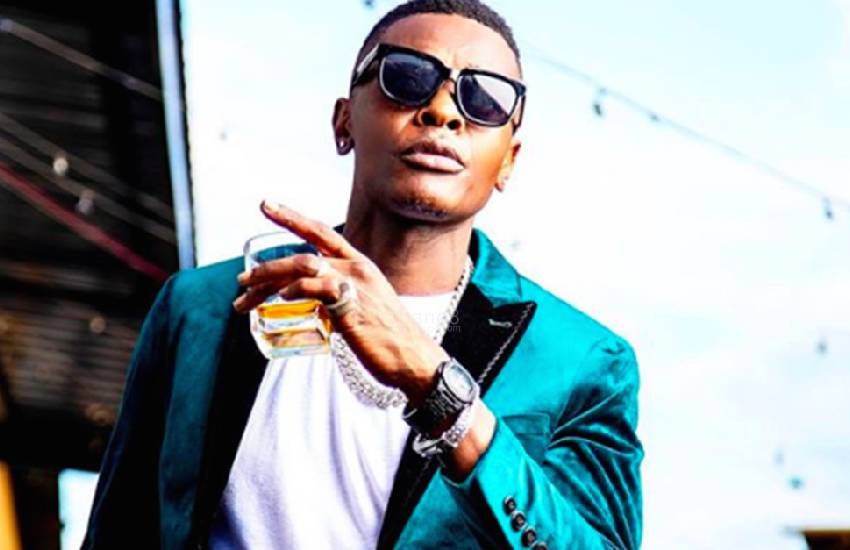 Trailblazing Ugandan popstar Jose Chameleone is advising upcoming artists to be bold and not to undermine their stature when striving to break out of the mould of the cutthroat music industry.
Speaking to local media, the Valu Valu singer who unsuccessfully vied for Kampala's Lord Mayor seat, said he credits he success with the chance he took in the early 2000s to seek studio opportunities in Nairobi, Kenya.
Read Also: Jose Chameleone loses bid for mayor
Chameleone said he struggled to get a footing in the industry, especially on the collaborations front with established artists and had to reconsider his strategy and chose to concentrate on building his repertoire – a move he said enabled him to sustain the fame that followed his Mama Mia banger.
"If I was a coward, Uganda wouldn't have gotten a big artist like me. When I started doing music, I was very broke and boarded a bus to Nairobi. If I hesitated to take this bold step, the country would have missed out on this enormous talent and I encourage these young artists to stand out and don't undermine themselves because everything is possible with God," said the singer.
Opening up about how Mama Mia proved as a game-changer, the 41-year-old personality, who is touted as one of Uganda's richest artists, reiterated that he has gone out of his way to give a helping hand to musicians who, like him - as he started out, needed a boost to propel their careers further.
"As a consistent brand of Jose Chameleone, the music man I can hardly forget how hard to break through was. I approached so many existing artistes of that time in the 2000s to give me a shot by collaborating with me but it became impossible until I did it on my own with the monster Mama Mia song. Since then I have been honest to so many upcoming musicians by giving them at least a collabo to kickstart their careers," he added.
Speaking to Pulse, five years ago, Chameleone disclosed that he was smuggled into the country, and put up by well-wishers for almost two years. "When I first came to Nairobi to seek studio opportunities, I didn't even have a bank account. I put up with friends till I recorded the song Mama Mia which propelled me to the limelight. I also made many friends whom we have kept in touch to date. I was actually smuggled into the country on a cargo bus."
Read Also: Jose Chameleone speaks on being snubbed by Bobi Wine's NUP 
The Leone Island boss - real name Joseph Mayanja - went on: "The bus did not even have seats and so I sat on a stool in the bus corridor. I was arrested the first night I arrived because I did not have a passport and could not speak Swahili. The fact that I did not have a place to stay was also a challenge since the person I was hoping would accommodate me was out of town. Luckily, he recommended me to someone else who accommodated me for a while."