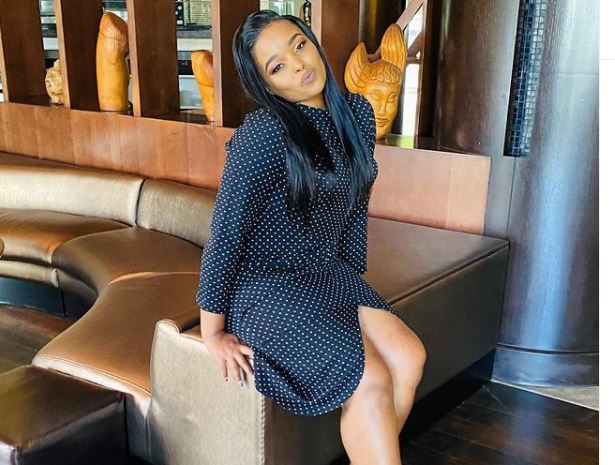 Popular YouTuber Milly WaJesus of the famous WaJesus family has opened up on her reasons for deleting negative comments on her social media page after a fan suggested she does it to appear perfect and blameless.
Participating in the popular online True/False trend, a fan sent the famous YouTuber an assumption saying, "You delete comments that don't praise you. You like being praised."
In response, Milly explained that she does not always delete comments because she is aware of herself and does not need validation from people adding that she does not care for positive or negative comments left on her page.
"This is false. It is not in me to seek for attention, my personality would never allow me. I am basically dead to public opinion whether good or bad because I know who I am," she wrote.
ALSO READ: Kabi WaJesus returns luxurious car 'gifted' to him by wife
However, the mother of one stated that she confidently blocks people and deletes comments she feels carry negative energy in her space without any hesitation.
"I appreciate all the people who show me genuine love but if I need to delete and block any negative energy on my page I do so without any hesitation," she added.
Car gift reaction
Milly WaJesus and her husband Kabi WaJesus made headlines on social media sometime back after a section of online users accused the couple of hiring a car and pretending it was theirs for Kabi's birthday. This is after the two announced they were returning the newly acquired Audi A5 to the car dealer, citing bad Kenyan roads.
"First of all I want to say a big thank you for the overwhelming support you guys showed us when my love surprised me with this German machine over here and you know I'm super grateful but aki please guys don't come for me, I'm just saying but this is not to refuse the gift. This is it, I wanted this car because it is low, classy-looking and clean and that's why my love got it.
ALSO READ: Terence Creative avoids questions on alleged beef with WaJesus Family
"So she went ahead and got it for me but after driving it for like four days I felt it's low to be honest. It doesn't feel as easy to drive especially on our road," said Kabi.
However, the couple explained their decision for returning the Audi A5 was to get a bigger one.
"I have finally decided that I am going for a Q5. In three weeks the car will be here so let's just wait. For now, I'm going back to my Mazda Axela," revealed Kabi.
Clap back
Unfazed by critics, Kabi advised netizens to allow themselves to have good things even if the dream seems too big like his.
"Do not be deceived by this social media trolls writing about us not getting a car it's unfortunate that just because am from Kayole I should not own an Audi so it has to be car hire my friends let me make something clear God does not look at where you're from, it's about His purpose on your life. You might not have the best background story but God has a beautiful story for your future," he said.
RELATED ARTICLES