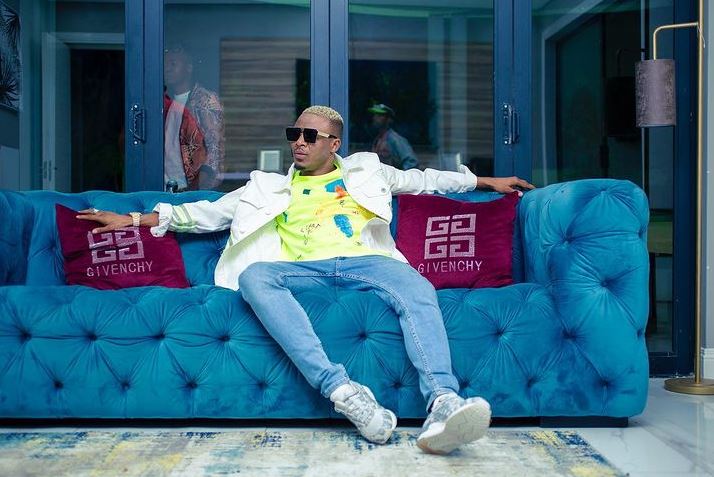 Tanzanian musician, Ali Saleh Kiba alias AliKiba, has quit Sony Music Entertainment after five years of working with them. AliKiba, who made the announcement during an interview, also revealed he terminated his contract with Rockstar 4000 Music Entertainment.
"To be honest sifanyi kazi na Rockstar na Sony...nisingependa kuzungumuzia sasa hivi hadi vile itakua official kabisa (To be honest, I'm no longer working with Rockstar and Sony… I don't want to talk about it now until it's made official)," said AliKiba.
The founder of Kings Music Record Label signed a contract with Sony Music on May 19, 2016, at Sony's office in Johannesburg, South Africa, making him the first East African artist to ink a deal with Sony.
"I'm really excited about the future of music from the African continent - it's now the time for the amazing music and sounds from Africa to take over the world!
ALSO READ: Diamond speaks on paternity drama, enstranged father heaps praise on Alikiba
"My partnership with Sony Music, in addition to my already very successful partnership with my management team at Rockstar4000, now completes the team and solidifies the most powerful proposition and team to take my music to even greater heights, to new audiences and fans across borders and across the world!"
Months after signing the contract, AliKiba's fans raised concerns saying his decision to join Sony music was a ploy that may end up 'killing' his music career, as witnessed by several African artists who did the same. However, the Mwana hitmaker told off his critics, saying he intended to release a hit song after almost three months.
"The fact that I opted to sign with the company is a clear indication that I clearly understand their contract. Like I said I have no intentions of remaining musically silent as alleged by a section of people. Mine is to keep churning out hit after hit after a period of three months according to the agreement stated in our contract," said Alikiba.
ALSO READ: Ali Kiba tells off his critics for insinuating that his contract with Sony Music will 'affect' his music career
AliKiba's decision to quit Sony Music comes barely two months after Tanzanian musician Ommy Dimpoz signed a contract with the International music label.
Speaking about joining the label, Ommy Dimpoz said, "I am excited and honored to join Sony Music Africa, a home of talented artists globally. This partnership is a very important step in my music career at the right time in my life, to see my growth and diversity in the music career. I am looking forward to a great partnership and a very successful venture with Sony Music Africa."
Related Topics